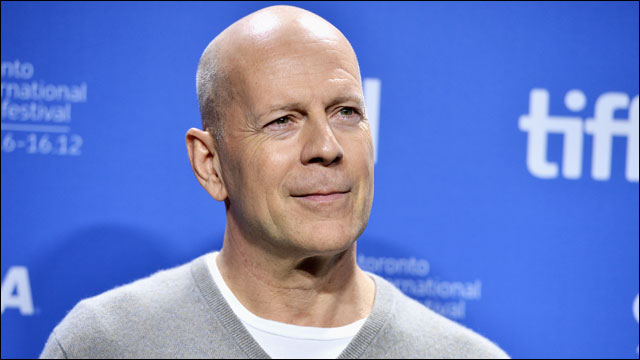 EXCLUSIVE: After playing a handful of cops and military operatives over his career, Bruce Willis is now ready to report to Langley.
Willis is in negotiations to star as a CIA agent in the CBS Films thriller "American Assassin" that Lorenzo di Bonaventura will produce.
Jeffrey Nachmanoff is on board to direct from a script by Mike Finch.
The pic revolves around Mitch Rapp, a former Syracuse grad student who joins the CIA after his girlfriend his killed by a terrorist attack. Willis will play a CIA operative who serves as a mentor to Rapp.
Di Bonaventura will produce along with Nick Wechsler through di Bonaventura Pictures. The pic is expected to go into production in the fall of 2013.
Willis had been mulling an offer for some time and with his commitment, the studio can now begin looking for the young assassin he will mentor. The casting also marks a reteaming of Willis and di Bonaventura who worked together on the Summit pic "Red" and begin filming the sequel later this fall in Montreal.
The CAA repped Willis can be seen next in Sony and FilmDistrict's "Looper" which bows Sept. 28.