SOYON AN
Costume designer/stylist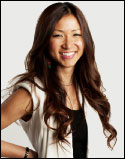 An may be a two-time Emmy winner for costumes on "So You Think You Can Dance" and stylist for "American Idol," but the 30-year-old, who was born in South Korea and raised in L.A., has her sights set on some new goals. "I did my first movie last year, '
Battle of the Year
: The Dream Team,' for Sony, and it was pretty fun," she says. "It was a 3D dance movie that'll come out next year, and now I want to do more movies and also scripted TV shows, and eventually move out of dance into drama or even action."
THIMIOS BAKATAKIS
Cinematographer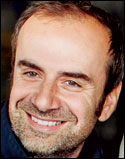 Greek-born Bakatakis, who lives in Athens, got his break shooting director
Dennis Iliadis
' 2004 crime drama "Hardcore," which was also a Cannes selection. His career got an even bigger boost from "
Dogtooth
," a drama nommed for best foreign film at the 2011 Oscars, and "
Attenberg
" for director
Athina Rachel Tsangari
, which garnered serious attention at film fests worldwide. He recently shot "Keep the Lights On," which premiered in competition this year at Sundance and won for best feature at the Berlin fest in February. Next up is "Blind," which he calls "a great challenge (because it) visualizes the codes inside a blind woman's world."
LAURA BALLINGER
Production designer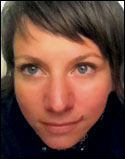 In the past year, Ballinger designed "Girls" and "Veep" for HBO, bringing an indie sensibility that was honed when she was an art director on "Brokeback Mountain," "The Fighter" and "Garden State," as well as offbeat TV shows "Kings" (NBC) and "Bored to Death" (HBO). "My goal is to bring that sensibility to my TV work," she says. "I love to go with an unexpected — and often unappealing — color or texture and source real-world materials, instead of faking it." She's currently prepping "The Following" for Fox, created by Kevin Williamson.
HANNAH BEACHLER
Production designer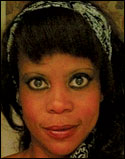 New Orleans-based Beachler has to be one of the hardest-working people in the business — in 2011 she racked up eight films, including "Husk," "Seconds Apart," "Quarantine 2: Terminal" and "Worst. Prom. Ever." "I love the challenge of doing smaller, edgy, dramatic films," says Beachler, who credits the Antonio Negret-directed thriller "Seconds Apart" with giving her career a big boost. The prolific designer, who has another thriller — "The Culling," written and directed by Rustam Branaman — under her belt, is currently in Oakland working on "Fruitvale" for director Ryan Coogler and producer Forest Whitaker.
LISA BROMWELL
Editor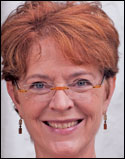 Bromwell's unlikely career arc almost deserves its own movie. After working as a classically trained dancer, she fell in love with editing and got her big break as associate editor on Jonathan Demme's "The Silence of the Lambs." Since then, she's racked up credits for "Weeds," "Criminal Minds" and recent Sundance award winner "The Sessions." "If you can find the humanity in the story, you can make the audience relate to the unlikeliest of characters," she says. "But there's a fine line between heartfelt and maudlin, and we found that humor was the thing that kept the story balanced."
ALEX DIGERLANDO
Production designer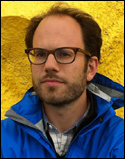 Talk about immersion. Before designing indie "Beasts of a Southern Wild," DiGerlando spent months in a remote part of the swampy Louisiana Bayou with director Benh Zeitlin creating the lightly fictionalized, forgotten community of Bathtub. "The challenge and thrill was designing a fantastical and 100% fictional place completely on location," he says. "We built elaborate sets but there wasn't a single shot filmed on a soundstage. We exhaustively searched for locations that could portray the Bathtub in its original, flooded and wrecked states and then reverse-engineered our sets to connect the dots." Back on dry land, DiGerlando collaborated with director Todd Solondz on his new film, "Dark Horse."
GUNNARD DOBOZE
Composer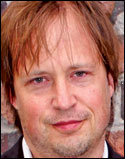 Doboze is accomplished at composing for film and TV. His work includes scoring the 2012 Oscar-winning docu short "Saving Face"; "Connected: An Autoblogography About Love, Death & Technology," which bowed at Sundance in 2011; and HBO doc "The Last Campaign," nommed in 2010 for an Academy Award. "One of the most amazing aspects of scoring is the creation of a parallel narrative; it's the unseen narrative that can give a film's story and characters the space they need to breath," says Doboze.
KATY FRAY
Prosthetic makeup artist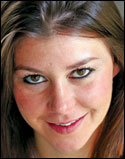 After five years spent working on the last three Harry Potter films, prosthetics makeup artist Fray is now in New Zealand for "The Hobbit." As the acting key senior prosthetics makeup artist, she's been responsible for over 10 main characters and dealing with the challenges of "creating characters for one of the most anticipated films of 2012," she says. Not a bad career arc for a Brit who studied special makeup effects and got her training working at Glyndebourne Opera, Covent Garden and the National Theater before moving into TV and film.
JEREMY HINDLE
Production designer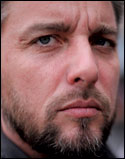 Hindle, a Cannes Lion-winning designer for big commercials, says being tapped by Kathryn Bigelow for her upcoming Columbia thriller "Zero Dark Thirty," the story of the raid that killed Osama Bin Laden in Pakistan, "has been a great experience. We shot in Jordan, where we built a replica of his compound." The project took three months, traveling to India and London, and Hindle designed 110 sets. He's currently working on "another massive commercial," directed by Alejandro Gonzalez Inarritu. "I love doing commercials but I want to do more movies now," he says.
DAVID KATZNELSON
Cinematographer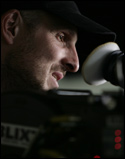 If yo
u've seen PBS' "Downton Abbey" you've seen the stylish work of British d.p. David Katznelson, who shot most of the first season. Katznelson says he was "very conscious" of giving the British period piece "a spacious, cinematic feel." He won an Emmy for his work, as well as noms from BAFTA and the ASC. "The show and awards gave me exposure in the States and definitely opened up doors," says Katznelson, who is now about to start filming the third season of "Game of Thrones" for HBO — "another, very different world to explore."
RACHEL SAGE KUNIN
Costume designer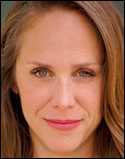 Over the past year, Kunin has been all over the television landscape, designing three pilots — "Dallas" (TNT), "Common Law" and "Wild Card" (USA) — as well as seasons of both "Dallas" and "Longmire" (A&E). In September, she starts another season of "Dallas." Kunin says the opportunity to dress TV icons such as J.R., Bobby and Sue Ellen in "Dallas" is "a supreme experience. It literally takes a village for all of the production puzzle pieces to be seamlessly put together, and the collaboration with the actors, executives (Cynthia Cidre, Michael Robin, Ken Topolsky) and the crew is the most extraordinary process."
CHRIS MANLEY
Cinematographer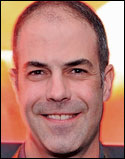 For the past four seasons Manley has given AMC's "Mad Men" a retro-fresh look and cinematic scope that has, in turn, earned the d.p. two Emmy noms and an ASC nom. "Shooting 'Mad Men' has forced me to re-examine classic cinema style. We use close-ups and camera movement sparingly, which gives more emotional impact," says Manley, who has also been tapped by show creator Matt Weiner to shoot his feature debut, the road-trip comedy "You Are Here," starring Zach Galifianakis, Owen Wilson and Amy Poehler, due out next year.
RACHEL MORRISON
Cinematographer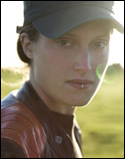 Morrison has always gravitated towards "gritty dramas and indie projects" and has shot three Sundance premieres in the past two years, the first of which, "
Sound of My Voice
," opened theatrically in April. "We did it on a very low budget, and it's somewhere between surreal and gritty," says Morrison. The d.p. is halfway through her next feature, the crime drama "Fruitvale," starring Octavia Spencer, which she's shooting on Super 16 — "a rarity these days." Next up is "Any Day Now," starring Alan Cumming and Garret Dillahunt.
BOJANA NIKITOVIC
Costume designer/stylist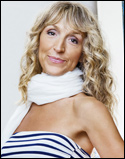 Belgrade-born Nikitovic began her career in theater, ballet and opera. She got her big break in 2001 when she met Oscar-winning costume designer Milena Canonero and started working as her first assistant. "We worked together on 'The Wolfman,' Wes Anderson's 'The Life Aquatic With Steve Zissou' and Sofia Coppola's 'Marie Antoinette,' Nikitovic recalls." Her career got another boost last year when Ralph Fiennes tapped her for his directorial debut, "Coriolanus" (her costumes won a BAFTA nom). She is now in Budapest working on "A Good Day to Die Hard."
MICHAEL O'HALLORAN
Editor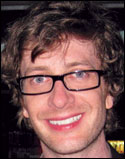 An editor for the past decade, he cut "Terra Nova" and cites "Battlestar Galactica" as his big break. While working mainly in television, O'Halloran was tapped by George Lucas to edit "Red Tails." He says Lucas is "obsessed with technology; we shared a desk for a year as I cut on Avid." He's currently editing Alan Ball's new Cinemax series "Banshee." "It's set in Pennsylvania, we shoot in North Carolina and edit in Hollywood remotely using Sony's Ipela video-conferencing tool," he adds. "It's the future."
JUSTIN RALEIGH
Makeup/makeup effects/specialty costume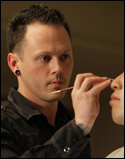 The former owner and founder of makeup studio Quantum Creation FX and current owner and founder of Fractured FX, Raleigh's work in makeup effects and prosthetic suits via digital rapid prototyping and sculpting has been on display in the light-up suits for "Tron: Legacy" and creatures he created for "Sucker Punch" and "Insidious." He just recently wrapped James Wan's "The Warren Files" and is currently in Bulgaria for Zack Snyder's "300: Battle of Artemisia." "We're staying true to the original idea and concepts from the first '300' while adding tweaks to make the characters our own," he says.
BEN RICHARDSON
Cinematographer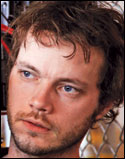 Richardson is suddenly a hot commodity, thanks to his lyrical work on his first feature, "Beasts of the Southern Wild," an idiosyncratic fable that won the Camera d'Or at Cannes and the grand jury prize and excellence in cinematography award at Sundance. The British d.p. met director Benh Zeitlin while living in Prague, first collaborating on the short film "Glory at Sea." " 'Beasts' is everything a great story can and should be," he notes. "It basically says the human spirit can triumph. That you can stay brave and strong and make your way through the world, in spite of everything that's aligned against you."
WYATT SMITH
Editor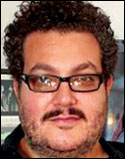 After working on TV series and music specials for over a decade, Smith made the move into features when Rob Marshall brought him on to co-edit "Nine," which earned him a Broadcast Film Critics Choice nom for editing. He collaborated again with Marshall on "Pirates of the Caribbean: On Stranger Tides" and provided additional editing for "My Week With Marilyn." "Working with Rob opened a lot of doors, and 'Marilyn' gave me even more exposure," says Smith, who's currently in Sofia, Bulgaria, cutting
Noam Murro
's "300: Battle of Artemisia," which he calls, "neither a prequel nor a sequel."
MASANOBU TAKAYANAGI
Cinematographer
Born in Japan and now based in L.A., the d.p. has had quite a year. He shot the Liam Neeson thriller "The Grey," preceded by "Warrior," "Monte Carlo" and "The Eagle of the Ninth" for Focus. " 'Warrior' was my first studio film as the main d.p., and it gave me a lot more exposure," says Takayanagi, whose credits also include 2nd unit d.p. on "Eat Pray Love." "We shot that on location in India and Bali and I learned so much from d.p. Bob Richardson." He just finished "Dust to Dust," starring Christian
Bale.
BERNARDO TRUJILLO
Production designer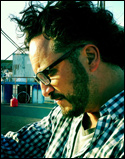 Born and raised in Mexico City, Trujillo has collaborated with such directors as Julie Taymor, Alejandro Gonzalez Inarritu and Bruce Beresford on independent films and bigger studio productions, including "
The Mask of Zorro
," "Babel" and last year's "Days of Grace," for which he won Mexico's Ariel Award for production design. The designer, who calls the latter indie "a shocking and memorable point of view on the current violence crisis in Mexico," just finished "Espectro," a horror film, and is prepping "a wonderful small Mexican movie, to be shot in Mexico and Germany."
CHRISTINE WADA
Costume designer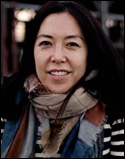 Wada's early credits include Steven Spielberg's "Catch Me If You Can" and the Coen brothers' "O Brother, Where Art Thou," but it was last year's hit "Bridesmaids," which she co-designed with Leesa Evans, that pushed her career into turbo-drive — and earned her a CDG nom. She's completed two more comedies, "Get a Job" and "21 and Over," noting, "doing the same genre back-to-back has challenged and developed my ability to combine and develop character and style in a believable way. The ideas are easy for me but the decisions require experience."
MARK YOSHIKAWA
Editor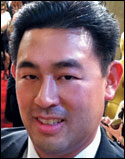 Yoshikawa is Terrence Malick's go-to editor, having cut the director's past three films: "The New World," "The Tree of Life" and the upcoming "To the Wonder." He calls the latter "a romantic drama set in present-day France and Oklahoma." He's currently working on Malick's "Knight of Cups," which is in production in L.A.. "It's very exciting, as he's pushing the envelope even further," says Yoshikawa, who earlier was an assistant editor for Rob Reiner and Tom Hanks. "It's challenging and rewarding," he says. "Editing can have the power of replicating memory or exploring dreamlike states of consciousness, as well as simply telling a story."