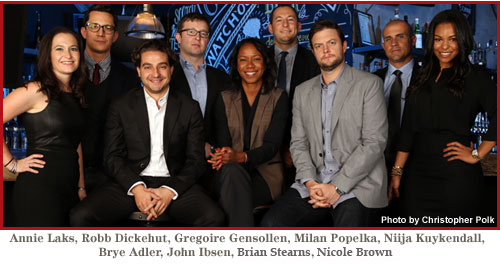 Brye Adler
VP of Production, Media Rights Capital
Adler, 30, oversees all aspects of creative and development on MRC's film slate. He's shepherding postproduction on director Neill Blomkamp's sci-fi actioner "Elysium." This follows on the heels of his work on one of the smashes of the summer, Seth MacFarlane's "Ted." The Emory U. grad started his career at 3 Arts, then moved to Brillstein-Grey and Plan B before landing in 2009 at MRC, which funds two to four movies a year in the $25 million-$100 million range. "It's been really gratifying because this company was built as a place for filmmakers," he says. "That's been exciting, an opportunity to target those who are most talented and help them make the movies they want to make, movies that represent a new voice." Two directors he's thrilled to be in business with: Gareth Edwards and Gareth Evans. "It's really energizing to work in an entrepreneurial environment, to challenge yourself to think outside the box, while making sure everyone is working collectively," he says.
Nicole Brown
EVP of Production, Good Universe
Currently exec-producing "Last Vegas," which she calls "The Hangover" for an older generation, the 32-year-old Brown's forte is nurturing talent relationships, especially with first-time directors like Diablo Cody, Lorene Scafaria, Drew Barrymore and Seth Rogen and Evan Goldberg. She manages the entire creative team at Good Universe, formerly Mandate Pictures. "I get to flex my muscles as a buyer, but my first love is being involved in the project with writers, directors and editors," says Brown. "All of the creative conversations and debates about story and the cuts and the approach to film inspire me." Los Angeles native Brown was bred for a career in the biz, acting as a child ("Boyz n the Hood," "Kids Incorporated"), attending Columbia U., starting a theater group there and interning at Miramax. Accepted into the Peter Stark Producing Program at USC, she instead began working for Marc Platt. "That was my graduate school," she says. "Marc encouraged me to be fearless and trust my instincts." Those led her to Mandate in 2006 and a list of credits that includes the second and third editions of "Harold and Kumar," "50/50" and "The Possession."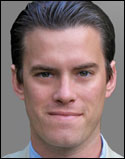 Stephen Bruno
President of Marketing, The Weinstein Co.
Back in his college days, when Bruno collected semi-obscure movies on VHS, the work of the Weinstein brothers already had a special place in his heart. "The Miramax logo connoted of a certain type of movie," he says. Earlier this year, he proved the depth of his marketing mettle to them when he took the underdog acquisition "The Artist" and helped turn it into a quintuple Oscar-winner (including best picture) and a box office smash. Bruno has been in the Weinstein fold since 2002, when, a year out of Boston U., he was hired at Miramax as an assistant. As it transitioned into the Weinstein Co. in the mid-2000s, he ascended to VP of marketing. After a year away at HBO, he returned in time for Oscar season last year. "There's so much noise and so much product now," says the Philly native, 33. "In order to create an intense want-to-see, you have to be very creative and very innovative."
Robb Dickehut
VP Interactive Media, Paramount Pictures
Dickehut, 36, helms the creation and execution of digital media strategies and promotions for all Paramount theatrical releases and has managed the launch of more than 80 innovative digital campaigns for such titles as "Mission: Impossible — Ghost Protocol" and the "Iron Man" and the "Paranormal Activity" franchises (the first film in the latter franchise earned an Omma and an IAB Mixx Award for experimental and innovative campaign). "The big challenge is keeping up with all the rapidly changing technology and understanding all the changes in the consumption habits of our core audiences, as they're so fragmented now," he says. "You have to know what devices they're using, when, why and how, so my team can leverage the unique functionalities of all these different platforms." Also tasked with shepherding the Insurge Pictures digital team in developing brand partnerships and integrations into its slate of original content, Dickehut sees future developments "moving even faster."
Gregorie Gensollen
VP, international distribution and strategy, FilmNation Entertainment
Few 34-year-olds can admit to being on their second career, but Gensollen — who ditched his engineering degree to get his MBA at UCLA to transition into entertainment — is one. The Marseilles, France-born Gensollen got his feet wet at Lionsgate, then shifted to FilmNation 1½ years ago. Today he oversees international releases for all of FilmNation's titles ("Magic Mike," "Lawless," "Looper") and assesses worldwide royalties for such financiers as See-Saw and Relativity; he also works closely with FilmNation CEO Glen Basner on U.S. distribution deals for productions including "Mud" and "House at the End of the Street."
"I thought that being French and having a different background would be handicaps, but they turned out to be some of my biggest assets," says Gensollen, who says his favorite film is "The Godfather." "It's important to leverage the skills you have — especially skills no one else wants to develop.
John "Ibby" Ibsen
Senior vice president, creative film services, Walt Disney Studios
Ibsen led the campaign for Marvel's "The Avengers," which set iTunes records twice for most-viewed trailer and posted an opening of more than $200 million. The 36-year-old is also the recipient of multiple Golden Trailer Awards, including action preview for "The Dark Knight." Ibsen has worked on tentpole campaigns such as "Captain America: The First Avenger," "Rio," "Thor," "Star Trek," and "Sherlock Holmes: Game of Shadows." He has served as creative lead on marketing campaigns for Marvel, Disney Live Action and DreamWorks titles, with work encompassing all AV content from trailers to TV spots. Ibsen is leading the campaigns for "Lincoln" and "Iron Man 3." "You have to do the unexpected sometimes to build an appetite for a film in an audience," he says. "So you show restraint and don't use up too much of the film right away in a trailer and that makes them want to see more."
Niija Kuykendall
Vice President of Production at Warner Bros. Pictures
Kuykendall, 32, is that rarity in Hollywood — an African-American woman in a studio executive position. "As a woman of color I feel I have a unique perspective, and I want to see my community do well and be well represented," she says. "But I'm also a regular movie fan and I love sci-fi, action and comedy." Kuykendall, who worked on "Argo," "Gangster Squad," "Contagion" and "Dark Shadows," is handling "Beauty," which she calls "a very fantasy-based reworking of 'Beauty and the Beast' with Guillermo Del Toro and Emma Watson attached"; and "Trust Your Eyes," "a book I bought for Todd Phillips to direct, a thriller like 'Rear Window,' and we're in development." Other upcoming projects include sci-fi actioner "Rome Sweet Rome" and "The Genius Files." "I love working on all these different types of projects, and I'm very excited about the future — especially of technology," she adds. "It's like the wild west out there."
Annie Laks
VP Production Paramount Animation , Paramount Pictures
At 33, Laks has come a long way in a very short time. Starting as an MGM publicity assistant before jumping into production there and then at Sony, she joined Paramount in 2009 as a creative executive, earning her stripes on such movies as Jason Reitman's Oscar-nommed "Up in the Air" and the Golden Globe-nommed "Young Adult." Company prexy Adam Goodman quickly promoted her a year ago ("on my birthday") to the veep post, and Laks is now busy, "building from the ground up a slate of animated movies. It's been very exciting to work with writers, artists and different filmmakers to create something unique for what is now a huge global market." While the first isn't due for release till 2014, Laks was also creative executive on two current high-profile films: the comedy "The Guilt Trip," starring Barbra Streisand and Seth Rogen, and the aviation thriller "Flight," starring Denzel Washington, which marks Robert Zemeckis' return to live-action filmmaking.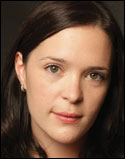 Hannah Minghella
President of Production, Columbia Pictures
Minghella, 33, who calls herself a "proud Brit," is looking forward to the release of "Skyfall," the third James Bond picture on which she — and Daniel Craig — have worked. For two years she's overseen all aspects of development and production at the studio, after signing on in 2005 as a director of creative affairs. "The stability of this company allows people to take bold, creative choices," says the daughter of the late writer-director Anthony Minghella. "I love being in a room with creative people and advocating for them." Her recent slate includes successes "21 Jump Street" and "The Amazing Spider-Man." Upcoming are high-profile releases like "Captain Phillips" with Tom Hanks, "After Earth" with Will and Jaden Smith and Roland Emmerich's "White House Down" with Channing Tatum. "I feel very lucky to have a job at the studio, and to learn from Amy, Michael and Doug," Minghella says. She began her career 12 years ago at Miramax in New York and is on the boards of Women in Film and City Year, a service org that helps high-risk teens with their education.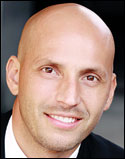 Bladimiar Norman
Senior Vice President of Marketing, The Weinstein Company
The national dialog inspired by the Weinstein Co. doc "Bully" started with an "organic" Twitter campaign crafted by Norman that generated more than 1 million messages in a single day. "We essentially created a movement," says the 34-year-old New Jersey native, who credits lessons learned under former boss Megan Colligan on the campaign for the Oscar-winning 2005 doc "An Inconvenient Truth" at Paramount Vantage. A Rutgers graduate, Norman worked in finance on Wall St. before parlaying his film marketing obsession into gigs at Sony and Warner. He's worked on award campaigns for the past three Best Picture winners ("The Hurt Locker","The King's Speech" and "The Artist"), doing whatever else needs to be done. "I've done everything from throwing events, designing websites and making posters to providing feedback on potential acquisitions," Norman says. "The beauty and genius of working with Harvey [Weinstein] is, if you have something you believe in, he will listen."
Milan Popelka
COO, FilmNation Entertainment
Popelka and his parents arrived in the U.S. from Soviet satellite Czechoslovakia when he was 3. Today, the Boston-reared, Harvard-educated exec is an American capitalist success story, overseeing all of FilmNation's operations on both coasts. In that capacity, he's had his hands in the development, production and/or sales of "Looper" and "Lawless," the upcoming "Gambit" remake and next year's "All Is Lost," starring Robert Redford, and "A Most Wanted Man," starring Philip Seymour Hoffman, as well as multiple projects by directors Steven Soderbergh's ("Magic Mike," "Side Effects") and Terrence Malick ("To the Wonder" and his next two films). Recently, the company branched out into equity financing with "Chernobyl Diaries," the teen comedy "Premature" and David Michod's "The Rover." "It sounds like a cliche, but one of the things I love about my job is that I have no idea what I'll be doing from day to day," says Popelka, 33.
Brian Stearns
Senior VP and Co-Head of the Entertainment Industries Group, Bank of America Merrill Lynch
"I love the analytical aspects of my job, and crunching numbers," says Stearns, 36. "I'm a bit of a nerd that way." He certainly has a lot to crunch. Stearns and fellow department co-head Daniel Timmons oversee $1.5 billion in credit commitments around town, working with such companies as DreamWorks Animation, Legendary Pictures, Lionsgate, Alliance Films and MGM. The son and grandson of movie color timers, he earned a degree in finance and business administration at Washington State U., then returned to Los Angeles to work in the biz, landing a succession of jobs in marketing and international sales with indie production companies Morgan Creek Productions, Aura Entertainment and New York's Shooting Gallery. When the latter was forced into bankruptcy in 2005, he went to work for its senior creditor, Natixis, altering his career trajectory. "I wouldn't say that this is exactly where I expected I would be," he says, "but it's certainly the right place for me."