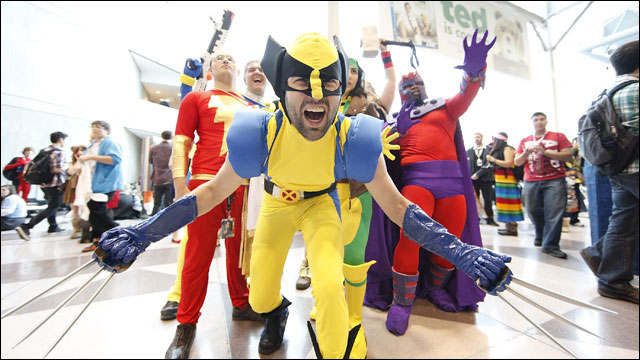 The nerds ruled in 2012.
From billion-dollar deals to big bucks at the box office, no one was making fun of fanboys this year. If anything, superheroes and sci-fi had Hollywood in awe as what plays well at Comic-Con — from films to TV shows, videogames to toys — clearly crossed over worldwide. And that trend isn't expected to abate anytime soon, with "Pacific Rim," a new Superman reboot, Wolverine, "G.I. Joe," "Star Trek," "Iron Man" and "Thor" sequels out next year.
"The stars very much aligned in 2012 for the fanboy," said Peter Levin, CEO of Nerdist Industries and co-president of Legendary Digital, who also helped turn Rovio's "Angry Birds" into a multiplatform franchise through various deals, including the latest "Star Wars" edition, and sold Nikki Finke's Deadline Hollywood to Jay Penske's PMC, owner of Variety. "It's been a perfect storm of sequels and continued narratives.
"Disney is now, literally, the coolest company in the history of companies. Starting with Disney proper, they now have in their arsenal Pixar, the Muppets, Marvel and Lucasfilm? It's kiss-the-ring time."
Here, Variety looks at the top five geek-friendly deals or events that took place in 2012: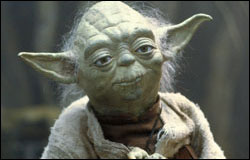 Disney buys Yoda: Disney surprised the entertainment biz when it swooped in and paid $4.05 billion to buy LucasFilm from George Lucas, putting the "Star Wars" franchise under full control of the Mouse House alongside Pixar and Marvel. Disney plans to release a new "Star Wars" film every two to three years, starting with a seventh "Star Wars" adventure in 2015.
Videogames keep on giving: Activision Blizzard broke sales records with the release of videogame "Call of Duty: Black Ops II," the latest installment of the military franchise, by earning $1 billion in 15 days, one day faster than the previous milestone reached by a previous "Call of Duty" game, and two days faster than "Avatar." Activision wasn't alone in proving sequels also play well on the major game consoles from Microsoft, Sony and Nintendo: Microsoft's "Halo 4," and Ubisoft's "Assassin's Creed III" broke sales records for those franchises this year.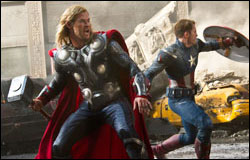 Heroes save B.O.: Superheroes dominated the box office, with Marvel's "The Avengers" and Warner Bros.' "The Dark Knight Rises" ranking as the year's top two earners, each raking in more than $1 billion and generating healthy returns at retail from licensed merchandise sales. "The Avengers" alone grossed $1.5 billion worldwide for Disney. The final "Twilight"; James Bond actioner "Skyfall," feting the series' 50th anniversary; and "The Hobbit" rounded out the year.
Games go bigscreen: French videogamemaker Ubisoft may have single-handedly revived Hollywood's interest in movies based on tentpole games after setting up bigscreen versions with New Regency of "Assassin's Creed," with Michael Fassbender to star, and "Tom Clancy's Splinter Cell," with Tom Hardy to star. Ubisoft Motion Pictures will control how the films are developed, looking to avoid the mistakes made with other game-based films that failed to live up to their interactive source material.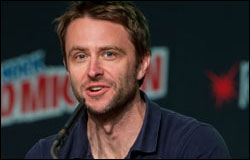 Meeting of the nerds: Chris Hardwick, who has long charmed the Comic-Con contingent with his hosting abilities and podcasts, found a new best friend in Thomas Tull when Legendary Entertainment bought Nerdist Industries. Sale includes Hardwick's YouTube channels, TV shows, popular online newsletter and "Course of the Force," an Olympic-style lightsaber relay event, backed by Lucasfilm, that raced from Santa Monica to San Diego Comic-Con and raised money for the Make-a-Wish Foundation along the way.