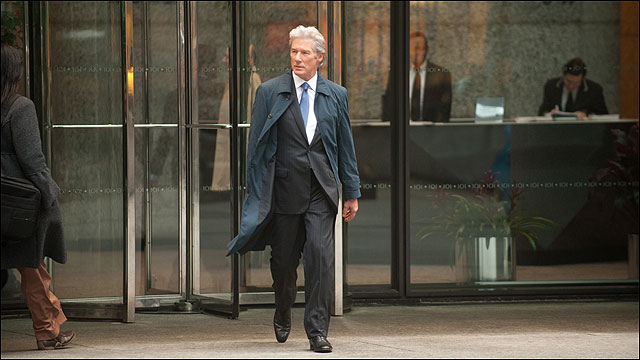 With each new video-on-demand success story, pics' returns via the platform are becoming a little more transparent.
Roadside Attractions' "Arbitrage," which last weekend scored the largest theatrical debut for a simultaneous theatrical/VOD release,and Radius-TWC's "Bachelorette," which has become highest-grossing on-demand title, shine a timely spotlight on a platform that so far has been shrouded in layers of secrecy, due to distributors' reluctance to share information.
"From an industry perspective, VOD definitively is not a dumping ground," said Radius co-prexy and former Magnolia exec Tom Quinn. "We have a platform now that we can make available to the industry that not only has actual value, but also has perceived value, i.e. the public perception of success, which traditionally has only been inherent in theatrical box office."
Major studios, which don't do simultaneous theatrical/VOD releases, have opted not to release VOD figures, arguing that grosses would not be wholly representative of what they consider to be a trial stage for the platform.
Roadside, on the other hand, was quick to tubthump the early VOD success of "Arbitrage," touting that the film reached No. 2 on iTunes movies, though it's unclear what that represents in terms of grosses. Pic's cable VOD figures won't be available until Friday (per Rentrak's usual five-day lag for on-demand figures), though observers remain optimistic that "Arbitrage" will rank highly among VOD titles.
Leading the VOD pack, "Bachelorette" has earned roughly $5 million and counting, enough to surpass Magnolia's "All Good Things" as the highest-grossing pre-or simultaneous release on-demand title.
"Bachelorette" was the first title to launch via Radius, the Weinstein Co.'s new label created to deliver content to digital and theatrical platforms. Radius debuted the comedy during the weekend of Aug. 10, when it hit No. 1 on iTunes; it also became the first-ever pre-theatrical release to crack the top five across cable VOD providers.
Quinn admitted that even though talent is more accepting of VOD launches, theatrical B.O. is still a major part of the equation.
"Arbitrage," which ended with a revised $2 million from 197 Stateside locations, mirrored the release strategy of Roadside's similar Wall Street thriller "Margin Call." And while that pic — a Sundance acquisition like "Arbitrage" — has one of the biggest theatrical grosses for a multi-platform release (at $5.4 million), some bizzers argue it would have made more had the film had a longer theatrical-to-VOD window.
The "Bachelorette" aud is clearly responding much more to home viewing, with theatrical grosses of less than $350,000, playing at just 60 locations.
The success of "Arbitrage" and "Bachelorette," plus strong pre-theatrical VOD results from Radius pics "Butter" and "Solomon Kane," provide no guarantee that more distribs will follow suit in reporting VOD results — but they might.
"Anything that we can do to get the industry excited about this platform will only enhance our ability to buy more creatively diverse films and take more creative risks," Quinn said. "It's a win-win."