Amanda Crew
Feisty thesp works charm on both sides of the border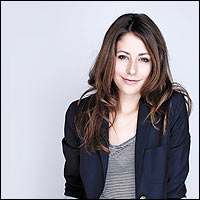 Crew likes to mix it up onscreen — introducing the young Steve Jobs to calligraphy in the upcoming "Jobs" or protecting her image as the ingenue in low-budget thriller "Ferocious."
Working her feisty charm both sides of the border, she moves with eye-catching ease from studio comedies to dark-edged indies, from tight scripts to improv, from coming-of-age roles to worldly damsels.
Crew is ready for battle but unafraid to pause, as she did 18 months ago. "Constantly auditioning was taking the fun out of why I got into acting," she says. "So I went back to class, which totally reignited my passion."
Just as she lobbied for the lead femme in career turning-point "Charlie St. Cloud," Crew fought to play alongside Virginia Madsen in family drama "Long Time Gone," Sarah Siegel-Magness' feature-helming bow. "Finding a challenging role other than the generic love interest is truly rare for girls in my industry," Crew says. "And I'm all about female empowerment."
Aaron Douglas
"Battlestar Galactica" alum's career is gaining traction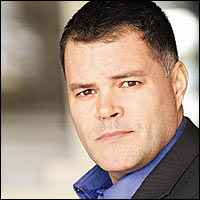 Douglas spends much of his time far from Hollywood, but he says that has worked to his advantage.
Being Canadian and competing for roles north of the border, he says, has helped him secure roles in numerous big-budget American pics that lensed in Canada.
"In L.A., there's 5,000 guys that look like me, and in Vancouver there's 25 guys that look like me," he says.
"The pool is just so much smaller, and if you're good, and you live in Vancouver or Toronto, you're going to work all the time."
Douglas made the jump into acting school in his late 20s, after years as a floor layer and sports nutritionist. He found minor roles in blockbusters like "I, Robot" and "X-Men 2" while guesting on TV series. A few years later, he was Galen Tyrol on "Battlestar Galactica."
Since then, Douglas' career has gained traction as the lead on Canadian co-prod "The Bridge." Next year, he appears as the sheriff on Netflix's "Hemlock Grove."
Tamara Hope
Craving for expression drove shy girl to acting career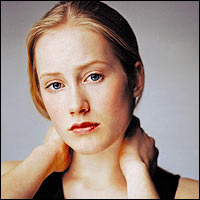 Two things compelled Hope to pursue an acting career. One was a craving for creative expression. "The more humorous factor is that I was extremely shy," she says.
"It's ironic someone who didn't know how to talk to people wound up as a performer," laughs Hope, who worked nonstop as child — including stints as the eponymous heroine in two seasons of series "Guinevere Jones" and Tilda Swinton's daughter in "The Deep End."
Lately, Hope has become active in the Toronto music scene and has graduated from teen to young woman, with a recurring role Ken Finkleman's comedy series "Good God" and a turn in Laurent Cantet's Toronto-preeming "Foxfire."
"For the teenage girl gang (Cantet) cast non-actors, which brings a really interesting perspective," Hope says. "They ask about things that someone who's been working as long as I have just accepts — so it gets you asking questions about your own decisions."
Christopher Heyerdahl
Vancouver-based vet doing well by playing bad

Heyerdahl is consistently proving that you can fear and yet be fascinated with a bad guy. From a physical monster on "Sanctuary" to the methodically evil Swede in "Hell on Wheels," Heyerdahl's credits comprise a rich array of villains.
To prepare for a role, Heyerdahl immerses himself in the next shooting locale. "You get to know the place better when you're dealing with locals," he says. "You figure out who actually lives in that area … what they're thinking, what their political leanings are — the kind of stuff they do after hours."
Those details help him find complexity in evil. On "True Blood," as vampire Dieter Braun, he gave a performance so specific that even fans of his turn as Marcus in the "Twilight" series might not have recognized him.
Tatiana Maslany
Sundance price kickstarted career for busy actress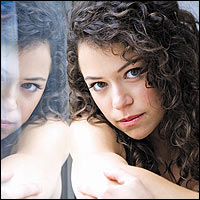 Working since she was a teen, Maslany got noticed after winning the special jury prize at Sundance for her performance in 2010's "Grown Up Movie Star."
Her perf also caught the eye of Jason Priestley, who cast her in his upcoming film "Cas & Dylan" after a captivating two-hour meeting.
"She's quite a dichotomy," Priestley says. "She's very cool and very reserved, but also very excitable at the same time."
Maslany's feature credits include "The Vow," "Flash of Genius," "Entitled," "Picture Day" and Geoffrey Fletcher's "Violet & Daisy."
Says Fletcher: "She is a serious artist but a very personable one too. We spoke with her about a couple of roles and, shortly after meeting her, I knew that any role she played would be in very capable hands."
On the smallscreen, she has worked on "World Without End," starred opposite Mark Harmon in "Certain Prey" and received a Gemini Award nomination for her performance as Mary in the BBC/CBC production of "The Nativity."
Marc-Andre Grondin
"Goon" thesp is conquering French and English-speaking worlds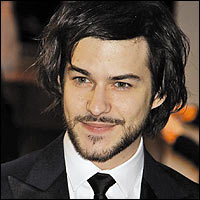 Grondin is a triple-threat — the dashing 28-year-old Montrealer is ultra-hot in Quebec and France, and is starting to make a name for himself in the English marketplace.
"I just think he's one of those rare actors who has universal appeal," said Grondin's manager Marc Hamou. "He's able to re-invent himself with every movie he does."
It all started with the 2005 Quebecois pic "C.R.A.Z.Y.," which top-lined a 20-year-old Grondin as a troubled teenager with sexual-identity issues. That led to the charismatic, eye-catching actor with rock star-like style nabbing a number of roles in France, including in "The First Day of the Rest of Your Life."
That pic garnered the young actor a Cesar Award for male newcomer. He is the first Canadian to take home that honor. His English career hit its stride with last year's profanity-laced hockey laffer "Goon," which scored more than $4 million at the box office in Canada.
And Grondin has high-profile Quebec and French pics coming soon: "L'affaire Dumont" from Montreal helmer Daniel Grou (aka Podz) opens in Canada on Sept. 14 and "L'homme qui rit" — in which he plays the title role opposite Gerard Depardieu — closes the Venice Film Festival.
Laci J. Mailey
22-year-old "Falling Skies" thesp can't stop booking

Having gotten her big break via a role in the Lifetime pic, "The Pregnancy Project," 22-year-old Mailey can't seem to stop booking.
She's back for season 3 of Steven Spielberg's "Falling Skies" as Jeanne, the daughter of Patton's character; scored a supporting lead in the mini series "Ring of Fire" for Sonar Entertainment/Reunion Pictures; and has recurring roles in CW's "Emily Owens M.D."; and "Arrow." She also snagged guest-starring r
oles in "Supernatural" and "Fairly Legal." All this within the past seven months. She's been so busy she even turned down a lead in a horror pic.
Her bubbly personality and down-to-earth, friendly, demeanor make Mailey especially attractive to work with. The piercing blue eyes don't hurt either.
"Laci is a wonderful actress with a surprising depth of feeling. She is mesmerizing on screen and it's a great joy to work with her," Patton says.
Richard de Klerk
Intense thesp set to make noise with rock 'n' roll pics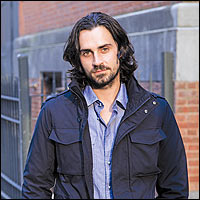 "I thought he was like a younger Johnny Depp," says Stana Katic, who appears alongside de Klerk in Randall Miller's highly anticipated indie "CBGB," based on the famed Gotham music club.
Miller, for his part, compares de Klerk's brooding intensity to that of a young Al Pacino or Robert De Niro: "Even in quiet moments there's something going on, you don't know what it is exactly. When you find an actor that does that, there's something really special about that."
A dedicated actor with attention to detail, de Klerk is drawn to the challenge of portraying "anything that's outside of who I am as a human being," whether that means playing a disturbed character ("Repeaters") or "Taxi," a New York sound man/DJ ("CBGB"). "He's sort of a chameleon, but he's very loose and very funny," says Miller.
"He's so truthful, he knows when it's honest," says Katic, "I felt very free working with him. I was grateful to have an actor like that to be in the sandbox with."
De Klerk will next appear in the Beach Boys pic, "The Drummer" also directed by Miller.
Chilina Kennedy
Legit roles lined up for "Superstar" thesp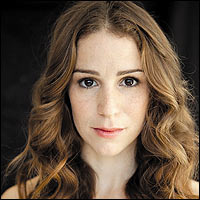 When one show closed, two more came calling for Kennedy.
That's what happened after the Stratford, Ont.-production of "Jesus Christ Superstar" shuttered its doors on Broadway in July, sending the cast of primarily Canadian thesps back home.
But Kennedy, who gained notice at the Stratford Shakespeare Fest, was already lining up future roles, assisted by the accolades for her intense performance as Mary Magdalene.
"There's a danger in trying to put your stamp on a role," she says of the iconic part. "Sometimes that means honoring the versions that came before you."
Before she played Broadway this year, Kennedy was already known in the Canadian theater community for tackling roles as diverse as Maria in "West Side Story" and Eva Peron.
This fall she'll be player in "The Gentlemen's Guide to Love and Murder" at Hartford Stage in Connecticut, while early next year she'll take the stage for "The Importance of Being Earnest" in Halifax, Nova Scotia.
Liam James
"Killing" thesp loves to take on dramatic roles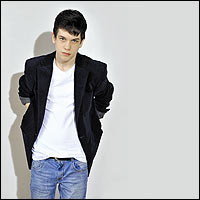 On screen, James makes it look easy to play a teenager.
Whether playing the sometimes emotionally distant son of Mireille Enos on AMC's "The Killing," the son of John Cusack in "2012" or the younger Shawn on USA's "Psych," his characters are always grounded in reality, even if the world around them isn't.
James, who just turned 16 last month, says those dramatic roles are his favorite.
"I find it easier to relate to, I guess," he says. "Probably because I am a teenager."
Next up, he'll play a teen grappling with his dysfunctional parents in "The Way, Way Back." The pic marks the directorial debut of "The Descendants" scribes Jim Rash and Nat Faxon, and co-stars Steve Carell and Toni Collette.
But James, who lives just outside Vancouver, isn't worried that he'll get swept up in excitement of starring alongside some of his idols.
"You stay pretty grounded where I live," he says.