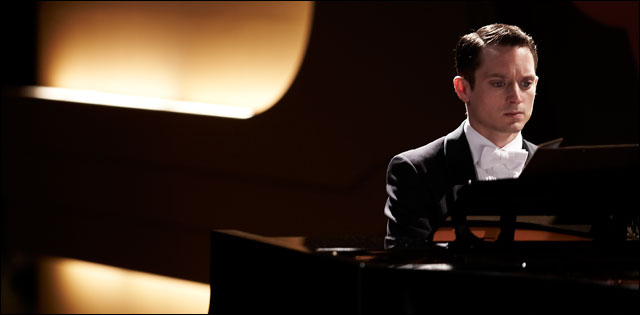 Kerry Bishe ("Argo," "Red State"), England's Tamsin Egerton ("Untitled Paul Raymond Story," "Camelot") and Ireland's Allen Leech ("In Fear," "Downton Abbey") join leads Elijah Wood and John Cusack in the twisted psychological thriller "Grand Piano."
The biggest Spanish film currently in production, "Piano" is the latest pic from Adrian Guerra and Rodrigo Cortes ("Buried," "Red Lights") at Barcelona's Nostromo Pictures, now firmly established as one of Spain's most international production houses.
"Piano" is shooting on location in Barcelona and the Gran Canaria Canary Island in Spain. It will also lens in Chicago.
Don McManus ("Lovelace," "The Congress") and Alex Winter ("Bill and Ted's Excellent Adventure") complete the principal cast. Bishe also played Lucy Bennett, the main character in the ninth season of "Scrubs." Egerton has just played sex symbol Fiona Richmond in Michael Winterbottom's Paul Raymond project.
A key figure on Barcelona's upscale genre scene, Eugenio Mira ("The Birthday," "Agnosia") directs from a screenplay by Damien Chazelle, helmer-scribe of "Guy and Madeline on a Park Bench,"" about a retired piano virtuoso (Wood) forced back on the stage by a psychopath (Cusack).
Adrian Guerra and Rodrigo Cortes ("Buried," "Red
Lights") produce for Barcelona's Nostromo Pictures. "Piano" is being pre-sold internationally at Toronto by Lisa Wilson and Myles Nestel's The Solution Entertainment Group.