CRAIG HENIGHAN
Supervising sound editor, re-recording sound mixer, sound designer
CHRIS MUNRO
Production sound mixer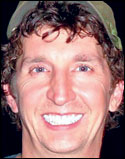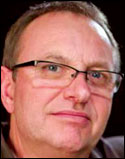 Though thousands of miles apart while collaborating on "Snow White and the Huntsman," Henighan and Munro benefited from having previously worked together on the 2008 historical thriller "Valkyrie." "Craig knows how I work, and I know what he wants," said London-based Munro, who added it was important to "strive for the real" on a movie with fantastical elements. He worked to capture quality recordings of the actors' original performances. Henighan, based in Los Angeles, worked toward a "sonic translation" of the visuals, offsetting the "swamp-like" unease of the dark forest against the "light calm" of the enchanted forest.
Henighan, a regular on helmer Darren Aranofsky's films, received multiple noms for his work on "Black Swan" and a BAFTA award for "The Fountain." This year, he branched out stylistically on director Wes Anderson's "Moonrise Kingdom." Munro, with an Academy Award for "Black Hawk Down" under his belt, continues lining his resume with blockbusters, including "The Girl With the Dragon Tattoo" and several James Bond pictures. Both have challenging work ahead. Up next for Henighan is Aranofsky's biblical epic "Noah." Munro is prepping Paul Greengrass' "Captain Phillips," an account of the Maersk Alabama oil tanker hijacking, to be shot entirely at sea.
PETER BROWN
Supervising sound editor, sound designer, Soundelux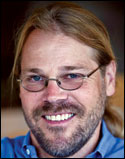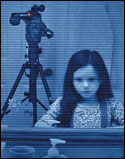 Brown took the "Paranormal Activity" franchise's sound to a new level in the third installment, swapping the sound for a tone only young ears can hear to signal when the monster was around. (An "Easter egg," he calls it.) But "Game of Thrones," his first TV foray — for which he received an Emmy nom — presented new challenges. "The difference between TV and movies is money and resources," says the 17-year sound vet. "I had 20 weeks and 2.3 other people to do 10 hours of sound." His upcoming projects include the fourth "Paranormal" installment and the sixth "Fast and Furious" film. The latter shoots in Europe. Brown says the most challenging thing will be trying to get all the foreign supercars to sound unique. "You have to think deeply about the characters, and match their engines to their personalities," he says.