DAN BRADLEY & CHRIS O'HARA
Stunt coordinators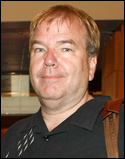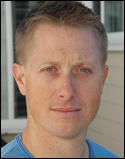 In "The Bourne Legacy," Bradley and O'Hara stayed away from greenscreen soundstages, mounting organic stunt sequences in real-world environments from New York to Manila. The latter provided the setting for film's biggest action set piece: a daring chase and a foot pursuit across rooftops. "Those neighborhoods were put up with tin roofs," O'Hara points out. Using a remote-control helicopter they scouted the best route across the buildings, then reinforced rooftops with the help of Universal Studios safety chief Mark Chambers.
O'Hara broke into the stunt biz in the early '90s, working his way up from TV's "Melrose Place" to the "Matrix" sequels. Bradley started a decade earlier, staging stunts for such films as "Re-Animator" and "Dead Heat." "I thought because it had Treat Williams in it, it would have to be good," Bradley says of the latter. The duo collaborated previously on the the second and third "Bourne" films and on "Spider-Man 2" and "3." Bradley hired O'Hara as a stunt coordinator on his directorial debut, the "Red Dawn" remake, due in November.
JOHN MAHAFFIE
Second unit director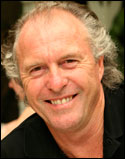 Mahaffie's specialty is handling portions of action sequences not involving the lead actors, "but within any particular project, I can get the full gamut of work, including lines with actors, depending on scheduling and how we divide up the script," says the New Zealand native, whose recent credits include "Snow White and the Huntsman" and "The Avengers." Mahaffie is most proud of his work on the three "Lord of the Rings" films, which shot simultaneously. "Sometimes I'd have the three scripts and do a scene from each film in a day," he recalls. He's particularly proud of the 20-minute Helm's Deep battle in the second film, 99% of which was second-unit footage. "It was very rewarding and very demanding at the same time," he says.
MARKOS ROUNTHWAITE
Stunt coordinator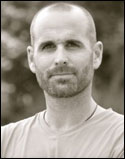 Rounthwaite likes his action as real as possible. In the opening sequence of "Ghost Rider: Spirit of Vengeance," he had stuntman Jermaine Holt flip off a speeding motorcycle and over the edge of a cliff with only a slack cable attached to a pair of cranes to save him from a 250-foot fall and certain death. "It was safe, but if an element went wrong, there was the potential for danger," says Rounthwaite, whose other credits include "Sherlock Holmes: A Game of Shadows" and "Mission Impossible — Ghost Protocol." In his early days, he doubled for the character Joxer in "Xena: Warrior Princess" in his native New Zealand. "One one occasion, I had to do a 30-foot drop through a tree on a rig, bouncing off branches, wearing only a thong."