LAURENCE BENNETT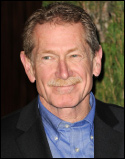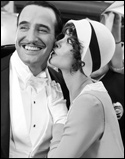 Bennett made his first Oscar splash last year with a nom for "The Artist." Working in monochrome, he says, was "liberating," though exteriors were a challenge. "L.A. has been very unkind to its (retro) architecture," he notes. His work on 2008's "Traitor" spanned the globe, filming on three continents. "Balancing all the personalities and needs and culture-specific challenges was great; it's the sort of thing I thrive on," he says. Coming up is Robert Redford's "The Company You Keep" and his fourth movie with Paul Haggis, "Third Person."
RICK CARTER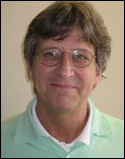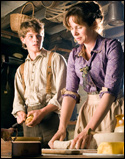 Carter is equally adept at designing for pics created with cutting-edge technology and movies produced by more traditional means. The latter skill reunited him with longtime collaborator Steven Spielberg on "War Horse." The former was useful in designing "Avatar" for James Cameron and the video-game mashup of Zack Snyder's "Sucker Punch." "With the introduction of all the digital imagery, there's been a whole new ability to create worlds far beyond what it was when I started," Carter told Variety in 2009. He returns to the Spielberg camp once again for "Lincoln," starring Daniel Day Lewis.
JAMES CHINLUND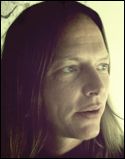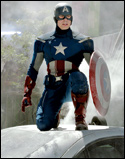 "The Avengers" has certainly raised James Chinlund's profile. Earlier he worked on "The Fountain" and "Towelhead" with directors Darren Aronofsky and Alan Ball. He had to learn a new level of production to pull off "a bigger, better, badder world," and his previous commercial work was a good training ground for experimenting with vfx. On "Avengers" the trick was accommodating at once the environments of Iron Man, Thor and Captain America. "My role was to create a world that could hold all of those guys with some fantastical elements and some pushed elements and to create a strong, grounded reality," Chinlund says. After a year-and-a-half on "The Avengers" he's now back to commercials but looking "looking for something with a fantastical world yet relatable characters."
DANTE FERRETTI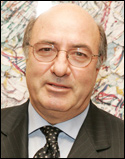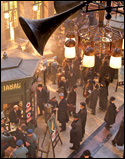 In earning his third Oscar on Martin Scorsese's "Hugo," Ferretti got to play with 3D for the first time, paying greater attention to spatial
design
, especially in crafting the elaborate Paris train station. But his favorite part was recreating movie pioneer George Melies' famed glass studio because he got to make every set and prop by hand, as well as the period camera. However, on Sergey Bodrov's supernatural adventure "The Seventh Son," Ferretti has gotten more exotic. "We're combining Arab and Chinese styles, all completely done on large stages."
JACK FISK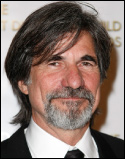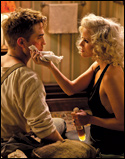 Fisk designed "Tree of Life" for longtime collaborator Terrence Malick and "Water for Elephants" for Francis Lawrence. His 40-year relationship with Malick gives him a unique rapport with the director that, combined with their similar backgrounds, made for strong synergies on the controversial pic. "The challenge with Terry is to get imagery that represents ideas he wants to tell and not make them clichéd." Fisk has three more films with Malick in various stages of completion: "Knight of Cups," "To the Wonder" and an untitled pic about the music business set in Austin. He's also on Paul Thomas Anderson's "The Master," their second collaboration.
ARTHUR MAX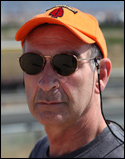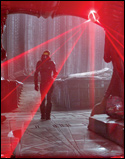 Max has been collaborating with director Ridley Scott since "Gladiator," but "Prometheus" allowed him to revisit and redefine the "Alien" universe. Whereas the original was claustrophobic and internalized, the prequel is more expansive and sophisticated. And because it was shot digitally in 3-D, every detail is clearer. The challenge was defining that world more precisely while still retaining its DNA. "We tried to make (the Prometheus ship) look like an insect, with dynamic and graceful angles," says Max, who's now prepping Scott's "The Counselor," a drug trafficking thriller with Michael Fassbender and Brad Pitt, scripted by Cormac McCarthy.
MARLA WEINHOFF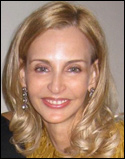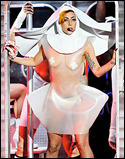 Weinhoff, who began her career assisting fashion photo shoots helmed by Herb Ritts and Richard Avedon and has worked on features, TV and commercials, is now teaming with Lady Gaga, designing eye-popping visuals like room-sized turquoise spider webs and walls of dripping goo for concert tours, stage shows, TV appearances and videos such as "Born this Way." Working with a performer who likes to incorporate unusual visual designs in live performances has been a treat for Weinhoff. "As much as (Lady Gaga) is in control, she really entrusts the people around her," says Weinhoff. "Costume designers, choreographers, we all work together."