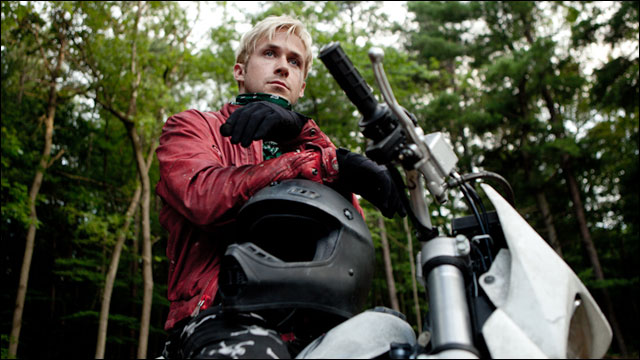 While buyers have an embarrassment of acquisition-title riches to sift through at Toronto, this year's consensus cream of the crop is writer-director Derek Cianfrance's multi-generational crime drama "The Place Beyond the Pines," which buyers will first see tonight.
It almost wasn't so: CBS Films actually made an offer to purchase "Pines" last year after seeing footage from the then-unfinished film, starring Bradley Cooper and Ryan Gosling, at Toronto.
Upstart distrib didn't close a deal, but it did wind up making the biggest splash at the 2011 fest, snapping up "Salmon Fishing in the Yemen" for a reported $5 million (that pic grossed $9 million stateside and $25 million overseas, leading to a respectable $34 million worldwide haul).
Buyers finally see "Pines" at 6 p.m. today at the Princess of Wales Theater as part of the fest's Special Presentation program. Dozens of distributors will be in attendance — including CBS Films, where interest remains high.
But some believe it's The Weinstein Company with an edge: TWC exclusively distributed Cianfrance's last pic, "Blue Valentine," which also starred Gosling. And TWC is also distributing Cooper's other Toronto title, David O. Russell's "Silver Linings Playbook," and its Radius-TWC label picked up Nicolas Winding Refn's Gosling-starrer "Only God Forgives" out of Cannes.
CAA and WME are co-repping "Pines," in which Gosling plays a motorcycle rider who moonlights as a bank robber, bringing him into conflict with an ambitious young cop (Cooper) who subsequently becomes a politician.
Those who have seen "Pines" describe it , at 140 minutes, as a little long — though that's not uncommon for an epic crime film spanning more than a decade. With two marquee stars in Cooper and Gosling, "Pines" shouldn't be too difficult to market to adult auds despite its length and violent subject matter, the latter of which may have limited the box office potential of Gosling's acclaimed crime pic "Drive."
Rose Byrne and Eva Mendes co-star in "Pines" alongside Ray Liotta, Bruce Greenwood, Ben Mendelsohn and Dane DeHaan, the latter of whom has generated early buzz for his perf as a vengeful teen.
Pic screens again on Saturday at 11 a.m. at the Ryerson Theatre, and there is also a Press and Industry screenings of skedded for 8:30 a.m. at Scotiabank 2.