Arguably no fest in the world offers a better place to promote a wide range of films than Toronto, with its flood of buyers, international press and wildly enthusiastic local audiences.
But with 250 features at TIFF, some seeking buyers, some from indie distributors and some from studios seeking a star-driven splash, there's no one-size-fits all approach to launching a feature there.
Here, the teams behind some of last year's biggest hits in each category explain why they chose TIFF, how they landed prime slots and the steps they took to promote their films to success.
'MONEYBALL' AND 'THE IDES OF MARCH'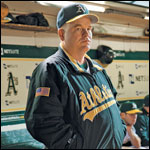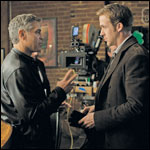 For Sony, Toronto was the first testing ground to measure the awards potential of "Moneyball" and "The Ides of March," and calibrate how it would affect each film's upcoming rollout.
"It's an early first window into the Academy's sensibility," says Sony worldwide marketing prexy Marc Weinstock. "Maybe Telluride is a tiny glimpse, but (at TIFF) we're getting a better idea of what the end-of-the-year movies look like, (because) a lot of movies go there and only a few come out with that buzz."
Sony knew it would market "Moneyball" and "Ides" on their stars' appeal and genre elements but the Toronto press reaction was its first chance to accurately assess how much of each campaign should stress their quality. The enthusiastic reaction told execs they could emphasize reviews without overshadowing the films' more commercial elements. It worked: aside from strong returns on their modest-for-studio-fare budgets, each scored Globe best picture noms and Oscar screenplay noms.
'ALBERT NOBBS'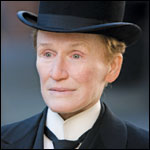 Toronto was key in Liddell Entertainment and Roadside Attractions' decision to nab U.S. rights to Glenn Close-toplined "Albert Nobbs" last summer.
"The festival and awards strategies were sort of the cornerstone of the whole thing," says Roadside co-prexy Howard Cohen, noting that period dramas with older stars and Irish settings often play well up north.
After nabbing the rights and helping to negotiate a Sunday Gala slot, Roadside execs turned to a team of inhouse and freelance praisers who first released exclusive pics, starting with a cross-dressing Close.
They set a TIFF event for key media, awards bloggers and U.S. exhibition execs timed to the Gala, flew up talent and asked journos to bank press day interviews for the January launch.
From pre-fest screenings, "we realized there was an equally strong reaction to Glenn and Janet McTeer, so we had both of them walk the (TIFF) red carpet together." Each scored Globe and Oscar noms.
'SALMON FISHING IN THE YEMEN'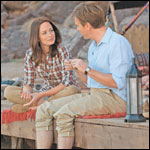 Luring distribs to a sale title's preem without overhyping it is tricky. Few have walked this tightrope as well as the team behind 2011's biggest buy, "Salmon Fishing in the Yemen."
After Canadian distrib Alliance Films, seller UTA and Lionsgate U.K. (which produced with Paul Webster and BBC Films) negotiated with fest officials to land a prime 7 p.m. Saturday Special Presentation slot at the Princess of Wales Theatre, UTA brought aboard praisery MPRM.
Given stars Ewan McGregor, Emily Blunt and helmer Lasse Hallstrom's pedigree, "the press strategy is more about creating accurate expectations," says UTA Independent Film Group co-head Rich Klubeck. "MPRM did a great job of not hyping it, making sure the right press was there and that people weren't thrown by the title, which obviously was a tricky thing."
"I try to block out a lot of the publicity with a festival film," says CBS Films exec VP Scott Shooman, who considers buzz lists hit-and-miss. He read Paul Torday's hit U.K. book, and his team eyed the widely circulated Simon Beaufoy adaptation, making it a top priority on what he remembers as "one of the most difficult nights I've ever seen in festival scheduling."
After nabbing U.S. rights for an estimated $4 million-plus, CBS Films' inhouse team and 42West brought "Salmon" to the highest gross of any 2011 pickup.
Toronto Int'l Film Festival 2012
Indie opportunities await at Toronto | Themes weave throughout diverse lineup | Toronto's raffish hub gets posh hotels, grub | Focus stays downtown as docs get new home | Four spas offer pause to festgoers | Pic promoters blaze many trails to happy endings | Toronto giving docus Gala treatment | TIFF ratchets up femme focus in docs