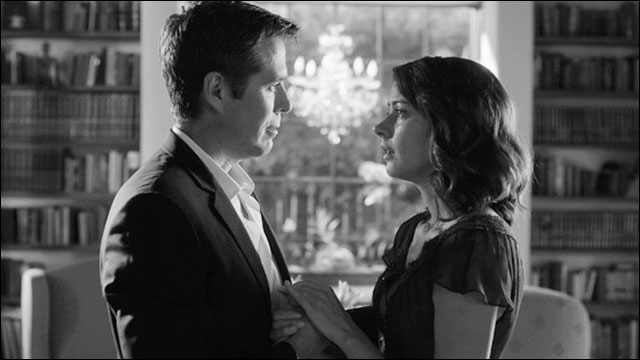 Lionsgate has acquired North American distribution rights to Joss Whedon's "Much Ado About Nothing" following its premiere at the Toronto Film Fest.
The deal closed on Tuesday night — marking the company's fourth deal in two days. Lionsgate has emerged as the biggest buyer during the fest, with acquisitions Monday of Kristen Wiig comedy "Imogene" and Sarah Polley's docu "Stories We Tell" and Tuesday of Stuart Blumberg's directorial debut "Thanks for Sharing."
"Much Ado" will be a joint theatrical release by Lionsgate and sister company Roadside Attractions. Whedon's version of the Shakespeare comedy, with a contemporary spin, stars Amy Acker, Alexis Denisof, Nathan Fillion, Fran Kranz, Jillian Morgese, Sean Maher, Clark Gregg and Reed Diamond.
Kai Cole and Whedon produced "Much Ago" through Bellwether Pictures, with Daniel Kaminsky as co-producer.
Kranz stars as Claudio and Denisof as Benedick.
Lionsgate released "The Avengers" helmer's "Cabin in the Woods" earlier this year.
"I'm thrilled to be working with my cronies at Lionsgate again, and with the Roadside team. That they all embrace a Shakespearean romance with the same enthusiasm they had for 'Cabin in the Woods' that they're exactly the mad fools we want to be partying — I mean working — with," said Whedon.
The deal was negotiated on behalf of Lionsgate by Jason Constantine, Eda Kowan and Wendy Jaffe while CAA represented the filmmakers in the sale.