Organizers are gearing up for a record number of exhibitors at the Hong Kong Intl. Film and Television Market (Filmart), and the buzzword at the confab is again likely to be mainland China, because of its strong links to the biz in Hong Kong. Of particular interest this year is foreign access to China, and how Hong Kong plays into that equation, after mainland China agreed to significantly increase market access for U.S. movies to resolve an outstanding trade dispute, prompting hopes of a boom in Hollywood-China relations.
Some of the key players in Hong Kong include: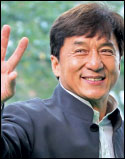 JACKIE CHAN
Is there a more recognizable living Hong Kong brand than the chopsocky supremo Jackie Chan? Now 57 years old, in his career, Chan has been producer, thesp, helmer, comedian, choreographer, scribe, warbler and stunt performer. He has been acting since the 1960s and this year celebrates his 100th movie "1911: Revolution." Chan broke out in the U.S. with "Rumble in the Bronx" and went on to star in the "Rush Hour" pics and team up with Owen Wilson in the Western actioner/laffers "Shanghai Noon" and "Shanghai Knights." Recent years have seen him focus more on the mainland Chinese market, like so many of his peers.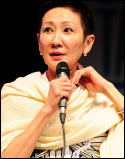 NANSUN SHI
Nansun Shi is executive director, with helmer Tsui Hark, of Film Workshop and is widely recognized as a key player in the Hong Kong biz. She has served on the jury twice at the Berlinale and once in Cannes.
In more than 30 years in the biz, Shi has produced hits like "Detective Dee and the Mystery of the Phantom Flame" (2010), the "Once Upon a Time in China" series (1991-97) with Jet Li, and she also executive produced "Infernal Affairs" in 2002. As a member of the Hong Kong Film Development Council she has been busy in trying to developing the industry in Hong Kong from the regulatory and financing side.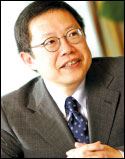 ALBERT LEE
Albert Lee has been CEO at producer and distrib Emperor Motion Pictures since 2003 after spending 21 years at Golden Harvest. He is deeply involved in the Hong Kong film biz, which increasingly sees him spending time in mainland China, where Emperor is involved in various projects, including a series of films with the mainland sensation Ge You, probably the biggest star in China. Lee also maintains close links between Emperor and helmer Jiang Wen, whose "Let the Bullets Fly" grossed $111 million at the B.O. last year. Under Lee's tutelage, Emperor also maintains close links with Jackie Chan's JCE Movies shingle.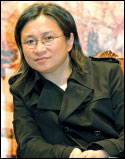 PETER HO-SUN CHAN
The diversity of his offerings has led some to call Peter Ho-Sun Chan the Steven Spielberg of Hong Kong. The multihyphenate's importance to the biz in Hong Kong is being recognized at the Hong Kong Intl. Film Festival when he will be the Filmmaker in Focus, and the event will feature screenings, seminars, an exhibition and the publication of a special catalog.
Recent years have seen him score major successes as producer and helmer, including "Perhaps Love" (2005), "The Warlords" (2007) as well as "Bodyguards and Assassins" in 2009. He is fresh from the success of the $20 million actioner "Wu xia" last year.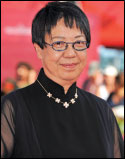 ANN HUI
Helmer Ann Hui is the helmer whose work is the most distinctly "Hong Kong" right now, and her dramas have made her a much-loved figure locally. "A Simple Life," Hong Kong's foreign-language film entry in the Oscars, took helmer, actress and actor trophies at the Golden Horse Film Awards in Taiwan. Pic deals with the relationship between an aging domestic helper, played by Deanie Ip, and her employer, played by Andy Lau, and struck a chord in Hong Kong, as the story is a familiar one to many of the territory's residents.
Hong Kong Filmart 2012
H.K. on fast Boat to china | Garcia: New filmmakers need support | Leading lights of HK biz