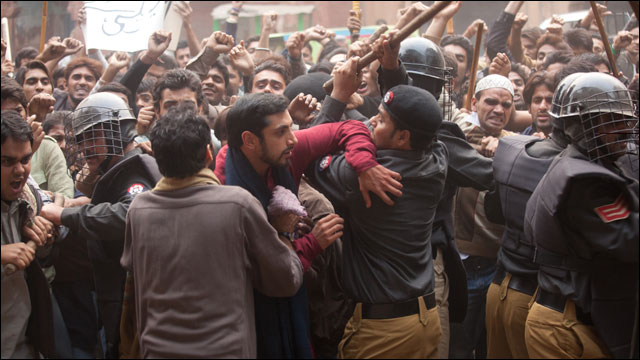 IFC Films has bought all North American rights to director Mira Nair's "The Reluctant Fundamentalist," which opened the Venice Film Festival and had its North American premiere at Toronto.
The acquisition, announced Thursday, reunites Nair with IFC, which financed her 2001 pic "Monsoon Wedding." That film also screened at Toronto that year when the fest was rocked by the events of 9/11.
"Fundamentalist" stars Liev Schreiber, Kate Hudson, Kiefer Sutherland and Riz Ahmed in the title role. Based on the novel by Mohsin Hamid, it tells the story of a young Pakistani man whose pursuit of corporate success on Wall Street leads him back to the world he had left behind.
The script was adapted by Bill Wheeler, with screen story credit to Hamid and Ami Boghani. Pic was produced by Lydia Dean Pilcher under her Cine Mosaic banner with the Doha Film Institute financing and is a Mirabai Films and Cine Mosaic production.
Variety's Justin Chang gave "Fundamentalist" a mixed review at Venice, praising the performance of Ahmed but writing, "Mohsin Hamid's slender, gemlike novel about a young Pakistani man's post-9/11 identity crisis receives illuminating but heavy-handed screen treatment in 'The Reluctant Fundamentalist.'"
Nair's other credits include "Salaam Bombay," "Vanity Fair" and "The Namesake."
The deal for the film was negotiated by Arianna Bocco for IFC and Hal Sadoff for DFI and Bart Walker of Cinetic Media on behalf of the filmmakers.