KIRK BAXTER & ANGUS WALL
Rock Paper Scissors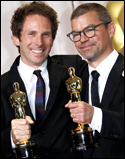 Baxter and Wall easily have one of the most successful collaborations going in contemporary filmmaking. The editing pair have won back-to-back Oscars for their work on the David Fincher films "The Social Network" and "The Girl With the Dragon Tattoo." They were also nommed for Fincher's "The Curious Case of Benjamin Button." While all three films have complex, layered stories, the duo has clearly found a way to navigate the footage and bring out the best in the tales being told. They attribute their track record to trusting each other's instincts and having a similar methodology and perspective. "The similarity in the way we work and the spirit of generosity we have makes it a pretty seamless experience," says Wall, who's also owner of Rock Paper Scissors. Baxter agrees. "We work together very well and a big part of this has also been David Fincher," he says. "He has a way of eliminating a lot of the noise in the editing room until we've had a chance to take our time with the footage and then the discussions begin."
JEFFREY FORD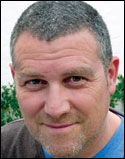 The editor of "Crazy Heart," "Public Enemies" and "Monte Carlo" says he never expected to be working on an action spectacle like "The Avengers." "I'd never done a visual effects picture or a large summer tentpole movie," he says. "It was something I was interested in trying, and it turned out to be much more fun than I thought it would be." Before moving on to this year's Marvel blockbuster, Ford cut his superhero teeth on "Captain America." "You can really make the movie in post-production because you're inventing shots that may not have had any reference in production — virtual sets, vehicles and characters. These effects are awesome storytelling tools." Still on the Marvel juggernaut, Ford is completing the upcoming "Iron Man 3" but would love to do an animated film next.
MITCHELL J. GLASER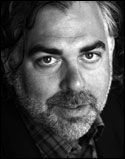 Throughout post-production, visual effects editor Glaser creatively manipulates the wealth of material that comes to him, including storyboards, animatics, previs, background plates and CG animation. With his technical expertise and esthetic sensibility, he makes the creative choices that ensure continuity in a sequence's series of shots. "I help assemble complex visual effects scenes, bringing elements together to tell the story, then hand them over to the editor for final changes," he says. Among Glaser's outstanding moments are several sequences totaling 1,300 shots in "Prometheus" and the massive tsunami sequence at the outset of "Hereafter."
VIRGINIA KATZ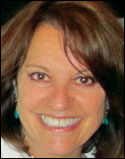 The veteran film and television editor — winner of an Eddie award for 2006's "Dreamgirls" — was a key member of director Bill Condon's team for the blockbuster conclusion of "The Twilight Saga: Breaking Dawn," editing both Part 1 and Part 2 of the vampire fantasy drama. "It was a challenge to cut two movies at once," Katz says. "I had to be aware of the emotional arc of each character and where they were in this particular part of the story. I'm always looking for the best performance and often that determines how best to cut the scene. Dealing with the huge amount of visual effects was another challenge." What comes after she finishes cutting Part 2 in October? "Maybe a holiday," says Katz.
STEPHEN MIRRIONE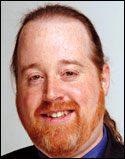 "The Hunger Games" was Mirrione's first collaboration with director Gary Ross, but a glance at his resume indicates several recurring helmer names — Doug Liman, Steven Soderbergh, George Clooney and Alejandro Gonzalez Inarritu. Before "Hunger Games" he was on less mainstream projects such as "Contagion," "The Ides of March" and "Biutiful," but says he felt at home on the blockbuster. "It wasn't much different from what I was used to," he says, and Lionsgate really left us alone and trusted that the movie Gary wanted to make was what fans would respond to." Mirrione is open to new creative challenges — but probably not action pictures. "I'll see those movies, but as an editor it's, 'what do I want to sit with for six to nine months?' I personally get more out of a dialog
FRANCES PARKER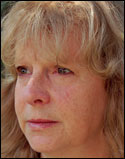 The second season of "Game of Thrones" was an immersive process for the Emmy award-winning Parker, who scored the trophy for 2001's "Band of Brothers." "The sheer variety of the drama is quite rare," she says of the HBO medieval fantasy series. "The pathos, the intrigue, the action, the grit and the gore, the power of the writing, the production values, the direction and a superlative cast. Oh, and the dragons! Love it or loathe it, fantasy fiction has it all." Parker is cutting season three of "Thrones," where the battle to control the mythical land of Westeros takes new twists. "I've just started and I honestly don't look further forward than the next seven months."
GREGORY PLOTKIN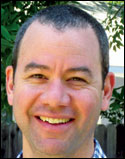 Although helmer Oren Peli edited the first "Paranormal Activity" in 2007, Plotkin has taken over the franchise and forged a reputation cutting found-footage films, including 2011's "Paranormal Activity 3," which cost $5 million and grossed over $200 million. "(On these films) I've been involved from the story meetings, which means as an editor, I never have to guess about the genesis of an idea or story concept," says Plotkin. "I've also been able to lend an editor's perspective to the shaping of the story and scenes." Plotkin is editing and co-producing "
Paranormal Activity 4
," then plans to edit a film with helmer Chris Landon as well as develop his own found-footage film.