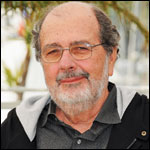 O GRANDE CIRCO MISTICO
From vet helmer Carlos Diegues ("Bye Bye Brasil"), a Cinema Novo master tells the 100-year saga of a circus family and their love stories. This musical/drama is based on Jorge de Lima's poem, which inspired the early-1980s local classic musical play/ballet with songs by Chico Buarque and Edu Lobo. Lensing is scheduled for March and Diegues hopes to premiere it in Cannes 2014. The cast includes Lazaro Ramos and Joao Miguel.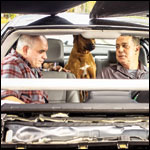 SE PUDER. . .DIRIJA
Comedy is the first Brazilian live-action 3D pic. Luiz Fernando Guimaraes, an acclaimed comedy actor, plays the leading role of a parking lot employee who "borrows" a client's car for a day. Lensing has been under way July-September in Rio. Total is a top local comedy production company. Buena Vista to release in March.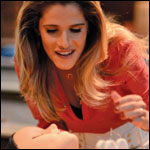 DE PERNAS PRO AR 2 (UPSIDE DOWN 2)
In this sequel to helmer Roberto Santucci's comedy hit, heroine Alice goes to New York City, where she plans to expand her sex-shop business. It's scheduled to open Dec. 28. and is designed to be Brazil's summer blockbuster — summer being December to March.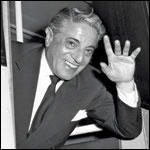 NEMESIS
Fernando Meirelles' next opus, "Nemesis," is an adaptation of the eponymously titled Aristotle Onassis biography by Brit author Peter Adams. Screen adaptation penned by Braulio Mantovani ("City of God") will be shot in Croatia, Hungary and the U.K. Pathe U.K. is backing the $30 million (est.) English-language biopic. Principal photography is slated to begin in November with release targeted for late 2013.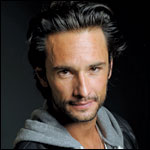 TWO KIDNAPPINGS
Rodrigo Santoro may topline Marcos Jorge's latest thriller about a dogcatcher whose life spins out of control when he inadvertently nabs a dangerous cop's dog. "Two Kidnappings" will likely generate worldwide interest given the success of Jorge's last pic, "Estomago." The $2.5 million drama is slated to shoot in Rio and Sao Paulo next year. Iafa Britz of Migdal Filmes and Claudia da Natividade of Zencrane Filmes co produce.
World Report: Brazil 2012
World rushes soccer stories | Exhibs roll out screens | Brazilian pics bubbling under