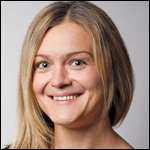 Barbara Eder
Writer-director
A globe-trotting documentary maker, Eder says, "I love working in the U.S." She is in the States wrapping the theatrical documentary "Gaze Into the Abyss," in which she compares and contrasts criminal profilers from around the world. "They are not at all like on 'CSI.' They are all very different, but all of them are searching for the root of evil," says Eder. The film is set for a fall release. She is also prepping the doc "How to Find a Date by Friday," on 21st century mating behavior in New York, and an untitled documentary-feature hybrid about a war reporter.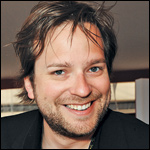 Alexander Glehr
Producer
Through the Novotny & Novotny Filmproduktion shingle, Glehr is in post-production on the feature political drama and biopic "The Boundary Man," in which psychiatrist Wilhelm Reich's "dream of liberating human individuality made him a very dangerous opponent of a government system striving for global hegemony by all means." Glehr's current project is the feature "Noricum," a political thriller about illegal weapon supplies. He is also raising finance for "The Commune," a true story of how idealism can go horribly, tragically wrong.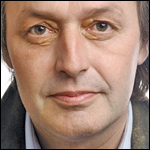 Helmut Grasser
Producer
The Allegro Film producer behind the huge hit "Dead in 3 Days" (sold to over 40 territories) is sticking with genre and prepping the sci-fi horror pic "Blood of the Glacier." The film is by Marvin Kren ("Rammbock: Berlin Undead") and is set to lense this summer. Also in the works is an as-yet-untitled "kind of Western" by "Dead in 3 Days'" Andreas Prochaska. Currently filming is "Energized," about the worldwide energy supply. "I try to make identifiable genre films or large-scale documentaries, always focusing on the audience," Grasser says, "and with an international approach. I'm not into films made for festivals as such."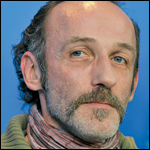 Karl Markovics
Actor-writer-director
The star of the "The Counterfeiters," which won the foreign-lingo Oscar, and the writer-director behind "Breathing" (which took top Euro honors in Cannes' Directors' Fortnight), Markovics has been alternatively on the stump for "Breathing" and acting in Detlev Buck's 3D historical epic, "Measuring the World." His next film is "about God and the world." Markovics says he gets "very excited by stories of small people, perhaps on the edge of society, set against the backdrop of big themes."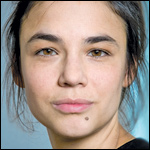 Anja Salomonowitz
Writer-director
This could be Salomonowitz's breakout fest, with "Spain." Working on a documentary, "727 Days Without Karamo," highlighting the country's stringent regulations toward immigrants, even those married to Austrians and now with families. Next up is "One Armed Bandit," in which a rich woman goes on a national crime spree with her Polish caregiver following a car crash where she loses her husband and an arm. "It's an Austrian Western," says Salomonowitz.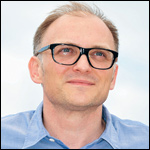 Markus Schleinzer
Writer-director
Still very much involved with rolling out his critically acclaimed Cannes competition entry "Michael," now about to enjoy a U.S. release, Schleinzer has two projects going. First up is a made-for-TV adaptation of a Stefan Zweig novel set in 1914. The second is a dramatic feature about how the Internet is exposing more and more children to pornography at an increasingly early age. As a filmmaker, Schleinzer says he goes for "honest confrontation," explaining, "I want a dialogue with the audience. A subject is always a subject. It's how we react to it that matters."
Berlin Daily Spotlight: Austrian Cinema
Austria builds on big year | Incentives ready for savvy co-prods | Austrians on the rise