New distributors joining the fest fray aim to exploit different platforms for their big buys: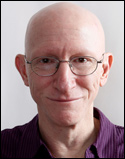 Adopt Films
Sundance's comeback kid is October Films co-founder Jeff Lipsky, whose new venture partners him with Tim Grady, Karen Sternal and a group of Minnesota backers. After acquiring three specialty pics around Toronto ("The Ballad of Genesis and Lady Jaye" due in March, "Mighty Fine" in May and "Nuit #1" in July), Adopt Films is looking for a late-year theatrical release, plus 6-8 U.S. indie, foreign and doc releases for 2013. "The niche we'd like to successfully occupy is alongside Roadside Attractions," Lipsky says.
* * *
Angle Films
Paul Brooks (Gold Circle Films) and Jason Blum (Blumhouse Prods.) have launched a pickup/production outfit boasting distribution through Universal. After announcing the venture at AFM, senior VP of production and acquisitions Guy Danella is looking to Sundance for Angle's first buy, ideally either high-end genre material (action, thriller, horror and sci-fi) or a unique comedy project they can expand beyond core demographics.
* * *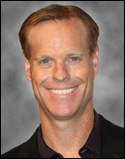 Big Air Studios
Set to announce their slate in the coming weeks, the full-service studio hopes to acquire some titles for its nine-film release slate in 2012, ramping up to 18 films next year. Big Air "endeavors to make its films available on all screens from theatrical to DVD to PCs to mobile phones to tablets and beyond," says a rep, explaining the company's strategy of delivering pics on all possible platforms. A vet industry team, including CEO Michael Arrieta, chief content officer Robert Baruc, president Marc Sternberg and exec VP of content Michael Stradford, will attend.
* * *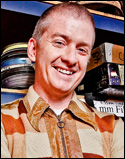 Drafthouse Films
Alamo Drafthouse founder Tim League, along with the distrib's COO James Shapiro (previously of Anchor Bay) and creative director Evan Husney, will be hunting for "smart genre" fare, seeking six new features to complement six rep titles each year (the 2012 slate boasts "The FP" in March, "Klown" in May and "Bullhead" this spring). "The expanding Alamo Drafthouse theater chain will provide the backbone of our rollouts," League says, "and Badass Digest and Fantastic Fest will assist on our film and event promotions."
* * *
LD Distribution
After years teaming with labels like Roadside on acquisitions, producer-financier Mickey Liddell's LD Entertainment has launched a full-service outfit headed by Paramount Classics alum and self-distribution guru David Dinerstein. "We anticipate releasing a total of four to six films in our first year, which will vary from specialized to wide release," Dinerstein says — this in addition to producing four to six movies for up to $25 million each. (LD already has three pics — "Killer Joe," "The Collection" and "Disconnect" — in the pipeline.)
* * *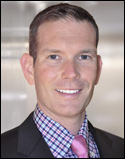 OWN Documentary Film Club
After launching the venture at Sundance last year, Oprah Winfrey's for-TV nonfiction pic project will be back, this time in the market for titles. "We are looking to acquire six (docs) for this year," says OWN senior VP of scheduling and acquisitions Scott Garner, who joined the network shortly after it picked up 2011 Sundance title "Becoming Chaz." "We are looking for films that inspire and entertain, stimulating a new way of thinking about the world."
* * *
Others
After the announcement of their new Weinstein Co. label before Toronto, Magnolia vets Jason Janego and Tom Quinn are said to have picked up at least a few titles, fitting a strategy to deliver pics and specialty entertainment "simultaneously across multiple digital and traditional platforms." And smaller-scale distrib ARC Entertainment is expected to be scouting with prexy Rich Goldberg in town.
Sundance Film Festival 2012
How to brand a fest | Tyro focus makes fest

no country for old men

| Target titles | Thrills turn more extreme as indie genre pics evolve | Freshman 'dance | Filmmakers free to experiment in labs