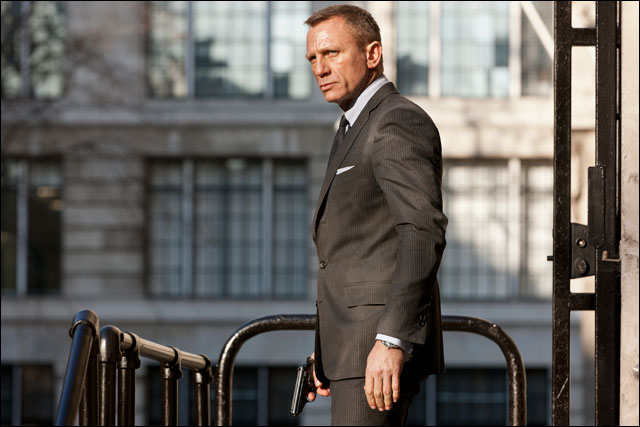 "Skyfall" is starting to look like a windfall for Sony-MGM, which added $30.8 million in domestic coin Friday to its boffo $350-million-plus overseas haul.
The franchise actioner is looking to do close to $80 million through Sunday, marking the highest bow in "007" franchise history, and besting all other Sony-MGM releases this year.
Pic, the first Bond installment from helmer Sam Mendes, should see a nice word of mouth boost among adults as "Skyfall" has been receiving consistently high praise from critics, boding well for weekend and upcoming midweek returns.
Though "Skyfall" largely has the fray to itself this frame, Disney bowed its Steven Spielberg-helmed DreamWorks pic "Lincoln" on 11 screens Friday to $268,000 in advance of its wide release next weekend. Pic will likely hit a three-day per screen average of $85,000, an exceptional start given its scale.
And another Disney pic, toon holdover "Wreck-It Ralph," earned $7.8 million Friday for second. Pic has cumed $68.5 million in 10 days, and will likely add another $24 million or so to that figure before the weekend's through.