Production Designer: Sarah Greenwood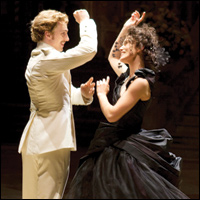 The Hollywood Film Awards is not one of those trophy-giving orgs that sticks to the glitz and skips the below-the-line talent. Take Sarah Greenwood (Hollywood Production Designer Award). She was just weeks away from production on Joe Wright's "Anna Karenina" when the original concept died.
"We were heading down the conventional route to film a relatively straight costume drama in Russia," Greenwood recalls. "At the 11th hour Joe wanted something different and formulated this idea of having it all set in this derelict Russian theater. We had 12 weeks prep before we shot."
Crew reaction, Greenwood adds, "was a shot in the arm; the enthusiasm level just doubled. To do something like that on such short notice, it frees you up creatively."
"Anna" shot exteriors in Russia for one week, 100 miles south of Arctic Circle near the Finnish border where it was minus 40 degrees for the snow scenes, and summer filmed on the Salisbury plain a 100 miles outside London. "It looked exactly like Russia."
Wright's theater was built on Shepperton's largest soundstage.
"We were literally drawing and building as we went," Greenwood says. "Literally, that theater was never dark, it worked 24/7. When we weren't filming it was being changed into another set. To have the bravery to turn around and do it like this," she concludes, "well, it's a damned sight more interesting than a standard costume drama."
* * *
Visual Effects: Janek Sirrs and Jeff White
"The Avengers"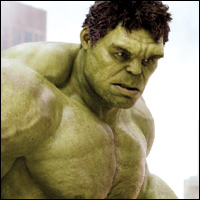 Janek Sirrs and Jeff White (Hollywood Visual Effects Award) are acutely aware that their work on "The Avengers" keenly affects the film's ultimate failure or success.
"Certainly you have that realization, especially with something like the Hulk who has so much history and an impassioned fan base," says White. "We wanted to create a Hulk who was believable and we were lucky with (director) Joss Whedon, who knew what kind of Hulk people wanted to see.
"There was a lot of technique involved in making the Hulk's skin look real and have him do fun things: slam characters around and jump from building to building, which we of course love."
White supervised visual effects for ILM, where he's been for a decade, while Sirrs had supervision over the dozen-plus vendors who contributed to "Avengers."
At ILM, White recalls, "We probably spent a year and half on 'Avengers.' For a project like this, something so complicated, the process began with Joss doing 'previs,' the pre-visual work, which was important on this project because so much of it was (our) creating New York City and we had to put New York behind everyone who was filmed on greenscreen. One of the best aspects was that Joss kept it story-directed with the smart dialogue. To create a CG character like Hulk that people accept and enjoy is a dream come true for us."
* * *
Also honored at this year's Hollywood Film Awards are Dylan Tichenor (Hollywood Editor Award, "Zero Dark Thirty") and Wally Pfister (Hollywood Cinematographer Award, "The Dark Knight Rises").
Hollywood Film Awards 2012
Ensemble kudo's big impact
The Awards
Producers | Actors | Comedy | Spotlight | New Hollywood & Breakout Performance | Animation | Career Achievement | Breakthrough Director | Director | Below the Line