'Lincoln' tops Globes with seven noms | Globes TV tent opens to frosh shows | Reactions to the nominations | 'Fishing' for insights from the Golden Globe film noms
Ben Affleck, "Argo"
Ben Affleck is getting more comfortable behind the camera, but he doesn't claim to have mastered directing after three pics.
"It is coming more naturally but I don't have the sense I have figured it out and to be honest I don't know if anyone ever figures it out," Affleck said. "For us we consciously tried to make it like a '70s movie and try to convince the audience it came from that era."
* * *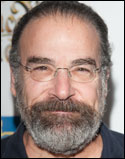 Mandy Patinkin, "Homeland
He plays an oh-so-intense CIA operative on "Homeland," but during his downtime on the set, the oh-so-versatile Mandy Patinkin was learning vintage vaudeville tunes for his upcoming legit project with Taylor Mac and Susan Stroman, "The Last Two People on Earth: An Apocalyptic Vaudeville."
"I spent several weeks on the set learning all these great songs," Patinkin said. "A lot of times I'd have one the songs in my head as we shot ('Homeland') scenes."
Patinkin wouldn't give up any intel on Sunday's "Homeland" finale other than to hail the show's writing staff as "the most gifted, collaborative group of writers" he's worked with in his long career.
"What they do in this finale blew me away," he said. "What they set up at the end and where they take us after this two-year journey — let's just say I wasn't disappointed with what I read on the page."
* * *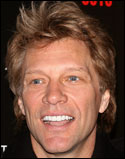 Jon Bon Jovi, "Stand Up Guys" (original song)
It's been more than 20 years since Jon Bon Jovi was in the Golden Globes hunt. He won a trophy in 1991 for his tune "Blaze of Glory" from "Young Guns II." This time around he's up for "Not Running Anymore" from "Stand Up Guys." "I'm really pleased and humbled by it. I had a very strong passion for the project because before there was a film there was a song. It was amazing to go to the set to see it come alive," he said. The first time around at the fete, Bon Jovi has a distinct memory of "Anthony Quinn looking at me with the long hair and wondering what the hell I was doing here but I think things have changed since then."
* * *
Alan Arkin, "Argo"
After more than 55 years in the biz, Alan Arkin is simply happy to be alive and working.
"To get this nomination reminds me I haven't died yet, when I see this in the paper I'll probably think it's in the obituary section and have to be reminded that its for a nomination," Arkin said. "When it came to the chemistry (among 'Argo' thesps) you never know how it is going to go. It always shows when its there — you can't manufacture that," he said.
* * *
Jennifer Lawrence, "Silver Linings Playbook"
It wasn't too long ago that Jennifer Lawrence was just popping on the biz's radar after getting kudos attention for "Winter's Bone." Nothing can match her level of excitement that year but she's still humbled by the recognition for "Silver Linings Playbook," giving credit to co-star Bradley Cooper and helmer David O. Russell, who also landed noms.
"I was so ecstatic last time I don't think you could be anymore enthused," she said. "So much of my performance as Tiffany came from interactions with Bradley and David and it makes this even more special that we all are able to receive a nomination today."
* * *
Michael Haneke, "Amour"
He's a past Globe winner for "The White Ribbon," but "Amour helmer Michael Haneke takes nothing for granted.
"The nomination itself is wonderful, but with every film you are starting from zero. The success of a previous film doesn't guarantee for the success of the next film so I am very thrilled to be nominated," Haneke said.
* * *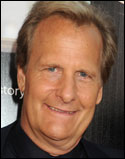 Jeff Daniels, "The Newsroom"
With his move to series TV, Jeff Daniels is happy to be making a long-term investment in a character.
"I love his intelligence and his flaws," Daniels explained of his "Newsroom" alter ego Will McAvoy. "He's a walking, talking contradiction, but with great integrity."
Daniels was a big fan of "The West Wing" and had hoped to work with "Newsroom" creator Aaron Sorkin, and is happy to take his cues from the script.
"It can be dangerous for actors to try to help (with the writing)," Daniels said. "The assumption is we'll fix the script, but it's very difficult. It's the writers job to see the whole picture. I find it a waste of my time to worry about script or story. I need every minute to do Will."
* * *
Steve Levitan, "Modern Family"
There may have been trepidation about adding a fat suit to the curvaceous Sofia Vergara for the fourth season of "Modern Family" (in which her character is pregnant), but the move brought has yielded big laughs for the ABC hit.
"We were so worried that America wouldn't want to see her pregnant and dominate the whole season," said co-creator/exec producer Steve Levitan. "In hindsight, it was not nearly as bad as we thought. There was a lot of comedy to come from it and it turned out well."
That turns out to be true for the show overall, continues to do boffo biz in the ratings and with crix.
"We're really happy with the season and feel good about the episodes. We read in the press early on that we would run out of steam, but the narrative now is that the show has been reinvigorated," he said.
* * *
Marion Cotillard, "Rust and Bone"
Before taking on the role of an orca trainer, Marion Cotillard had to take swimming lessons to make sure her character would look at ease in the water.
"I had to learn to swim better," said Cotillard, who added that her on-screen relationship with co-star Matthias Schoenaerts was not your typical love story.
Both characters are seemingly cold on the outside but have an emotional void to fill.
"Neither one or them knows what they bring, but it's like any two people who open their hearts to each other," she said.
* * *
Helen Hunt, "The Sessions"
Helen Hunt's last entry in the Globes race came in 1998 when she was a double nominee for "As Good as It Gets" and "Mad About You."
"It kind of felt like yesterday and it kind of feels like 100 years ago," she said, adding that she felt lucky to have landed a great role in "Sessions."
"I've never seen anything like this before and jumped at the chance to do this," she said. "What added to that was the chemistry I had with John (Hawkes) which was like chemistry I never had before. It was just implied that we needed to trust one another for the these performances to come together like they did."
* * *
Ang Lee, "Life of Pi"
On the surface, "Life of Pi" is about a boy, a tiger and a boat. But there's really much more going on.
"It's a very powerful and unsettling movie, and the most interesting thing to me is how people react differently to it," he said. "It examines faith and spirituality, and the reaction is dependent on where people stand culturally and spiritually."
As for working with 3D on "Pi," Lee added: "It's not just another tool, but a new cinematic way of seeing things."
* * *
Jessica Chastain, "Zero Dark Thirty"
Jessica Chastain had to sacrifice several jobs for the opportunity to work on "Zero Dark Thirty" but she has no regrets.
"I really wanted to work with Kathryn and didn't know if I would get another chance," Chastain said. "I also wanted the opportunity and the honor to play this part and give this women her credit when she is unable to receive it given that she is an undercover agent," Chastain said. "When I started acting, I loved the films from the '70s that spoke of current of events and I kind of felt a loss of those types of movies. To be presented with a film that creates this great arc and then ends with the question where do we go from here is a such a bigger picture question and to be involved in a movie like that is a chance of a lifetime."
* * *
Steve Buscemi, "Boardwalk Empire"
Nucky Thompson had plenty on his plate during the third season of "Boardwalk Empire." Star Steve Buscemi enjoyed some aspects of the character's journey but missed others.
"Each season Nucky gets darker and it's really interesting to go to these places, but I do miss the fun Nucky used to have as a politician," Buscemi said. "He loved being in the public and helping people."
And as far as defending his Atlantic City turf at all costs against fellow gangsters (Bobby Cannavale) and reigniting the violent nature of the era, Buscemi said Nucky was ready to rise to the challenge.
"Nucky was the county sheriff, so it's not like he's not used to these things," he said. "It's just tiring, and with the Washington stuff going on too. He has a lot of juggling."
* * *
Greg Berlanti, "Political Animals"
For Greg Berlanti, a producer who's used to juggling multiple series at one time, the speed in assembling "Political Animals" was astonishing, even for him.
He finished the script only a few weeks before the six-hour miniseries began shooting, and then a few months later it was bowed on USA Network.
"I think things tend to happen at the speed they're supposed to," he said. "You learn in this day and age to say 'Yes.' We had this unique moment to get this incredible talent on board. We kind of thought we could pull this off."
* * *
Keith Urban, "Act of Valor" (original song)
Keith Urban was already excited to see his wife Nicole Kidman land two nominations but was rendered speechless by the news of his nom for the original song "For You" from "Act of Valor."
"I got with my co-writer when I officially got the job and what we didn't want some gung-ho revenge song," Urban said. "Ultimately it's a song about sacrifice and at the end of the day it had to have that feeling of personal sacrifice and I think it did just that."
* * *
Naomi Watts, "The Impossible"
Re-creating the horrific tsunami scene in "The Impossible" was physically difficult for Naomi Watts, but the finished product made the bumps and bruises worthwhile.
"I'm very grateful for the way we shot it," she said. "When you're in the water tank and reaching for air, it's not fun, but if it was all done by CGI, it wouldn't have been the same."
As for meeting Maria, the woman she plays in the film, the emotional bond continues to run deep.
"As corny as it sounds, I feel forever connected to her. She is one of those extraordinary women who have made an impact on my life. Every time I'm around her, I want to breathe her in and hold on to her."
* * *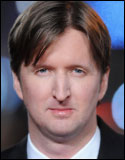 Tom Hooper, "Les Miserables"
For Tom Hooper, it feels like only yesterday that he heard his name announced as a Globes contender for "The King's Speech." Working on his follow-up pic, "Les Miserables" was one of the more intense experiences of his career.
"Making a movie a musical is one of the most intense ventures I've ever taken because an army of people are involved, from the singing teachers to the on-set pianists and then there is also the size of the cast, around 200 to 300 people," Hooper said. "On a morning like this it's easy to focus on the individual but those thousands of people are going to wake up this morning and be just as proud."
* * *
Julian Fellowes, "Downton Abbey"
As America awaits the third season of "Downton Abbey" on PBS Jan. 6, creator Julian Fellowes is relishing the Golden Globes love for the Brit series' sophomore season. Despite the show's win this year for best mini, Fellowes wasn't banking on a repeat mention.
* * *
"Each time (we get nominated), it's a lovely surprise," said Fellowes. "You never want to expect anything, because then you're dead. When we first won the Emmys, the critics knew about us but the public hadn't woken up to it yet."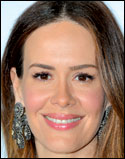 Sarah Paulson, "Game Change"
Sarah Paulson won't ever look at a presidential campaign rally or quickly assembled press conference in the same way after working on "Game Change." Paulson earned a supporting actress nom for her role in Jay Roach's HBO telepic that examined the 2008 race between Barack Obama and John McCain. "Game Change," a big winner at September's Emmys, leads the Globes' TV nom pack with five bids. "I will forever be changed by the political world," Paulson said. "Every headline I read now, I want to know what's really happening."
* * *
Hayden Panettiere, "Nashville"
"Nashville" star Hayden Panettiere never thought she would land a Globe nom, until she awoke at the crack of dawn on Thursday morning to the good news that she and her co-star Connie Britton made the cut.
"I'm in total and utter shock, I'm literally still lying in bed and feel like a kid in a candy store right now," Panettiere said. "I'm so floored by it and I think Connie would agree that the show's creators give us so much to work with that it makes it easy for us to come every day and do our jobs."
* * *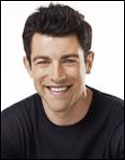 Max Greenfield, "New Girl"
"New Girl" star Max Greenfield didn't expect to land a Globe nomination and he really didn't expect to be in the company to such distinguished thesps as Ed Harris and Mandy Patinkin. He credits the quality of the writing on the Fox sitcom as much as his own performance for securing his nom.
"I'm shocked, I mean I'm nominated with Ed Harris," Greenfield said. "It was only a little while ago I was audtioning for guest star spots. You don't see a lot of good characters on bad TV shows, so me and Zooey (Deschanel) getting nominated is as much recognition to rest of the crew and cast on the show as it is for us."
* * *
Graham Broadbent, "The Best Exotic Marigold Hotel"
Who would have thought a film about British senior citizens would become such a worldwide hit?
"It's really funny. We were just trying to make a good film that can be widely enjoyed," he said. "This is icing on the cake."
And to the pic's cross-generational appeal?
"People said we were playing to the seniors but there's something about the film that's universal," he said. "It's about old people behaving like young people."
* * *
Howard Gordon, "Homeland"
About to wrap up the second season of the hot Showtime drama, exec producer Howard Gordon is still processing how much "Homeland" has made its mark with audiences.
"It is just the perfect storm of talent," Gordon said. "Between the writing, direction and cast, through the post-production, there's a level of care and concern."
And then there's the romance between Claire Danes' CIA agent and Damian Lewis' prisoner-turned-terrorist.
"People are connected to that love story," he said. And will it continue in season three? "You need to see this week's finale."
Consider it done.
* * *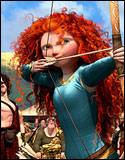 Mark Andrews, "Brave"
"Brave" helmer Mark Andrews knew going in that "Brave" was new territory for a Pixar pic, but he never doubted the outcome.
"We are never trepidatious about the stories, themes and elements that we tackle in our movies," Andrews said. "That is what is so great about working at Pixar is that there is no challenge we are afraid to tackle."
* * *
Dario Marianelli, "Anna Karenina" (original score)
The process for writing the score to "Anna Karenina" was unusual for Dario Marianelli because of the heavy lifting was necessary before a single frame was shot.
"It was technically more difficult than usual, with a lot more choreography involved," he said. "The challenge was to write it before the movie was shot, because there was a lot of dance (that had to match the music). It was liberating from one point of view because you didn't have that visual inspiration and we weren't distracted by camera movements."
* * *
Mychael Danna, "Li of Pi" (original score)
"Life of Pi" composer Mychael Danna spent a year working on the score with helmer Ang Lee — and he spent even more time thinking about it.
"Ang is a director that wants to create a film that is a complete experience," Danna said. "I think that is how it turned out where none of the other elements outshine others. His score is mine, we worked on it together for a full year which is the longest I have ever done that and for four years we talked about it, so it was a very intense experience but obviously it all worked out in the end."
* * *
Paul Epworth, "Skyfall" (original song)
When it came to writing the new Bond song, Paul Epworth was simply hoping that fans wouldn't hate the Adele tune.
"I am just flabbergasted to get involved (with 'Skyfall') in the first place and I am just glad its gone over so well," Epworth said. Adele "has the most wonderful voice and she comes up with the goods and she has a really good sense of when something is great. She really delivered for this song."
* * *
Genndy Tartakovsky, "Hotel Transylvania"
"Hotel Transylvania" helmer Genndy Tartakovsky knows Sony Animation isn't seen as mega player in the animation world, but it's only a matter of time before that perception changes.
"I think it was a bit of a surprise but Sony is always building their stable and we are always shooting for the same goal," he said. "It should only be a matter of time when it is just as expected that Sony Animation gets a nomination as it is Pixar or DreamWorks Animation."
* * *