Two nommed thesps come from 'Carnage,' but all five cause it. Tearing apart a parent conference, a wedding, a marriage and a film shoot, these women generate the music of human chaos.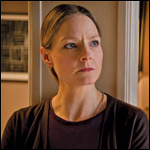 Jodie Foster
"Carnage"
Roman Polanski's adaptation of the Yasmina Reza stage smash "God of Carnage" brings longtime HFPA favorite Foster her seventh nomination, which includes wins for "The Accused" and "The Silence of the Lambs." Yet this is her only appearance in the comedy/musical division since her very first Globe recognition for "Freaky Friday" in 1976; it's a rare opportunity for the sleek, intense star to channel her inner clown. Of the two mothers who meet to hash out a playground altercation between their young sons, Penny Longstreet is the do-gooder prole, putting together a coffee-table book on the Darfur famine while fatuously announcing, "Culture can be such a powerful force for peace. …We have to believe in some possibility of correction." But it turns out Mrs. Longstreet drinks a little, and when the good Scotch comes out, so does her self-righteousness. "We are not all short-tempered sons of bitches!," she exclaims with short-tempered bitchery. This is a turn to savor.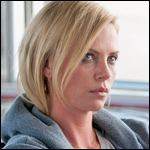 Charlize Theron
"Young Adult"
In one of her earliest films, 1996's "That Thing You Do!," Charlize Theron shone in the small but key role of Tina, our hero's vain, feckless girlfriend who throws him over for her orthodontist. Tina could've been a rough sketch for Jason Reitman and Diablo Cody's "Young Adult," in which failing genre novelist Mavis Gary is no longer young yet far from becoming an adult, as she returns to her Minnesota home town determined to win back her old high school boyfriend (now married with a kid). Mavis is a juggernaut of anxiety and rudeness; filmmaker Sean Durkin, who spun a tale of considerably less comic delusion in "Martha Marcy May Marlene," precisely puts his finger on the appeal of this performance: "It's like watching a train wreck. There's a sick fun in that. You want her to stop, and yet there's excitement in seeing how far she'll go." As usual, Theron resolutely goes as far as the role requires, this time using her beauty to convey the ugliest of souls.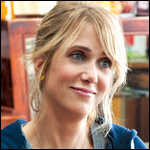 Kristen Wiig
"Bridesmaids"
In the surprise breakthrough hit "Bridesmaids," Kristen Wiig successfully fuses the satiric style she honed through several seasons of "Saturday Night Live" with something even more real and true. Annie Walker is capable of running amuck on a flight to Vegas hopped up on pills and booze, or doggedly offering more and more elaborate toasts at a bridal shower in a desperate attempt to show up a rival (in a nod to her hilariously one-upping Penelope character on "SNL"). Yet Annie — whose small business has collapsed and whose dating life is a shambles — is a real casualty of the recession, whom we care about deeply; the poignancy Wiig nails is what elevates "Bridesmaids" above run-of-the-mill grossout comedies. A generous actress and even more generous co-author (good lines are handed out up and down the cast list), Wiig more than merits the assessment made by her prospective suitor: "There's something about you. There's something about you that sticks."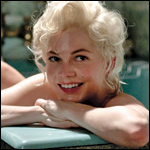 Michelle Williams
"My Week With Marilyn"
On the strength of her previous Golden Globe nominated perfs as spent, sorry wives in "Brokeback Mountain" and "Blue Valentine," Michelle Williams might be the last actress you'd tap to play the world's most famous sex symbol. But that wouldn't reckon on this shape-shifter's remarkable intelligence and powers of observation. Already the recipient of a SAG nom and kudos from Boston and Dallas-Fort Worth crix, Williams' reading of the Monroe legend is canny and well-researched. Crisply she brings out both the coquetry that won men's hearts, and the insecurity that played havoc with her mental health in a subsequent downward spiral to premature death. Williams' estimable work is an artful re-creation rather than a mere impersonation, a distinction illustrated by a comparison of the same little shuffle-kick dance in the original "Prince and the Showgirl" movie and in Simon Curtis' biopic. Marilyn is a great movie star doing a cute routine, but Williams is a great actress commenting on the movie star's appeal. The former can be enjoyed, but the latter is positively to be cherished.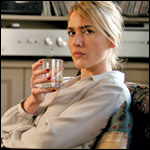 Kate Winslet
"Carnage"
The dual 2008 winner of Globes for "Revolutionary Road" and "The Reader" came into 2011 with five other nominations under her belt, now nabbing two more for highly contrasting portraits of motherhood in "Carnage" and "Mildred Pierce." In the Polanski pic, Nancy Cowan describes herself as "an investment broker," but the only thing we hear about her brokering is this benighted parental get-together that within 80 minutes escalates into armageddon. Having set up the meeting, Nancy works the hardest to keep the emotional temperature low — at least until some questionable pie sets off an attack of nausea, which opens all her floodgates of resentment and damns her husband's constantly ringing cellphone to watery oblivion. Winslet's descent from smart socialite to sloppy sot, executed with her trademarked wry comic ability, picked up a Satellite Award supporting nomination, with all four "Carnage" thesps sharing the ensemble cast designation from the Boston Society of Film Critics.
GOLDEN GLOBES 2012
Tales trump top talents | Globes embrace TV's new, offbeat shows
THE NOMINEES
Drama: Picture | Drama: Actor | Drama: Actress | Comedy: Picture | Comedy: Actor | Comedy: Actress
Animation
The Cecil B. DeMille Award: Morgan Freeman