Restraint is the watchword for the five nominees for actor in a drama, all of whom found vulnerability within characters of sizeable ego.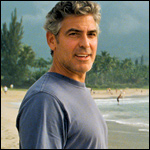 George Clooney
"The Descendants"
Everything George Clooney has done up to this point seems to have prepared him for the complex role of land developer Matt King, he of the soaring vision at work but tunnel vision at home. Discovering his comatose wife's love for another man sends him off on a journey of recognition in the company of his equally troubled daughters. Onscreen in virtually every scene, Clooney taps into the compelling intimacy he displayed in five seasons of "ER," the charisma of the "Ocean's" pictures, the (Globe-nominated) comic timing of "O Brother, Where Art Thou?" and the emotional intensity of his Globe- and Oscar-winning turn in "Syriana." It's hard to imagine another star of his generation successfully taking a character through so many seriocomic hoops, finally to land in a place of forgiveness and acceptance. Already honored by the National Board of Review and Southeastern and D.C.-area critics, and recipient of a SAG nom, it's a performance of many grace notes but nary a false one.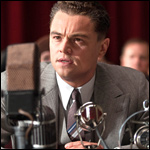 Leonardo DiCaprio
"J. Edgar"
FBI director Hoover is one of those gargantuan real-life roles, like Napoleon or George Washington, which tend to get botched or go unfilmed because there's no one skillful enough to do them justice. Paging (for his eighth Globe nomination and eighth SAG) Leonardo DiCaprio, whose HFPA-honored work on "The Aviator" showed he could inhabit someone of public power and private dysfunction. Expert prosthetic work takes care of the outward shell, but the intricate inner life is something only a consummate actor could manage; and while DiCaprio handles the blowhard pronouncements with aplomb, what you really remember are the little private things: the polite "All righty" when he's told he may go in to see the president or his stammering confusion when Ginger Rogers' mom asks him to dance. Cowed by his own gorgon mother, confusedly smitten with the glamorous Clyde Tolson, DiCaprio's Hoover brushes away decades of myth to reveal, in full, the human being within the fiend.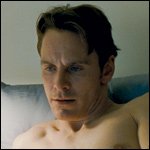 Michael Fassbender
"Shame"
This rising star's brooding presence graced four prominent 2011 releases. Yet, Carl Jung in "A Dangerous Mind," Magneto in the "X-Men" prequel and Rochester in "Jane Eyre" were lightweights compared to "Shame"'s expose of contemporary sexual anomie, which copped the British Independent Film Award and prizes from Venice fest and L.A. film critics. Serious and effortlessly charismatic, Fassbender seems ideal to portray a metrosexual professional who vainly seeks satisfaction for his insatiable erotic appetites. In charting Brandon's battles with his demons, the thesp seems to have understood it's the politics of sex, not the mechanics, that makes screen lovemaking interesting. And when the relationships are as fleeting, savage or damaged as they are in "Shame," we experience a unique fascination in seeing how they play out. Fassbender is famously naked through much of the movie, but it's his emotional nakedness that makes the truly indelible impression.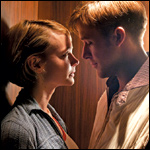 Ryan Gosling
"Drive"
Eyebrows were raised when neither of this soulful dreamboat's two Globe nominations went to his hippest, most European-tinged 2011 creation. The nameless existential stuntman of "Drive" has already netted him a Satellite Award, a nomination for the Independent Spirit Award and recognition from the Broadcast Film Critics Assn. and London Film Critics Circle. But having previously nominated Gosling for quirky indies "Lars and the Real Girl" and "Blue Valentine," the HFPA evidently wants to encourage him toward a more mainstream brand of movie stardom by singling out his work in a sexy romantic comedy (details below) and in George Clooney's slick political thriller. So deftly does Gosling's campaign operative in "Ides" walk the fine line between political idealism and personal ambition, it's a genuine shocker to both himself and us when the line gets fatally crossed. This young man has only begun to show us the extent of his range.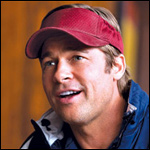 Brad Pitt
"Moneyball"
How do you get audiences to care — deeply — about whether statistics or baseball instincts will help a real-life Major League team to win? How can you beg sympathy for a well-heeled general manager whose woes are, as he himself deems them, "uptown problems" far different from ours? Easy: You cast Brad Pitt as Billy Beane of the Oakland A's and hand him a screenplay more concerned with redeeming a washed-up ballplayer's life purpose than with accounting the final won/loss totals or payroll. Pitt pulls off something very sly here: When he's with co-workers or the public, he's loose and upbeat, his easy smile radiating empathy and confidence. But in the numerous opportunities helmer Bennett Miller offers for alone time, the actor eloquently reveals Billy's insecurities and pain without a word being spoken, raising the stakes as high as in the tautest melodrama. This is really mature work, from a thesp who never stops surprising.
GOLDEN GLOBES 2012
Tales trump top talents | Globes embrace TV's new, offbeat shows
THE NOMINEES
Drama: Picture | Drama: Actor | Drama: Actress | Comedy: Picture | Comedy: Actor | Comedy: Actress
Animation
The Cecil B. DeMille Award: Morgan Freeman