More women directors than ever are in the foreign-lingo Oscar fray, improving the odds the prize could go home with a woman for the fourth time.
Femme helmers are responsible for 11 of the 71 pics vying for the next foreign-language film Oscar, a record high.
While the 2011 distaff contenders included renowned vets such as Agnieszka Holland and Ann Hui, the 2012 lineup reps seven debuts and four sophomore features. With the exception of Armenia's Natalya Belyauskene ("If Only Everyone"), all are credited as writer-directors.
This new generation of helmers may have shorter filmographies, but its members are no strangers to critical kudos and solid box office, thanks to high artistic and technical values and strong subject matter. Among the hard-hitting topics they explore: war, social injustice, refugees and the exploitation of women.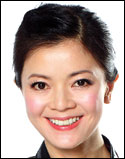 ALREADY FAMOUS
Michelle Chong, Singapore
A trials-and-tribulations-of-showbiz comedy about a young woman from Malaysia who heads to Singapore to fulfill her dream of becoming a television star.
Bona Fides: Local blockbuster, chosen as opening night pic for the Taiwan Film Festival.
Of Interest: TV star Michelle Chong wrote, produced, directed and stars.
THE BAD INTENTIONS
Rosario Garcia-Montero, Peru
In 1982 Peru, a sheltered young girl with a morbid imagination acts out her anxiety over the impending birth of a baby brother.
Bona Fides: Filmmaker Magazine named writer-director Garcia-Montero one of the 25 New Faces of Independent Film.
Of Interest: The film's heroine spends much of her time in an imaginary world populated by heroes from the Wars of Independence of the early 19th century.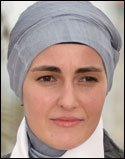 CHILDREN OF SARAJEVO
Aida Begic, Bosnia and Herzegovina
A broken family serves as a metaphor for a war-damaged society in this potent drama.
Bona Fides: Special Commendation, Un Certain Regard, Cannes Film Festival; lead actress, Sarajevo Film Festival.
Of Interest: Begic's first feature "Snow" was a foreign-language Oscar submission in 2009.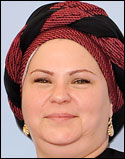 FILL THE VOID
Rama Burshtein, Israel
An 18-year-old in Tel Aviv's Hasidic community must choose between her heart's desire and familial duty in a drama that makes the conventions of the marriage plot feel brand new.
Bona Fides: Actress winner, Venice Film Festival; Israeli Ophirs for director, actress and script, as well as film of the year.
Of Interest: Born to a secular family in New York, helmer Burshtein adopted the strict Hassidic codes governing life and worship shortly after she graduated from Sam Spiegel Film School in 1994. She honed her filmmaking skills by writing, directing and producing films for the Orthodox community, some of them for women only. "Everyone has their own interpretation of how we live, and none of us have really shared our story from within. And I felt that it's needed," Burshtein says.
IF ONLY EVERYONE
Natalya Belyauskene, Armenia
A looking back at the Karabakh war that traces the efforts of two people on a mission to plant a tree as a symbol of life, not just a token of memory for the departed.
Bona Fides: Armenian Fiction Film, Ecumenical Jury Award, Yerevan Film Festival.
Of Interest: The pic is a postscript to a historical event that occurred in the early 1990s, but the conflict is still ongoing.
KEEP SMILING
Rusudan Chkonia, Georgia
A melodrama in which 10 disparate femmes, most of them in dire financial straits, compete in a beauty contest for moms to win a substantial prize.
Bona Fides: Producer-writer-director Chkonia was invited to Berlin's Talent Campus and the Residence at Cannes' Cinefondation.
Of Interest: This indictment of reality-TV culture explores a side of war-torn, contempo Georgia not often seen offshore.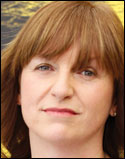 LORE
Cate Shortland, Australia
Stranded with her four younger siblings after her Nazi parents are arrested, the privileged teen daughter of a high-ranking SS officer leads the remains of her family across war-torn Germany in 1945.
Bona Fides: Audience Award, Locarno Film Festival
Of Interest: Even though Oz director Cate Shortland speaks virtually no German, she insisted on shooting in that language to ensure "a level of truth." It is rare for Australia to have a foreign-lingo entry, but a change in the Academy rules specifying that movies no longer need to be in an official language of the submitting country smoothed the way for "Lore."
MADE IN ASH
Iveta Grofova
A raw look at a Slovak Romany girl's sad trajectory from textile factory novice to sex worker.
Bona Fides: Opened the East of the West competition at the Karlovy Vary Film Festival, director prize, Tofifest Festival.
Of Interest: Formerly a documaker, Grofova here employs non-pro thesps in authentic settings.
OUR HOMELAND
Yang Yonghi, Japan
An ethnic Korean Japanese man, among the estimated 90,000 people sent by their families to North Korea during a wave of repatriations from the late 1950s to the 1970s, is briefly united with his family in Tokyo 20 years later.
Bona Fides: Cicae Award, Berlin Film Festival
Of Interest: Yang is a South Korean citizen born in Japan who grew up identifying North Korea her fatherland. Her documentaries, "Dear Pyongyang" (2005) and "Sona, the Other Myself" (2009) explore the same subject as her feature, which is based on the fate of her three older brothers.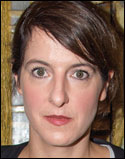 SISTER
Ursula Meier, Switzerland
A poor boy from the valley steals ski gear from the rich at mountaintop resorts.
Bona Fides: Special Award, Berlin Film Festival
Of Interest: After her first feature, "Home," about a family who lived alongside the highway, with action that moved along a horizontal plane, writer-director Meier wanted to direct a film built around the vertical movement between those below and those above.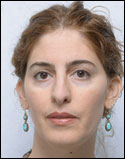 WHEN I SAW YOU
Annemarie Jacir, Palestinian Territories
Dramedy about a wistful Palestinian lad's adventures in the wake of the Six Day War.
Bona Fides: Arab director award winner, Dubai Film Festival
Of Interest:
After she completed her first feature "Salt of This Sea (2008)," Israeli authorities denied Palestinian helmer Jacir entry to the West Bank. She says, "Since I have not been able to return to Ramallah, my understanding of exile and of being torn from one's home has taken on greater dimensions and deeper meanings. This is how 'When I Saw You' was born. The striking visual awareness of being so close to home and yet it being an impossible dream. The reality of seeing what you want but being unable to reach it."
Awards Season Focus: Foreign Language
Femmes direct their own fates | Mad dash to make a short list | Foreign Oscar dossier