The competish was so fierce they had to nominate an even half dozen.
"War Horse"
Touchstone Pictures
Nine months after wrapping "The Adventures of Tintin" in March 2009, Steven Spielberg was itching to get back behind the camera. With several projects in the DreamWorks fold vying for his attention including the dystopian sci-fi tale "Robopocalypse" and a George Gershwin biopic, Spielberg instead opted for a title on nobody's radar: the World War I epic "War Horse." The project coalesced quickly after Spielberg's longtime producer Kathleen Kennedy saw a stage version of Michael Morpurgo's novel in London and recommended it to the helmer, who immediately optioned the material. "War Horse" was a natural fit for Kennedy and Spielberg, whose teen daughters are frequent equestrian buddies. Still, the no-name cast — which includes newcomers Jeremy Irvine, Celine Buckens and a stable-full of stallions — proved to be somewhat of a departure for Spielberg, who regularly works with the biggest names in Hollywood.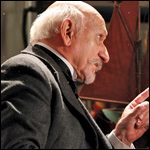 "Hugo"
Paramount Pictures
Martin Scorsese has brought some of the most savage, tortured psyches to the bigscreen. Understandably, skepticism reigned when the helmer signed on to tackle his first-ever children's film — in 3-D, no less. The project, based on Brian Selznick's children's book "The Invention of Hugo Cabret," seemed better suited for kiddie pic authorities like "Ice Age" helmer Chris Wedge, who was originally attached to direct. But "Hugo" offered Scorsese an opportunity to go back to the birth of cinema, a storyline that dovetails with the helmer's philanthropic work in film preservation. The pic, which centers on a 12-year-old orphan living in a Parisian train station, reunited Scorsese with his "Aviator" scribe John Logan and his "Departed" producer Graham King, who financed the pic. Ironically, the 45-year-old Selznick contributed to the film's old cinema pedigree. The author of the 533-page tome is a first cousin, twice removed, of David O. Selznick.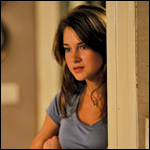 "The Descendants"
Fox Searchlight Pictures
For nearly six years, Alexander Payne poured his energies into the development of the effects-laden epic "Downsizing." But with the technology still lagging far behind his vision, Payne's Ad Hominem partner Jim Burke advised the director to reconsider a project in the Ad Hominem's coffers, the family drama "The Descendants." Once Payne turned his gaze toward Kaui Hart Hemmings' debut novel, he approached George Clooney, who was waiting for his idling directing vehicle "The Ides of March" to accelerate. He signed on immediately, and Payne's Hawaii drama began shooting within months.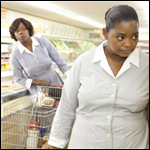 "The Help"
Walt Disney Pictures
Kathryn Stockett's "The Help" had lodged 47 weeks on the New York Times bestseller list when DreamWorks nabbed film rights in 2010. So, it came as no shock that the bigscreen adaptation found an audience. What did surprise was the black-or-white response it elicited (Oprah flipped for it. Theatergoers couldn't get enough, driving the film's $203 million box-office cume.) Nevertheless, the Tate Taylor-helmed film, which was backed by socially conscious financier Participant Media as well as Image Nation Abu Dhabi, continues to pick up awards-season momentum long after its August bow thanks to strong acting performances by Viola Davis, Octavia Spencer and 2011's most ubiquitous thesp Jessica Chastain.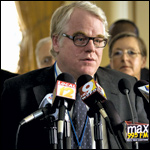 "The Ides of March"
Columbia Pictures
Leave it to the politically active George Clooney to bring Beau Willimon's play "Farragut North" to the bigscreen by directing, producing, co-writing and featuring in the adaptation. But the outspoken Obama supporter was careful not to make a blue-state movie. He maintains that the film is agenda-free, with a first act likely to appeal to Democrats and a third act sure to please Republicans. Though Clooney offered star power and a non-polarizing narrative, no studios bit in 2009 when the multihyphenate and Smokehouse partner Grant Heslov first shopped "Ides." It took another year before Sony threw its weight behind Candidate Clooney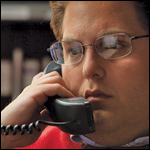 "Moneyball"
Columbia Pictures
The 162-game Major League Baseball season is said to be a marathon, not a sprint. That adage also holds true for "Moneyball" the movie, which first began percolating at Sony in 2004. Several directors took the project's reins, including Steven Soderbergh, who was set to lense in 2009 when Amy Pascal pulled the plug just days before production was to begin. Eventually, the studio regrouped and went with Bennett Miller. Still, the project continued to face peculiar hurdles. Real-life Oakland A's exec Paul DePodesta balked at his name being used in the film, so Jonah Hill's character was rechristened Peter Brand.
GOLDEN GLOBES 2012
Tales trump top talents | Globes embrace TV's new, offbeat shows
THE NOMINEES
Drama: Picture | Drama: Actor | Drama: Actress | Comedy: Picture | Comedy: Actor | Comedy: Actress
Animation
The Cecil B. DeMille Award: Morgan Freeman