The dramas have stronger competish from the comedies than at any time in recent memory. But where are the musicals?
"50/50"
Summit Entertainment
Bringing a cancer comedy to the bigscreen presented a daunting task. But when leading man James McAvoy dropped out days into the film's February 2010 shoot, "50/50's" chances for survival were more like 20/80. Director Jonathan Levine and producers Seth Rogen and Evan Goldberg scrambled to find a replacement and salvage the semi-autobiographical tale of writer Will Reiser's battle with cancer. Enter Joseph Gordon-Levitt, who took on the role of the twentysomething facing uncertain odds. The project, originally titled "I'm With Cancer," draws loosely from Reiser's days as an associate producer on "Da Ali G Show," when he worked alongside writers Rogen and Goldberg. As Reiser's physical appearance deteriorated, Rogen and Goldberg chalked it up to the show's grueling schedule. Months later, Reiser revealed his cancer diagnosis to his friends, who urged the scribe to put the experience to paper. It took Reiser another nine months before he began writing the film's screenplay.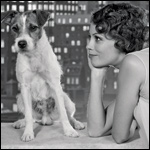 "The Artist"
Weinstein Company
More than seven decades had passed since the last black-and-white silent film hit the bigscreen. But that fact did nothing to dissuade writer-director Michel Hazanavicius from bringing the two forms back to the theater. The French helmer best known for the "OSS" spy spoofs took his audacious but still vague silent-film pitch to producer Thomas Langmann, who embraced the opportunity to team with Hazanavicius on the unlikely project. Hazanavicius settled on a story about a silent-era star stubbornly dismissive of the coming talkie invasion, and began writing a screenplay with his go-to leading man, Jean Dujardin, and wife, Berenice Bejo, in mind. But in October 2010, with the 35-day shoot just days away, the film's prospects suddenly looked bleak as Langmann managed to raise only half of the film's €15.5 million ($19.7 million) budget. But the producer of such films as the "Asterix" franchise made up the difference with his own coin, confident that Hazanavicius' ode to early cinema would find an audience well beyond the Gallic borders.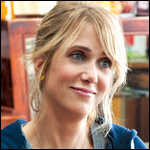 "Bridesmaids"
Universal Pictures
Like a long unopened wedding gift that turns out to be an indispensible household treasure, Kristen Wiig and Annie Mumolo's "Maid of Honor" pitch sat collecting dust after first making the rounds in 2006. In fact, director Paul Feig sparked to the project after reading an early draft a year later and doing a table read with Wiig. But the marketplace was flooded with wedding-themed comedies, including a similarly titled Patrick Dempsey starrer "Made of Honor" that was in production at Sony, and Universal decided to take a breather on the Judd Apatow-produced material. Even after greenlighting the film in 2010, the studio refused to divulge the untitled pic's logline or concede that it had anything to do with bridesmaids or the pratfalls of tying the knot. "When you say it's a movie about a wedding, people's eyes just glaze over because of that feeling, 'Oh it's another one of those movies,' " says Feig.
"Midnight in Paris"
Sony Pictures Classics
After shooting a single scene for "Everyone Says I Love You" in Paris, Woody Allen vowed to return. It took 15 years for the director to realize that vision with "Midnight in Paris," which has become the biggest box office hit of his career with a $145 million worldwide haul. The film that offered every high-brow hijinks a sophisticated viewer could wish for — from Gertrude Stein and Salvador Dali sightings to Sorbonne shout-outs — still managed to attract robust auds in red states where freedom fries replaced French fries not long ago, leaving Sony Pictures Classics execs scratching their heads amusedly. Even more enthusiastic was the critical response to Allen's valentine to the City of Light, with the nostalgic romp awakening the warm and fuzzy side of even the most jaded critics such as the New Yorker's David Denby and the Wall Street Journal's Joe Morgenstern, who called the comedy beguiling and bedazzling.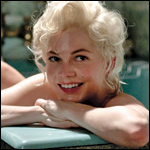 "My Week with Marilyn"
Weinstein Company
Director Simon Curtis and producer David Parfitt never really cast a net to find their Marilyn Monroe. Michelle Williams was the only thesp they would consider to play the legendary blonde. Fortunately for the pair, Williams agreed to tackle the titular role, even eschewing lip-synching and body doubles for the film's song-and-dance numbers. The detail-oriented Curtis meshed well with the "Blue Valentine" star, who meticulously prepared for the part — a far cry from Monroe's own improvisational style that so angered Laurence Olivier during the filming of "The Prince and the Showgirl," which the film depicts. The pursuit of authenticity brought the filmmakers to London's Pinewood Studios, where "Prince and the Showgirl" lensed some 54 years earlier, as well as Parkside House, the very dwelling that Monroe and then-husband Arthur Miller occupied during the film's production. In fact, Curtis shot a pivotal scene at Parkside where Monroe likely sat snooping into her playwright husband's notebook
GOLDEN GLOBES 2012
Tales trump top talents | Globes embrace TV's new, offbeat shows
THE NOMINEES
Drama: Picture | Drama: Actor | Drama: Actress | Comedy: Picture | Comedy: Actor | Comedy: Actress
Animation
The Cecil B. DeMille Award: Morgan Freeman