A foreign tongue hasn't stopped international actors from turning heads in these roles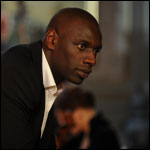 Omar Sy
'The Intouchables'
Sy leaps off the screen as Driss, a street-smart caretaker for a wealthy Parisian paralyzed in a paragliding accident. Charismatic French thesp deploys his incandescent smile to great affect in the movie, conveying his character's great delight experiencing creature comforts for the first time and concern for his widowed boss's well being. He also ably conveys the darker side of Driss' impoverished circumstances.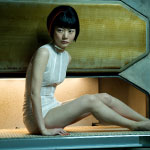 Doona Bae
'Cloud Atlas'
Bae, a star in South Korea, crosses racial barriers in the meditative sci-fi movie from Andy and Lana Wachowski and Tom Tykwer, playing a Mexican woman and Caucasian in addition to a genetically engineered fabricant. The latter breaks out of captivity to become a guiding spirit for subsequent generations; her message of interconnectivity reverberates through the film's many threads.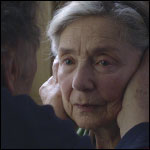 Emmanuelle Riva
'Amour'
Riva plays the heartbreaking role of Anne, a Parisian music teacher who suffers a stroke, with great grace in Michael Haneke's film. When "Amour" begins, she and Georges (Jean-Louis Trintignant) are aging but still able bodied. The stroke changes everything for the octogenarians; Riva grows increasingly blank as her character's condition worsens while Trintignant's Georges copes the best he can.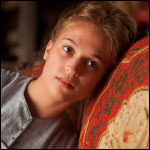 Alicia Vikander
'A Royal Affair'and 'Anna Karenina'
Swedish beauty has memorable roles in two contenders this awards season. In "A Royal Affair," a Danish drama set during the Enlightenment, she plays a young queen who embarks on a dangerous liaison with her husband's physician (Mads Mikkelson). The couple works in cahoots with her insane husband to institute reform, while trying to hide their affair from him. Vikander also plays Kitty, a young woman enamored of Count Vronsky in Joe Wright's adaptation of "Anna Karenina." Over the course of the movie, Kitty becomes a more sympathetic character, learning to appreciate Levin, an earnest landowner.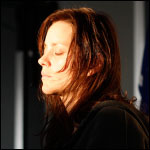 Marion Cotillard
'Rust and Bone'
Cotillard has already won an Oscar for her work in "La Vie en rose." In "Rust and Bone," she plays a stuck-up orca trainer who loses her legs in an accident. Despondent, Cotillard's Stephanie turns to Schoenaerts' Alain for comfort. He teaches her to be self-reliant; she teaches him how to truly care for someone else and helps with his fighting career.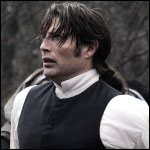 Mads Mikkelson
'A Royal Affair'
Danish actor, a memorable villain in "Casino Royale," plays a German doctor to an insane king in "A Royal Affair." The doctor, a believer in the views of the Enlightenment, wins the heart of the young queen (Alicia Vikander) when he lends her books by Rousseau. Together, they set about reforming the country, underestimating the will of the court to block them in this Danish film.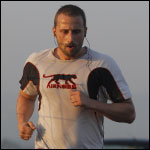 Matthias Schoenaerts
'Rust and Bone'
Schoenaerts portraysAlain, a man used to getting by on his instincts, with animal cunning in Jacques Audiard's "Rust and Bone." First seen scrounging for food on a train with his young son, he teaches Marion Cotillard's Stephanie how to cope after losing her legs. The brawler, in turn, learns how to rely on another person.
Golden Globes Update 2013
Broadcast nets have their eyes on lost prizes | Married life, for better and worse | Characters shine while serving the needs of others | All the world's their stage