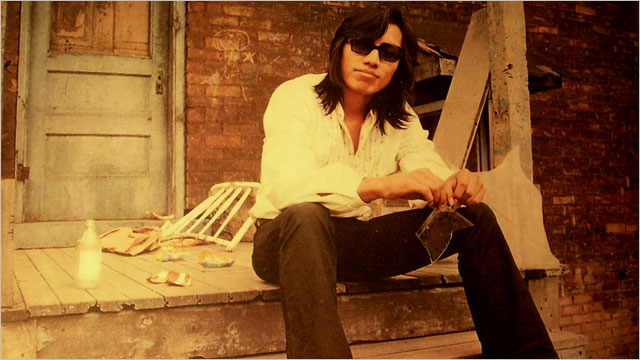 A year in documentaries that featured numerous worthwhile Oscar candidates — and no small about of concern over the process of sifting through them — has yielded 15 nonfiction films on the shortlist for the genre's next Academy Award.
Alison Klayman-directed "Ai Weiwei: Never Sorry," Lee Hirsch's "Bully," Jeff Orlowski's "Chasing Ice," Heidi Ewing and Rachel Grady's "Detropia" and Rory Kennedy's "Ethel" were among the shortlisted docs announced Monday by the Academy of Motion Picture Arts & Sciences.
"I was just on an airplane — I just got off and got a call and I was very excited," Kennedy told Variety. "It's just an honor anytime to get shortlisted by the Academy — it's a huge honor. Obviously, there are so many extraordinary documentaries out there."
Also making the category's semifinals, in advance of the Jan. 10 Oscar nominations, were Emad Burnat and Guy Davidi's "5 Broken Cameras," Dror Moreh's "The Gatekeepers," Eugene Jarecki's "The House I Live In," David France's "How To Survive a Plague" and Bart Layton's "The Imposter."
Rounding out the shortlist were Kirby Dick's "The Invisible War," Alex Gibney's "Mea Maxima Culpa: Silence in the House of God," Malik Bendjelloul's "Searching for Sugar Man," (above) Mojtaba Mirtahmasb and Jafar Panahi's "This Is Not a Film" and Peter Nicks' "The Waiting Room."
"We've been working on this project a long time, since 2007," said Nicks, who added that 20 festivals rejected "Waiting Room" before it started to gain some momentum at the mid-tier level. "The project kind of began with this digital storytelling approach, going into the waiting room and talking to people. The whole political conversation about health care reform (has been) really loud, really noisy, and the folks in the waiting room didn't have a seat at the table.
"I can't tell you how many times we walked up to people and told them what we were doing, and they'd say, 'My story doesn't matter — why does anybody care about my story?' This recognition is really special to me; it's a validation that their story does matter."
This year's process, which involved narrowing a record 126 official submissions to the 15 semifinalists, came with controversy over rules changes that solved some problems while creating others.
Most notably, instead of using committees, each person in the 160-member documentary branch weighed in on the selections, a method that was theoretically more fair and more likely to keep worthy selections from being ignored, but inevitably tested voters' abilities to see every project in consideration.
Academy governor Michael Moore, who helped instigate the changes, later expressed public regret over the mountain of entries. The Academy later revealed that each branch member was assigned 10 movies that they were to guarantee watching, to make sure every film project had some audience.
"I think it's not a perfect system, but it does kind of lend itself to more voices in the fray to vote on more films," Kennedy said. "I think most people recognized they couldn't watch all of the films. … Ultimately, it's more important to have more voices to vote for all of the films, so I think in that sense the process succeeded.
"I think it needs to be tweaked, frankly, but I think the idea is to make it more democratic and more open. And I think that's the direction it's heading in I think is good."
On Twitter following the announcement, Moore called today's shortlisted docs "a strong and incredible group of films."
Still, several noteworthy works didn't achieve shortlist status, including "The Central Park Five" from Ken Burns, Sarah Burns and David McMahon, which was honored earlier in the day with the New York Film Critics Circle prize for top doc.
Also omitted were "Head Games" from Steve James (whose ongoing lack of success within the Academy has helped trigger rules changes more than once), "West of Memphis" from Amy Berg, "Samsara" from Ron Fricke and "The Queen of Versailles" from Lauren Greenfield.
"It's an interesting field this year," Kennedy said. "There's not a 'March of the Penguins'-type film that really succeeded in such a huge way (at the box office). There are really extraordinary films … and I'm excited to support the other films as well and other filmmakers."