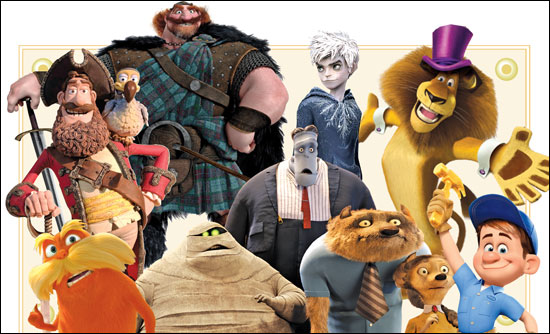 Last year, the Academy's animation branch sent a message to Hollywood: Just because an animated blockbuster sells millions of tickets and demonstrates cutting-edge technical innovations does not mean it represents the kind of achievement the group wants to award.
By giving two of its five nominations to small, foreign-made, hand-drawn toons — "Chico & Rita" and "A Cat in Paris" — the org appeared to be taking a stand against the sort of computer-animated pics that have become the industry's bread and butter. Although CG "Rango" ultimately took the prize, American toon studios are starting to get nervous again, now that GKids (the indie distrib that released "Chico" and "Cat") plans to Oscar-qualify four more titles this year — three of which are traditional hand-drawn entries.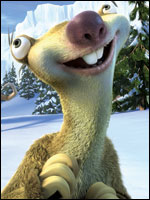 "Let's face it, a lot of the older members have a real hunger for what they consider to be art in animation," says Bill Kroyer, a governor on the Academy short films and feature animation branch. "Anything hand-drawn and hand-painted immediately has an impressionistic, very unpredictable quality to it that makes it very difficult to come up with a computer film to which audiences will respond in the same visceral way."
That's not to say that the branch members are all a bunch of Luddites opposed to impressive technical leaps in animation, despite the fact they snubbed Steven Spielberg's motion-capture "The Adventures of Tintin" last year. "We're the guys who make films that are 100% technology," Kroyer says. "I look at 'Avatar' as one of our kind of films. Even though James Cameron didn't submit, it would technically have been admitted, since keyframe animation was involved in every single frame of the simulated action."
Further blurring between performance capture and traditional character animation can be found in such "live-action" projects as Peter Jackson's "The Hobbit." Referring to the role mo-cap played in the production, visual-effects supervisor Joe Leterri says, "These guys just use it everywhere. The animators, if they're assigned to a shot and they have to go in and animate a character, they'll put on a (performance capture) suit and just do it themselves. In the old days, you'd set up a video camera, you'd film yourself as reference and you'd go in and try to match it all. It's really interesting how the technology has fully integrated now with animation."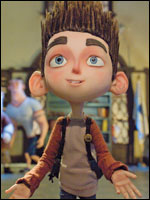 The Academy's toon branch is spared the debate of whether to award such work in the animated feature category this year, since the 2012 crop of submissions features no mo-cap pics. It does, however, include a startlingly high number of stop-motion films — Tim Burton's "Frankenweenie," Laika's "ParaNorman" and Aardman-made "Pirates!" — which have an incredible track record of being rewarded by the branch (the impression being that the hand-puppeted frame-by-frame approach is considered even more artistic than hand-drawn toons by the pros).
With the last-minute addition of several foreign-made contenders (including "Delhi Safari" and "Hey Krishna," which each claim to be India's first stereoscopic computer-animated feature) pushing the total number of submissions to a record-setting 21. Enough toons opened in 2012 to support a full five-pic race, which gives everyone hope for that roughly 1-in-4 shot at a nom.
In a year without a clear frontrunner, that leaves a sizable pool of high-performing CG contenders from nearly every studio fighting for recognition against the perceived biases of the branch. Illumination mixed eco-awareness and pop appeal with "Dr. Seuss' The Lorax"; Blue Sky did incredible business with "Ice Age: Continental Drift"; Pixar pleased fans by delivering a strong female heroine in its first fairy tale, "Brave"; Sony had a monster hit with "Hotel Transylvania"; DreamWorks unfurled a franchise in "Rise of the Guardians"; and Disney's videogame-set "Wreck-It Ralph" is playing like gangbusters.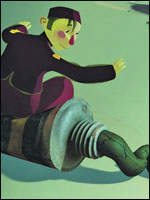 The latter — a late-season favorite from a studio that may finally have found its footing — could face some unexpected competition from "The Painting," an award-winning French toon submitted by GKids. Just as "Ralph" imagines a world in which unfulfilled 8-bit characters venture beyond their respective arcade games, "The Painting" brings an unfinished painting to life, as figures abandoned by the artist undergo a courageous quest to improve their social standing.
GKids founder Eric Beckman acquired the pic with an eye toward its Oscar chances: "Before we launched GKids, we said we were going to handle Oscar-caliber animation, and the response from the Academy has been great. I don't want to pick up a film that I would be embarrassed to run for best animated feature."
While CG dominates among bigscreen features, the 56 animated shorts represent "unbelievable quality and unbelievable variety," according to Kroyer. "Everybody thinks CG is going to take over. Not in short films. We have every medium you could think of, and the quality level is remarkable."
TOONS IN CONTENTION
The following 21 films vie for the five slots in Oscar's animated feature race:
"Adventures in Zambezia"
(Triggerfish Studios)
Director: Wayne Thornley
"Brave"
(Disney/Pixar)
Directors: Mark Andrews, Brenda Chapman
"Delhi Safari"
(Applied Art/Krayon)
Director: Nikhil Advani
"Dr. Seuss' The Lorax"
(Universal/Illumination)
Director: Chris Renaud
"Frankenweenie"
(Disney)
Director: Tim Burton
"From Up on Poppy Hill"
(GKids/Studio Ghibli)
Director: Goro Miyazaki
"Hey Krishna"
(Reliance)
Director: Genndy Tartakovsky
"Hotel Transylvania"
(Sony Pictures Animation)
Director: Genndy Tartakovsky
"Ice Age: Continental Drift"
(Fox/Blue Sky)
Directors: Steve Martino, Mike Thurmeier
"A Liar's Autobiography: The Untrue Story of Monty Python's Graham Chapman"
(Brainstorm/Epix)
Directors: Bill Jones, Jeff Simpson, Ben Timlett
"Madagascar 3: Europe's Most Wanted"
(DreamWorks Animation)
Directors: Eric Darnell, Tom McGrath, Conrad Vernon
"The Mystical Laws"
(DreamWorks Animation)
Director: Isamu Imakake
"The Painting"
(GKids/Blue Spirit/Be-Films)
Director: Jean-Francois Laguionie
"ParaNorman"
(Focus/Laika)
Directors: Chris Butler, Sam Fell
"The Pirates! Band of Misfits"
(Sony Pictures Animation/Aardman)
Director: Peter Lord
"The Rabbi's Cat"
(GKids/Autochenille)
Directors: Antoine Delesvaux, Joann Sfar
"Rise of the Guardians"
(DreamWorks Animation)
Director: Peter Ramsay
"Secret of the Wings"
(DisneyToon Studios)

Directors: Bobs Gannaway, Peggy Holmes
"Walter & Tandoori's Christmas"
(Image)
Director: Sylvain Viau
"Wreck-It Ralph"
(Walt Disney Animation Studios)
Director: Rich Moore
"Zarafa"
(GKids/Prima Linea)

Director: Remy Bezancon