The Hollywood IT Summit, produced by Media and Entertainment Supply Alliance (MESA) and Variety, was a sell-out event last year on its inaugural outing. It returns today for a soph edition to the George Elkins Auditorium at the Malibu Campus of Pepperdine U. from 9 a.m. to 5:30 p.m., with cocktails to follow.
Organized by the Hollywood IT Society (HITS) and an advisory board of CIOs from major Hollywood studios, the summit features multiple tracks and breakout sessions. Major areas of focus include studio case studies (best practices), digital distribution models and analysis, connectivity and real-time decision-making, big data, self-service business discovery and exploration of innovative technologies driving business transformation.
Variety interviewed three of the participants:
Devendra Mishra
Adjunct professor, decision sciences and marketing, Graziadio School of Business and Management, Pepperdine U.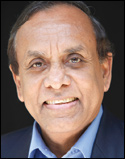 How is information technology changing the entertainment business?
"IT has been instrumental in changing the business in many ways. Here are seven of them:
1. By capturing the big data of social media networking and enabling near-real-time decision-making.
2. Analyzing social media networking and big data to influence purchases of products and services for an enhanced entertainment experience.
3. Establishing standards for unique product and service identification and for metadata to be used by the trading partners of the ecosystem.
4. Ensuring security and privacy in the network.
5. Developing consumer-centric content for the Web.
6. Establishing B2B networks among the growing number of supply-chain partners in the digital world.
7. Building data warehouses to support the infrastructure needs of the transformational initiatives."
What are some current efforts by studio executives to transform the industry?
"The digital world has brought the consumer closer to the studio where the Internet has become a ubiquitous channel of distribution. While a Web presence provides product information, its interactivity yields an unprecedented opportunity to build a relationship with the customer. The studios are transforming their businesses across the supply chain of the industry in diverse ways. By integrating customer data from all platforms of emails, social media, Web analytics, display networks and publishers, billing systems, and search engines, marketing executives are able to better manage global advertising programs for films and subsequently for TV and home entertainment by optimizing media placement for short-term awareness and sentiment."
Josh C. Kline
Head of online service, Final Draft (formerly: strategic business development, Deluxe Digital Distribution)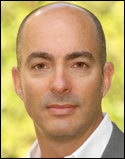 How have advances in IT impacted the workflow of entertainment production?
"In media production and post-production, the shift to file-based workflows and digital media has blurred the lines between the skill sets required to work in the field. What used to be the domain of a studio's head of post-production now often tucks under the CIO's purview. In distribution, the assets created used to be analog, then digital, tape. Now we utilize any number of digital 'packages' that are crammed full of relevant information that can be accessed at multiple points along the supply chain. Ten years ago, when I worked at Sample Digital and we brought the Digital Dailies system to market, none of the creative executives to whom we pitched believed we could play back full-screen, full-motion video on their computer screens, let alone distribute it securely over the Internet. Now people take these things for granted."
Linda Livingstone
Dean and professor of management, Graziadio School of Business and Management, Pepperdine U.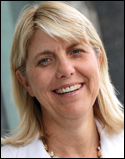 What are the uses of cloud computing in entertainment production?
"Many entertainment companies have recently produced films that require a lot of computing capacity for designing films and have taken advantage of cloud-computing technologies to gain temporary access to additional computing power. Often the technology demand is only temporary during the development phases of the film."
What kinds of companies can take advantage of cloud computing?
"Entertainment companies that have established a mature IT architecture and infrastructure are best able to avail themselves of the new opportunities presenting themselves in the business landscape. In Pepperdine's MBA programs, we teach that cloud-based computing, portal technologies and social networking capabilities are only a few examples of technologies that can help entertainment companies become more innovative."
How can film marketers use IT?
"Companies are accessing and mining the data from social networking sites — Twitter, Facebook, blogs, Yelp and so on — to conduct real-time data analytics on their products and services so that they can adjust their marketing and product strategies immediately. The data is virtually free because customers offer it up on the Web for free."
HIGHLIGHTS
9:15 A.M.
Keynote: Business Transformation in the Digital World — Darcy Antonellis, Warner Bros.
9:45 A.M.
Challenges for Evolution and Growth — Steve Andujar, Sony Pictures; John Herbert, , 20th Century Fox; Steve Lapinski, Universal; Theresa Miller, Lionsgate; Beth Overhuls, Walt Disney; Abe Wong, Paramount.
11 A.M.
Enterprise Transformation:
Unlocking Business Value — Derek Smith, Fox
11:30 A.M.
The Mashup of Technology Groups in the New Studio Operating Model — Beth Overhuls, Walt Disney
1:15 P.M.
Advanced Analytics for Film, TV and Theme Parks — Bryan Rockoff and Michael Williamson, NBCUniversal
1:45 P.M.
Residuals Management — David Buckholtz, Sony Pictures; Elizabeth Cullen, Walt Disney; Erin Griffin, SAG; Jonathan Handel, TroyGould
2:30 P.M.
Keynote: Content Centric Network: Teresa Lunt, PARC
3 P.M.
Universal Media ID — Eric Iverson, Sony Pictures; Filiz Bahamanpour, NBCU; Josh C. Kline, Final Draft; Geoff Murillo, Warner Bros.; Kip Welch, Motion Pictures Laboratories and EIDR
4:10 P.M.
Business Planning and Consolidation — Jeremy Fuchs and Scott Mills, Lionsgate
4:30 P.M.
The Real-Time Media Enterprise — Leo Collins, Oracle
5 P.M.
How to Catch a Serial Killer in Three Minutes — William Sorenson, QlikView
5 P.M.
Find Hidden Insight in Metadata — Simon Adams, Rovi