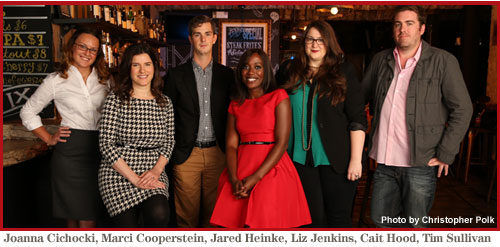 Joanna Cichocki
VP, Special Events/Entertainment, PMK*BNC
In the competitive landscape of event publicity, Cichocki, 32, has grown the firm's representation to more than 50 events per year. A crown jewel of the portfolio: the Academy of Television Arts & Sciences and its year-round slate of events, culminating in the Creative Arts and Primetime Emmy Awards. "It's managing everyone's expectations and accommodating media and talent on top of what the client needs," says Cichocki, who interned at what was then BNC during her college years at Southern Illinois. After graduation and a stint at Twentieth Television, she rejoined the firm in 2005 and was promoted to lead the events department two years ago. Based in L.A., she's run events in Monaco, Las Vegas and even climbed Mt. Kilimanjaro for a client's PR campaign. Most often, Cichocki is on the red carpet with her staff, making sure an event proceeds smoothly. Her clients include UNICEF, US Weekly, T-Mobile, the Breeder's Cup and The Bungalow, a club that recently opened in Santa Monica. She just landed one of the music industry's biggest events, next month's American Music Awards.
Marci Cooperstein
Executive director, programming and development, ABC Family
Cooperstein knew she'd made it at ABC Family when her last name popped up as a character's surname on a show she helped develop, "The Secret Life of the American Teenager." But perhaps it was destiny that the admitted "TV-aholic" would end up in TV in one form or the other; at UCLA she helped get the campus TV network off the ground. Today, at 32, she's spent most of her adult career with Disney. "ABC Family and the leadership here have a razor-sharp vision for the network and an understanding of the millennial audience," she says. She's credited with running point for the network's forays into reality TV ("Beverly Hills Nannies") and also oversees scripted pilots ("Terminales" and "Continuing Fred"). "It's important to have a strong point of view and be educated about the marketplace – and you have to have passion," says the new mom, whose baby may be too young to watch mom's network, but it's coming. "This baby has TV in his DNA," she says.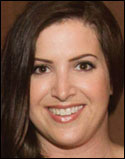 Heather Greenfield
Senior Vice President of Brand Strategies at ID
Greenfield, 33, played an integral role in the 2006 creation of ID's brands department and is responsible for "providing and implementing over-arching brand strategy and entertainment and lifestyle PR programming" for such top clients as Nintendo, Tiffany & Co., Kiehl's, Restoration Hardware, Victorinox/Swiss Army and Coca-Cola. Instrumental in leading the Starbucks Entertainment account and spearheading the campaigns for the company's book and film programs, she's currently focused on building out Nintendo's entertainment strategies and the November launch of their next generation Wii U, as well as celebrating Tiffany's 175th anniversary. "All the new technology and social media have created big challenges, as we have to find even more creative ways for our clients' campaigns to really stand out and rise above the noise, given the explosion of media outlets in the digital space," she says. "We're always asking, 'How can we use video, digital, social?' and we've also implemented a targeted digital approach, using viral videos on behalf of our brands."
Jared Heinke
Head of Digital Current Operations, BermanBraun
Presiding over a rapidly growing staff, Heinke, 32, overseas the websites BermanBraun produces for MSN, Wonderwall, Wonderwall Latino, Powerwall and GLO — all leaders in their categories — and three new sites launched in partnership with AOL: Pawnation, Mandatory and Skye, a weather service. "Coming up in traditional media, it's fun to apply TV-quality production and development to the Web, proving that an audience will watch high-quality content online," says Heinke, a 2001 NYU grad. New to his portfolio: women's site Mom Me, in partnership with Demand Media; and the launch of three new premium channels for YouTube, focusing on fitness, food and film. "The great thing about working with YouTube is they allow you to launch and react to how the audience is reacting," he says. "They want you to be nimble and not to have produced all the episodes. With digital, the metrics are instantaneous and accurate." Next up: focusing on mobile content. "We want to create brands, not just websites, and extend into traditional media."
Cait Hood
Senior director of social media, FOX
She may be young, but at 31 Hood can already claim nine years in the still-new world of entertainment social media; seven of those have been with Fox. She's come a long way since trolling message boards to locate fans – today Fox has more than 200 pages devoted to its brands across a variety of social networks, and the fluid nature of the medium means it's a 24/7 job for Hood. The Marist College grad assisted in the development of Twitter voting for "X Factor" and the "Fan-of-the-Week" nod for "Glee"; such efforts helped build Fox into the No. 1 social TV network last season, according to Bluefin Labs. But social media is no fad, says Hood: "We may not be on Twitter in 20 years, but (social media is) not going to go away." Up next: developing "micro-content" like quotes and memes to break up a crowded Facebook feed. "I'm comfortable taking chances and seeing what works — and knowing it's OK if not everything works," she says. "I'm all about fish where the fish are."
Liz Jenkins
Vice President of Corporate Development, Media Rights Capital
When Jenkins arrived at MRC in October 2008 from the Media and Telecom Group of New York's Credit Suisse, she was eager to be involved in the biz on a more nuts-and-bolts level, and that's exactly what she got. "Artists will call me, asking, 'What's going on with DVD? What's going on internationally?,' " says Jenkins, 35, a graduate of Stanford and Wharton. Working closely with co-CEOs Asif Satchu and Modi Wiczyk, the Memphis, Tenn., native was instrumental in the historic pact that brought David Fincher's MRC-produced original series "House of Cards" to Netflix, as well as the company's distribution deal with Universal (20 MRC films over 5 years) and its September 2011 closing of an additional $350 million revolving credit facility. With her mind forever churning over strategies and content distribution trends, she hasn't found time to decide on artwork for her office walls, but that's OK. "This is an industry I enjoy thinking about in my spare time," she says.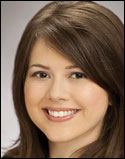 Erika Kennair
Vice president, scripted development, Syfy
Kennair, 32, was named a 2012 Luminary at Namic's Next Generation Leaders Awards. Last year she was honored as one of the most powerful Latinos in media by the Imagen Foundation. She is currently overseeing Syfy's newest series, "Defiance," a first-ever combination of multiplayer online gaming and a television series that's set to premiere in April 2013. Earlier, as director of development at Syfy, she oversaw creative aspects of "Stargate: Universe" and "Sanctuary," among other shows. In 2006 she joined NBC as manager of entertainment diversity programs, where she ran the company's internal initiative, "Writers on the Verge," which developed and placed writers including Sonny Lee and Patrick Walsh ("Two Broke Girls") and Rashid Raisani ("Burn Notice"). "I get paid to read comic books and play videogames for a living," laughs Kennair. "It's exciting to be working in a genre like science fiction that pushes boundaries and can be so progressive."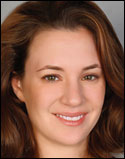 Leigh London-Redman
VP scripted programming, Warner Horizon Television
Watching "Knots Landing" with her mom as a child ("the only night I used to get to stay up late"), London-Redman, 34, couldn't have known she was training for a future job developing series like TNT's revamped "Dallas." "When they said they were going forward with that project I was jumping up and down," she recalls. This past summer she was in constant motion with the launch of four new series, and as the studio's development arm helped hold the hands of writers and producers on shows like A&E's "Longmire" and the upcoming "Secret Lives of Wives" for Lifetime. She's also the key development executive for TV projects from author Nicholas Sparks' production company. "I never view my job as a leader to put my stamp on something," says the CBS Television studios vet. "My job is to make sure the creative person is having their voice heard. Whatever I need to do for support is the most important thing."
Tim Sullivan
SVP/Head of Development, Zodiak USA
Recent U. of Vermont grads often phone fellow alum Sullivan and ask, "How did you get into the industry?" Sullivan's response: "My path was random." His resume is peppered with jobs from routing phone circuits to running a toy mag to writing ad copy. But after landing an assistant job at reality shingle Magical Elves, Sullivan finally found the industry he would settle into. At Magical Elves Sullivan helped develop skeins including "Top Chef" and "America's Next Great Restaurant." Now at Zodiak USA, the 35-year-old has been responsible for more than 30 sales of reality series, pilots and presentations, including truTV's "Killer Karaoke," CNBC's "Quintessentially" and a German gameshow to a broadcast net. He sees his atypical path into showbiz as a plus when it comes to developing unscripted content. "I've had so many varied jobs that it kind of lends itself well to development," Sullivan explains. "I know a little about everything. Working at Zodiak means that anything that piques my interest we can run with."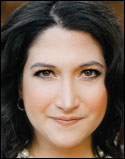 Randi Zuckerberg
Founder and CEO, Zuckerberg Media
The former Facebook marketing director — and Mark Zuckerberg's sister — was Emmy-nommed in 2011 for her innovative online and TV coverage of the 2010 mid-term elections, and has a strong vision for her new company: "Tech has infiltrated all aspects of life, and geeks are the new rock stars, so I saw it as the perfect moment to come in and create the next batch of shows, online content and movies," she says. But while many online startups appear eager to dismiss Hollywood and disrupt traditional business models, Zuckerberg Media is looking to work "very closely with Hollywood and the networks." To this end, the digital-savvy Zuckerberg, 30, is exec-producing her company's first project for Bravo, titled "Start-Ups: Silicon Valley," premiering Nov. 5, and investing in Silicon Valley bricks-and-mortar by building a 12,000-square-foot production facility with live streaming via fiber, scheduled to be completed in January.