Five people and firms summoning the future:
Sound
Stuart Bowling & Dolby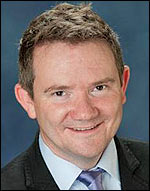 With Dolby
Atmos
, Stuart Bowling believes theaters can find a way to achieve two significant — and often competing — goals.
"It's always the case that exhibitors are trying to stay current and give the audience a great experience and asking themselves how much it will cost to do that," says Bowling.
Atmos is an object-oriented system, which allows the mixing engineer to place sounds at specific points in three-dimensional space. The Atmos decoder can then position each sound accordingly whether the theater has 10 or 64 speakers.
"We want you to hear it the way the filmmaker intended," says Bowling.
High Frame Rates
Doug Trumbull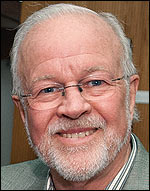 Doug Trumbull's Showscan process, which combined
high frame rates
with
65mm
film, is a legend in
tech
circles. Now he's aiming to create a whole new cinematic language.
"High
frame rate
creates a vividness and liveliness," Trumbull says. His goal is to use that immediacy to create a new cinema language, "First-Person Cinema."
"I'd like to make a movie where people feel they're in the movie, not looking at the movie," he says.
Trumbull is combining
HFR
, 3D, increased color saturation and brightness, and large screeens "to get to an experience that is so strong that audiences will decide to go out to the movies instead of streaming it on their laptop."
Laser Projection
Brian Bonnick & Imax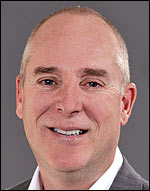 Last year Imax announced an exclusive licensing deal with Kodak for laser projection. With Imax's chief technology officer Brian Bonnick heading R&D efforts, Imax is currently designing its new laser-based system from the ground up, instead of retrofitting existing projectors.
"All of the optics, all of the electronics, everything has to be designed to take advantage of laser technology," Bonnick said.
Replacing xenon lamps, brighter, cooler-running lasers will allow Imax to use digital projectors with its largest screens. The systems are on track to roll out starting by the end of 2013, first focusing on screens 80 feet and greater.
Bonnick said the new system will auto-focus and ultimately be paired with an upgraded sound system.
Virtual Production
Richie Baneham & 'Avatar 2 & 3'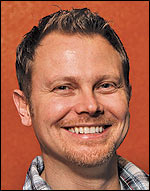 "Avatar" pushed virtual production to new heights, but the process worked better for characters than for other details, like sets, props and lighting. "When we sent (lighting data) to Weta, they had to relight the shot." says Richie Baneham, vfx supervisor for the "Avatar" sequels.
For the next "Avatar" pics, says Baneham, the goal is make all that information from the stage as useful as performance capture data, so "Every plant, every light, every shadow, every hint of motion from animation that we augment on the stage, can go back to the post house." If they succeed, they'll save time, money and effort.
Digital Cameras
Ted Schilowitz & RED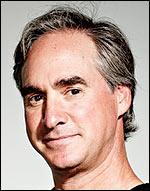 Red co-founder Ted Schilowitz has always pushed the boundaries of what's possible. Red's agile, relatively inexpensive line of cameras slipped easily into production workflows and became game changers.
So it should come as no surprise Schilowitz still has his eye on the future.
"We're working toward 6K cameras that will give our users everything they've come to expect from us with 4K and more," says Schilowitz.
That means even with the 6K update Schilowitz will see to it that the next line of
Red cameras
will be easy to use and pack a technological punch.
"Our goal is to stay ahead of everyone else," says Schilowitz.
HIGHLIGHTS
9:45 a.m. Keynote Presentation and Conversation with Joe Letteri, partner,Weta Digital/senior visual effects supervisor ("The Hobbit," "Lord of the Rings," "Man of Steel," "Rise of the Planet of the Apes"); interviewed by David S. Cohen, technology columnist for Variety.
10:30 a.m. Panel: State of Film Production in the Digital Age.Speakers: Jim Beshears, head of post-production, DreamWorks Animation; Jennifer Gibgot, partner, Offspring Entertainment; Scott Speer, director, "Step Up: Revolution"; Ty Warren, executive VP physical production, Legendary Pictures. Moderator: Variety's David S. Cohen.
2 p.m. Panel: The Arrival of Higher Frame Rates: Are We Ready? Speakers: David Stump, director of photography, visual-effects supervisor and stereographer; Rob Bredow, chief technology officer, Sony Pictures Imageworks; Darin Grant, chief technology officer, Digital Domain; Gary Johns, senior VP, Digital Cinema Systems, Sony Electronics; Darcy Antonellis , president, Warner Bros. Technical Operations, Matthew Cowan, chief scientific officer at RealD. Moderator: Variety's David S. Cohen.
4:30-5:15 p.m. Beyond the Bang: Masters of Creativity in Special Effects. Speakers: Chris Weitz, writer-director-producer; Michael K. O'Brien, effects technical lead, Pixar; Andy Hendrickson, chief technology officer, Walt Disney Animation Studios; Chris DeFaria, executive VP, digital production, Warner Bros.; Bonnie Arnold, producer; Victoria Alonso, executive producer and executive VP of visual effects & post-production, Marvel Studios. Moderator: Peter Debruge, senior film critic, Variety.