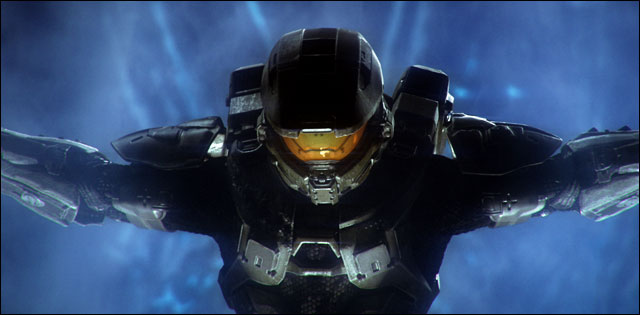 Master Chief has just completed a vital mission for Microsoft: successfully launching "Halo 4."
Videogame saw the biggest entertainment launch of the year, earning $220 million in global sales in its first 24 hours of release for the most successful "Halo" opening. Title should earn more than $300 million in its first week, Microsoft said Monday. Sales are especially impressive considering "Halo" is exclusive to the Xbox 360 console.
Last year's bestselling game, "Call of Duty: Modern Warfare 3," generated the biggest entertainment launch of all time when it sold 6.5 million copies in the U.S. and U.K. within 24 hours, earning $400 million. Activision launches "Call of Duty: Black Ops II" on Tuesday.
"Halo 4" was released Nov. 6, backed by a massive advertising campaign and Web series, "Halo 4: Forward Unto Dawn," which has generated more than 46 million total views to date, including 39 million on Machinima.com's YouTube channel.
New game's launch propelled lifetime sales for the "Halo" franchise beyond $3.38 billion.
Despite the heavy push, retailers were surprised by the sales.
"Consumer demand and excitement for 'Halo 4' is even greater than we anticipated," said GameStop prexy Tony Bartel. "Day-one sales of 'Halo 4' make it the biggest 'Halo' launch in GameStop history and the biggest game launch on any platform so far this year in our stores."
More than 4 million people logged on to play the game in the first five days, with users spending 31.4 million hours playing "Halo 4."
Videogame companies like to compare the performance of their tentpole game releases to those of films, and "Halo 4's" sales eclipse the U.S. domestic bows of "The Avengers" and "Harry Potter and the Deathly Hallows: Part 2." But "Halo 4" starts at $59.99.
Microsoft and gamemaker 343 Industries positions "Halo 4" as the first chapter of a new series of games, featuring new characters and locations.
" We're thrilled that 'Halo 4' has emerged as the biggest U.S. entertainment launch of the year. Thanks to the millions of fans worldwide who helped make this another record-breaking launch for the 'Halo' franchise, 'Halo 4' is kicking off a strong holiday season and has become the must-have blockbuster experience of the year ," said Phil Spencer, corporate VP of Microsoft Studios.
"Halo 4's" success follows the Oct. 30 launch of Ubisoft's "Assassin's Creed III," which sold 3.5 million units in its first week, earning at least $200 million.