With DVD in decline, TV feeling the pinch and digital yet to make up the deficit, theatrical hits are at more of a premium than ever for independent distributors worldwide.
So far in 2012, "The Hunger Games" and "The Intouchables" have provided a windfall, while "Magic Mike," "The Expendables 2," "The Artist," "The Iron Lady," "Woman in Black," "Moonrise Kingdom" and "To Rome With Love" have delivered strong results in the face of the most brutal market conditions that some territories can remember.
But the flop of pricey pre-buys such as "Dredd 3D" and "The Raven" is a reminder of how hard it is to second-guess the cinema audience, and how expensive mistakes can be.
Only the biggest players can afford to gamble on larger theatrical projects. With the ancillary safety net virtually gone in some parts of the world and threadbare in others, these are scary times for smaller distributors whose pockets aren't deep enough to roll the dice.
But indies live on hope that something will turn up. Gallic smash "Intouchables" proves that hits can come from nowhere. "The Hunger Games," based on a book with little foreign profile, shows that indies can create their own franchises. "Magic Mike" delivered an unexpected upside through its alchemy of talent and concept, while "Expendables 2" reaffirmed the durable appeal of classic action stars.
Even more encouragingly, each hit was driven by a different demographic: teens for "Hunger Games," the mature crowd for "Intouchables," women for "Magic Mike" and men for "Expendables 2."
Here's a closer look at some of 2012's indie success stories, big and small.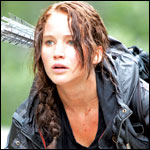 The Hunger Games
$682 million worldwide
North America: $405 mil
Foreign: $277 mil
Hot spot (Australia/New Zealand): $36 mil
Suzanne Collins' novel was little known outside North America, so Lionsgate and its foreign distribution partners had to do all the work. The novel had sold just 270,000 copies in the U.K. prior to the film's release, and a paltry 50,000 in France, compared to 24 million in the U.S. In that context, the U.K. box office of $37 million (and boffo 450,000 DVD sales in the first week) compares favorably with the eye-popping $405 million Stateside. The French figure of $14 million was relatively soft, but now that the franchise is established, foreign distribs are expecting to cash in to an even higher level with the sequels.
The "Twilight" franchise began with similar levels of foreign awareness for its original novel, and that pic topped out at $200 million internationally. So the $277 million total for "The Hunger Games" is above par, even though it's a lower proportion of the worldwide gross (40% vs. 50% for "Twilight").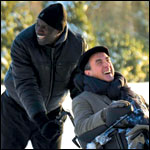 Intouchables
$385 million worldwide
North America: $12 mil
Foreign: $373 mil
Hot spot (Germany): $76 mil
Gaumont's Cecile Gaget says the worldwide result defies rational explanation. "You can say it's universal, it's emotional, it's extremely funny, it had a good release date and great marketing. But that would explain 2 million admissions in Germany, not 8.4 million. In the Netherlands, we are back in the top 10 after 27 weeks of release. It has been huge in Italy, Spain, Benelux, Japan and South Korea. Even the Middle East did well."
Russia was the only real disappointment, where the film reached just $1.3 million. The U.S. return of more than $12 million is dwarfed by the global figure, but that's still good for a French movie with unknown talent. "Taking into account the huge success everywhere, we are little bit sad, but it's the French entry for the Oscars and Harvey (Weinstein) won't let it go, he's super-motivated, so it's not finished yet," Gaget says.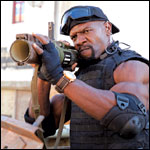 The Expendables 2
$286 million worldwide
North America: $84 mil
Foreign: $202 mil
Hot spot (Russia): $18 mil
The indie market was powered in the 1980s and 90s by the muscle of Stallone, Lundgren, Van Damme, Norris, Willis and Schwarzenegger, while Statham took up the mantle of Mr. Presales in the 21st century. Veteran producer Avi Lerner has a long memory, and so, it seems, does the foreign audience. The first "Expendables" reached $171 million overseas against $101 million domestic. The sequel dipped to $84 million in North America, but has already beefed up to over $200 million internationally, not including China and Japan, where the first film exceeded $40 million combined.
The U.K. is the only big territory where the sequel fell short, but Brazil, Mexico and Peru doubled the original tally. The best result so far comes from Russia's old-school action fans, with $18 million against $14 million for the first film.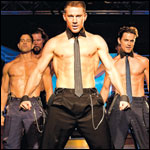 Magic Mike
$167 million worldwide
North America: $114 mil
Foreign: $53 mil
Hot spot (Italy): $2.7 mil in first week
The combination of Channing Tatum, Steven Soderburgh and ripped torsos was the surprise indie hit of the summer. It worked best in territories such as the U.K. ($13 million), Australia/New Zealand ($15 million), the Netherlands ($4 million) and Scandinavia ($3 million), where distribs managed to position it as a girls night out. France ($2 million) and Germany ($4 million) were relatively weak, but macho Italy is proving a surprise, given the disastrous state of its theatrical market, delivering $2.7 million in the first week alone.
FilmNation topper Glen Basner says female-skewing pics typically work better in the U.S., where the culture of male stripping is more established and the movie has done twice as much business. Pic has performed more modestly in Asia, where it is perceived as more risque.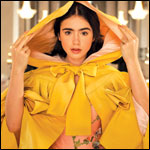 Mirror Mirror
$165 million worldwide
North America: $65 mil
Foreign: $100 mil
Hot spot (Russia): $10 mil
"People look at the U.S. and think 'Mirror Mirror' is a flop, but internationally it's a terrific success," says FilmNation's Basner. "We expected a big family movie like this, based on a familiar story, to do more in foreign than domestic."
The best results came in Russia ($10 million) and Brazil ($9 million), but Western Europe was robust with $12 million in the U.K., $7 million apiece in France and Italy, and $5 million each in Germany and Spain.
To Rome With Love
$65 million worldwide
North America: $17 mil
Foreign: $48 mil
Hot spot (Russia): $2.8 mil
On the heels of "Midnight in Paris," Woody Allen's biggest hit with $150 million worldwide, the $65 million grossed so far by "To Rome With Love" doesn't look so clever. But in fact it's a decent return for most of his loyal distribs, particularly bearing in mind that half the movie is in Italian.
The big drop from Paris to Rome came in North America ($59 million to $16.6 million), France ($14.5 million to $4.4 million) and the U.K. ($4.4 million to $710,000). But it's Allen's biggest hit ever in Russia and Israel, while it also recorded his best opening ever in Poland and Portugal.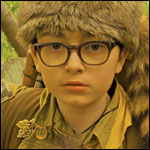 Moonrise Kingdom
$64 million worldwide
North America: $46 mil
Foreign: $18 mil
Hot spot (U.K.): $3.1 mil
The first Wes Anderson movie to be sold on the indie market, "Moonrise Kingdom" has also turned out to be his biggest hit apart from "Fantastic Mr. Fox." Best results include Scandinavia where NonStop has grossed $1.7 mil, France via StudioCanal with $4 mil and in the U.K. via Universal with $3.2 million. Given Anderson's niche track record, pic was a cheap buy for distributors, who knew they'd be getting a genuine theatrical movie with a quality cast from a recognized auteur. "People want reliability, not necessarily to hit things out of the park," says Focus Intl. topper Alison Thompson.