SONY COLORWORKS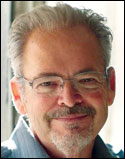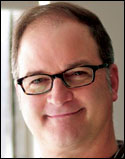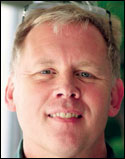 At this DI facility, senior
colorists
Steve Bowen
, Trent Johnson and John Persichetti have worked on some notable film and television projects. Bowen and Persichetti collaborated on "The Amazing Spider-Man." Bowen handled the color correction for the 2D and 3D versions of the film and Persichetti worked on the convergence. Both agree that the huge amount of digital effects made this picture one of their most challenging projects. Says Bowen: "The 3D version is less bright than 2D (so you) correct accordingly." "Making the shots flow is really crucial," says Persichetti. "Otherwise the viewer gets a headache." Johnson, who worked on "Burlesque," will also handle Russell Crowe's epic "
The Man With the Iron Fists
" this year.
DAVID COLE
Senior digital colorist, Technicolor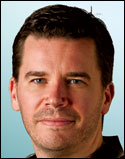 The look of "Abraham Lincoln: Vampire Hunter" was achieved through intense collaboration, says Cole. "If you work together you get something better than what you can do individually," says Cole, who also separated a gritty urban setting from a cleaner family arc on "Warrior"; gave a clas sic 1970s look to "The Ides of March"; and worked on multiple international versions of "The
Darkest Hour
." His recent projects include Joss Whedon's "Much Ado About Nothing," shot digitally on the Red Epic and converted to black and white, and Ang Lee's "The Life of Pi."
PETER DOYLE
Supervising digital colorist, Technicolor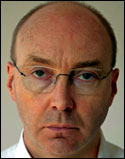 Doyle created the watercolor palette for Aleksander Sokurov's Venice-winning "Faust," and worked on franchises such as "Harry Potter," "Lord of the Rings" and "Dark Shad ows" with frequent collaborator Tim Burton. More recently, he's graded dailies for Joel and Ethan Coen's "Inside Llewyn Davis." "It's a lot more of a true design process," he says. "It makes a better-looking film because by the time photography has finished, you've found where the film's color and look should be." He's also returning to Middle Earth, reuniting with d.p. Andrew Lesnie to do look development for Peter Jackson's "The Hobbit."
MICHAEL HATZER
Senior digital colorist, Technicolor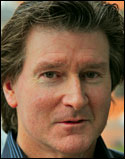 Hatzer brought a fan's perspective to "The Hunger Games," using color to separate the pic's diverse locales. He also gave
John Hillcoat
's "Lawless" a filmic quality that included projector flicker. Hatzer says he sees his job as finding a look that satisfies multiple creative opinions. "Picking the right path or experiment ing with different looks can be time-consuming and expensive, but well worth it," he says. Hatzer is also grading Steven Spielberg's "Lincoln," shot by Janusz Kaminski — "two icons of the film industry," says Hatzer — and "The Odd Life of Timothy Green," whose flora-focused story requires a lot of special attention to green tones.
STEPHEN NAKAMURA
Colorist, Company 3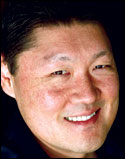 The head of features at Deluxe's Company 3 handled color on Ridley Scott's "Prometheus," a project whose dark, lifeless setting required a lot of finesse, including desaturation and different passes for multiple 3D, 2D and Imax formats. "Certain objects we would sharpen and defocus throughout the movie," says Nakamura. He also used custom tools to create a grainy, high-contrast film look for "Safe House," and colored such blockbusters as "Mission: Impossible — Ghost Protocol," "Man on a Ledge" and "Pirates of the Caribbean: On Stranger Tides." Upcoming projects include Kathryn Bigelow's next film.
TIM STIPAN
Senior digital intermediate colorist, Technicolor-Postworks/New York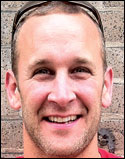 The 16mm-shot "Moonrise Kingdom" was unique for Stipan, who says he had to give the Wes Anderson-directed period film a Technicolor feel "without using any voodoo" like digital lookup tables. Instead, the pic's warm, yellowish tone was achieved purely with color correction. "We wanted to try and stay as natural as possible," he says. Stipan's work on the up coming "Greetings From Tim Buckley" only allowed for a two-day digital intermediate session, and "I'd never done a DI that fast before," he recalls. But a good relationship with the cinematographer is key — he's worked with
Andrij Parekh
on four other films. "We know what each other likes, and it was a real accomplishment to have it turned around so quickly."