Some of Hollywood's top designers, architects and builders share what it takes to construct a thriving business with high-end clients.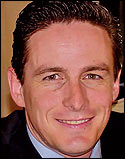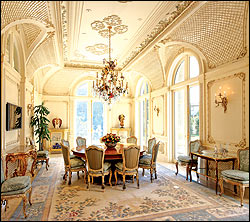 Brian Biglin
Architect
Biglin works in the "platinum triangle" of Beverly Hills, Bel-Air and Holmby Hills. Some call his palatial spaces mega-mansions. Hollywood types are about 25% of his clientele. They include Gwen Stefani, Gavin Rossdale and Terri Seymour. "We have a lot of Fortune 500 company owners, corporate executives and international clients," says Biglin. A big challenge, he adds, is the clash of scale that comes with building super-sized homes next to smaller houses. "Some homeowners that have lived in a neighborhood for many years don't want that," he says.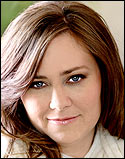 Michelle Workman
Interior Designer
"I show the personality of people through the way I decorate their house," says Workman, who's collaborated with a clutch of celebrities, including Jennifer Lopez, John Travolta and Kelly Preston, Kirstie Alley and Topher Grace. She says most celebrities want to know that you get them, "that you're not going to just do something crazy."
Workman adds that some celebrities are even easier to work with than the average Joe. "Jennifer (Lopez) was so good at getting back to me, so fast. Kelly and John were also very charming, very sweet people." The biggest challenge, she says, is "having someone you've never met trust you rather than constantly challenge your taste throughout the process. There has to be a true connection between you and the client from the beginning."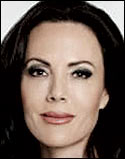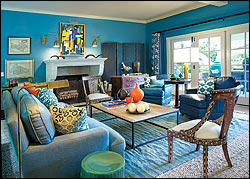 Mary McDonald
Interior Designer
McDonald, a decorator on the Santa Barbara Home (right), has showbiz clients, including NBC entertainment prexy Jennifer Salke, Adele's agent Kirk Sommer, Gotham Group's Ellen Goldsmith-Vein and multihyphenate Ryan Murphy. "For me every client is new and different," she says. "They're almost a character in a movie so I push that character in their life." The biggest challenge is remembering it's a service job, not simply delivering a product." She loves creative, collaborative clients. "That's where magic happens."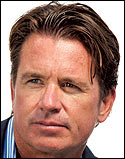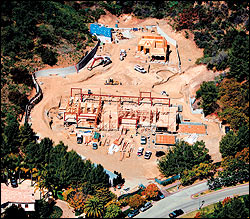 John Finton
Builder
"Builder to the stars" Finton is in construction on Mark Wahlberg's new residence, but most of his clients, he says, "are captains of industry. It's an old-fashioned phrase for a new breed who talk not in millions but billions."
In business for 25 years, he says he'd "rather make less money and work for someone who I enjoy rather than work with someone who's not a kind person." His favorite clients are the ones who consider his homes to be unique artwork.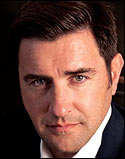 David Phoenix
Interior Designer
A designer on the Wallis Annenberg Center for the Performing Arts in Beverly Hills, Phoenix's clients include Arnold Schwarzenegger, Maria Shriver, Rob Lowe and Greg Berlanti. Designing politicians' homes, he says, brings additional challenges of heightened security, plus, "you have to incorporate things you don't see, like safe rooms." "The key to my successes," he adds. "is that I've hired people smarter than me. The more you collaborate, the better everyone looks when they cross the finish line."
The Variety Guide to Entertainment, Home Design & Real Estate
Showcase home is thesp's act II | The challenges and rewards of working with showbiz royalty | Lodgings, eateries court Hollywood crowd | Bizzers head to new wine country | Helping talent and creatives find their piece of paradise