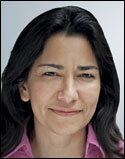 Kristina Diaz
Associate general counsel
Roll Law Group
I have worked with some of the (best) lawyers in the country, but Bert is certainly the finest lawyer — by miles, both professionally and personally — that I have ever known. My team and I worked closely with him for several months litigating a large, complex case against the federal government. What should have been a high-stress situation was instead pure joy. He made us smile every day. There is something about his wit and manner… that constitutes the perfect combination of gentlemanly manners and tawdry charm.
And he led us by example. He was calm when we were nervous, gracious when we made mistakes (which inevitably occurs in every case), and always gentle. Yet, such traits belied his remarkable legal talents against which our opposing counsel inevitably suffered. We observed his rabid determination to win . He conducted the finest cross examinations we had ever seen, and I suspect, will ever see again, leaving overly confident witnesses babbling messes on the stand. We look forward to being lucky enough to work with him again.
Jeffrey Katzenberg
CEO
DreamWorks Animation
I have been very lucky to have Bert Fields in my life, both personally and professionally, for more than three decades. He represented me in one of the most difficult circumstances I was involved with in my career, which was the contractual dispute I had with Disney. There was the proverbial smoking gun. Bert managed to find it and then know what to do with it. He was Perry Mason for real. In all my dealings with him, the motto that he lives by is "the truth always prevails." It's a very simple thing, but there are many times when you can easily lose faith in that and he never does and never would let me.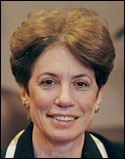 Sheila Riesel
Partner
Blank Rome
I have practiced law for more than 40 years before the U.S. Supreme Court, U.S. Court of Appeals for the Second Circuit and most of the courts of the State of New York, but I have only recently had the pleasure of being co-counsel with Bert Fields. Of course, his reputation preceded him, but until we worked together I did not begin to appreciate what an extraordinary lawyer and adviser he is to his clients. Time and again his sage advice kept the client focused and the case moving forward. It was quite remarkable to see how his reasonable demeanor and elegance dominated a room filled with other lawyers. Like E. F. Hutton, when Bert talks, everybody listens! That's not to say that this distinguished and gentle man does not know how to strategically show a flash of anger, which sends his adversaries scrambling for cover and persuades them to capitulate. His tactical maneuvers were a thing of beauty to behold.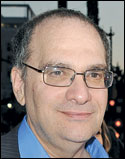 Bob Weinstein
Co-chairman
The Weinstein Co. & Dimension Films
The reason I hired Bert Fields is that I never wanted to get a letter from him. Some guys can write a 10-page contract. I've always found that a well-worded letter from Bert Fields helped me settle a case (better) than going through the Sturm und Drang of (a lawsuit). When we were going through the problem with Miramax and Disney, the letters he wrote to the head counsel at Disney were hilarious. The guy wrote a long letter and Bert wrote back something to the effect of, "Other than Dear Bert, I disagree with everything in your letter. Respectfully, Bert Fields." He's very concise.
Bert Fields: 30 Years at Greenberg Glusker
At the top of his game | Strong impact on other players | Q&A with Bert Fields