Attorneys whose recent deals and court battles have changed the shape of entertainment: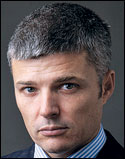 Mathew Alderson
Partner
Harris & Moure, Beijing office
University of Queensland, Australia, 1989
Over the past 18 months Alderson has advised on various ventures between Chinese and foreign partners, including feature co-productions, theatrical joint ventures and post-production alliances. The latter have included a number of 3D initiatives — a hot area in China. This work has put him at the point of convergence between China's production, post and exhibition businesses. "Here in China there are no ancillaries, there's very little legitimate income stream other than box office, so people are very focused on box office," Alderson says. "The only way to fully access box office is to co-produce, because co-productions are entitled to a higher box office share than foreign imports."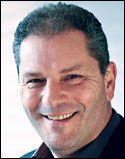 Reno Antoniades
Head of film & TV department
Lee & Thompson
Leicester University, 1987
Antoniades is known as the U.K.'s leading attorney for producers, repping companies such as Revolution, See Saw, Vertigo, Big Talk and Shine. In the past year he's taken exec producer roles on Jonathan Glazer's "Under the Skin" and Sally Potter's latest untitled pic, as well as acting as production counsel on Ron Howard's "Rush." He helped U.K. producers' org Pact to design and pitch its recoupment proposals to the Film Policy Review, and is taking a key role in advising the British Film Institute on a review of legal practices. "The industry has changed quite dramatically and we have seen a consolidation of the producer market," Antoniades says. "Increasingly we have enhanced our exec-producing and packaging skill base and actively helped put together a number of films." He adds that, on average, the firm works on 20 to 25 films a year and plays a role in around 40% of all British films made.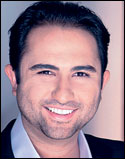 Tom K. Ara
Partner
Reed Smith
Loyola Law School, 1999
With a diverse practice covering major entertainment companies, private equity funds and international investors, Ara's had a busy year. He represented Alliance Films in renewing its film distribution partnership with Miramax's library, and repped Sony Pictures Entertainment on various aspects of the $250 million investment from Hemisphere Capital for production of such recent hits as "The Smurfs," "The Adventures of Tintin" and "Men in Black 3." He's repping an investment group financing a film based on bestseller "Picking Cotton" and teamed his client with producer David Friendly. "Dramatic shifts in how media is produced and viewed are having a tremendous impact on the film and TV industry, as well as opening the door for many nontraditional players," he says.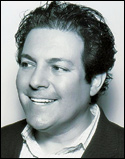 Ian C. Ballon
Shareholder, Entertainment, Intellectual Property & Technology Litigation
Greenberg Traurig
George Washington U. Law School, 1986
While Hollywood and Silicon Valley battle over SOPA and similar issues, Ballon bridges the gap between entertainment and technology as a digital media expert consulted by both industries. Clients include Fox, Sony, Hulu, Demand Media, Zynga, Google, eBay, Yahoo!, Microsoft and MySpace in copyright, trademark, privacy and Internet-related litigation. He offers strategic counseling on avoiding liability in an ever-changing legal environment. And he literally wrote the book on Internet law: his four-volume treatise "E-Commerce and Internet Law, 2nd Edition" is the Web law bible for entertainment lawyers. "Entertainment companies need to anticipate how Internet, mobile and social media law will evolve in 2013 and 2014 in order to act strategically today," he says.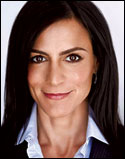 Allison Binder
Partner
Stone, Meyer, Genow, Smelkinson & Binder
Stanford University, 1996
Working in the hot arena of TV format rights, Binder repped Israel's Keshet Broadcasting network and creator Gideon Raff in their deals to turn series "Hatufim" into Showtime's Golden Globe-winning "Homeland." She handles numerous Israeli producers, studios and broadcasters in their pacts with U.S. networks. Binder also negotiated Frank Miller's deals for "Sin City 2"; repped Jon M. Chu in the formation of his DS2DIO dance lifestyle channel on YouTube; management/production shingle Benderspink ("The Hangover") in a joint publishing venture for comic books and graphic novels; and "Robot Chicken" co-creator Matt Senreich in the formation of Stoopid Buddy Stoodios. "I am excited by the opportunities being presented to foreign creators not only to write, direct and executive-produce American versions of their original series, but also to create new content directly for the U.S.," Binder says.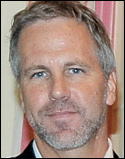 Christopher Brearton
Managing partner
O'Melveny & Myers
University of Virginia, 1998
Brearton spearheaded a number of key deals for his high-profile roster that includes MGM, Univision, DreamWorks Animation and Participant Media. But the pact that he found most gratifying was finalizing an agreement between longtime O'Melveny client the Intl. Olympic Committee and the U.S. Olympic Committee that put to rest a very public debate about revenue sharing. "I found myself in a unique position to bring these two parties together for the benefit of the global Olympic movement," Brearton says. "That was extraordinarily challenging and satisfying and will have resonance for a long time to come. This deal must not only work today but has to be sustainable for the term of the arrangement." Brearton kept his eye on the ball by helping producer Mike Tollin launch Mandalay Sports Media, a partnership between Tollin and Mandalay Entertainment Group that will invest in and develop programming for TV, broadband and mobile.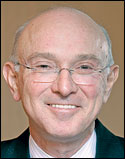 Aydin S. Caginalp
Partner
Manatt, Phelps & Phillips
Tulane University, 1974
Caginalp repped BMG Rights Management in the purchase of several major music publishing companies, including Bug Music, Chrysalis, Stage 3 and Evergreen. They're just the latest in a string of acquisitions he's handled for the company, which he's helped grow from a small investment with 15 employees at its formation in 2009 as a joint venture between international media giant Bertelsmann and private equity firm KKR to the fourth-largest music publisher in the world, worth between $800 million and $1 billion. Each purchase represents thousands of individual contracts Caginalp must scrutinize, but the work is not without its glamor. Says Caginalp: "When you see the story listing the artists in that repertoire, people say, 'Wow. I remember so-and-so. He's one of my favorites.' It's pretty exciting."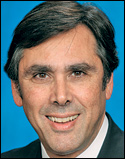 Joseph Calabrese
Partner and chair, entertainment, sports and media practice; chair, Southern California transactions practice
O'Melveny & Myers
Cornell, 1981
Just when it seemed as though the white-hot Century City firm couldn't get any hotter, Calabrese struck a deal to bring London-based film finance and distribution guru Lisbeth "Libby" Savill into the O'Melveny fold. "I spent a lot of time in person and on the phone convincing her how she would benefit from being on our platform and we would benefit from having her be with us," recalls Calabrese of his courtship of Savill, the mastermind behind raising coin for "The King's Speech." "It's the proverbial one plus one equals three." Other Herculean deals bearing Calabrese's stamp include Legendary Pictures' multimillion-dollar leveraged recapitalization and $150 million credit facility, the Intl. Olympic Committee's $4.38 billion pact with NBCUniversal for the U.S. broadcast rights for the 2014, 2016, 2018 and 2020 Games and the joint venture between exhibition giants AMC and Regal for the launch of wide-release distributor Open Road.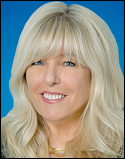 Candace Carlo
Partner
Greenberg Glusker
UC Davis, 1978
Carlo has worked with clients throughout the entertainment world, ranging from Korean entertainment conglom CJ Entertainment & Media to the Oneida Indian Nation. For the latter she put its casino profits into a film project recounting the tribe's history. Carlo recently negotiated composer Hans Zimmer's deal for a "The Dark Knight Rises" app with a German company and cut mega-million-dollar pacts for Mexican radio personality Eddie "Piolin" Sotelo and Cuban-American TV judge Ana Maria Polo with Univision and Telemundo, respectively. "Motion pictures and music are the primary aspects of my business," Carlo says, "but I'm also working on three videogame deals right now." Plus, Carlo is serving as lead counsel for a major company on a hush-hush deal for a cutting-edge theater experience incorporating motion, scent, wind and other sensations.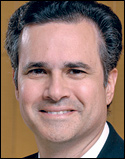 Lindsay Conner
Partner
Manatt, Phelps & Phillips
Harvard Law School, 1980
Conner was lead counsel for Sony Pictures Entertainment in its $150 million slate deal with Hemisphere Capital Management that closed last July, co-financing such tentpoles as "The Smurfs," "The Adventures of Tintin" and "Men in Black 3." He also repped Goldman Sachs in its 50-50 partnership with CBS on the "CSI" franchise and Eton Park Capital Management, which controls a $15 billion hedge fund, in connection with its ownership of mezzanine debt for the Film Department ("Law-Abiding Citizen," "The Rebound"). "The No. 1 job of the lawyer is to be a dealmaker rather than a deal-breaker," Conner says. "If a deal ought to be made, then the lawyer's job is to find a way to make it on a basis that is sound both economically and legally."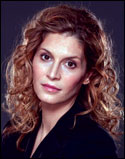 Victoria Cook
Partner
Frankfurt, Kurnit, Klein & Selz
University of Pennsylvania, 1998
Cook is involved in many aspects of the independent film world — so much so that she had done the financing and production work or repped talent on seven films at the Sundance Film Festival. Finding ways to finance indie, documentary and reality TV productions, and working with indie talents looking for those funding sources are challenges Cook identifies with completely, after taking 2009 and 2010 off from legal work to be an independent sales agent at Cinetic Media. Since returning, she has a new appreciation of the difficulties faced by such clients as Alamo Drafthouse, for which she helped with their distribution deals. "It was no longer theoretical, because I knew all the ways things could go bad and things could go well."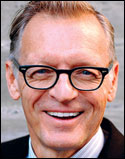 Michael C. Donaldson
Founding partner
Donaldson & Callif
UC Berkeley, 1967
A fierce advocate for documentary filmmakers, champion of "the little guy" (though clients also include Oliver Stone and Leonardo DiCaprio) and expert on fair-use law, Donaldson was an integral part of the recent Lee Storey case, a victory against the IRS for the documentary community. He's seeking an exemption, again on a pro bono basis, from the provisions of the Digital Millennium Copyright Act that made it a crime to rip DVDs and other media that contain access controls. Donaldson handled 2010 docu Oscar winner "Inside Job" and had 16 projects at this year's Sundance. "We do our best to work with filmmakers so they know their rights and how to exercise them responsibly."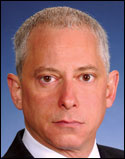 Michael S. Elkin
Managing partner, NY office; member, executive committee
Winston & Strawn
Brooklyn Law School, 1984
For two decades Elkin repped music, movie and TV content owners, but now, the IP litigator is on the other side of the aisle with online technology companies facing copyright infringement suits. Championing the safe harbor provision of the Digital Millennium Copyright Act, the attorney uses his expertise to defend companies hosting but not promoting user-uploaded material in violation of IP law. "Both sides need each other," Elkin says. "I think Hollywood needs Silicon Valley, and vice versa." In 2011, Elkin argued on behalf of online video sharing site Veoh Networks against UMG Recordings. The site was accused of failing to remove copyrighted content uploaded by its users. In December, the 9th Circuit Court of Appeals ruled in favor of Veoh, a victory that set a precedent for shielding hosting sites from liability provided they follow DMCA rules. Elkin and co-counsel Goodwin Procter represent Barry Diller's streaming service Aereo in two separate suits filed by major broadcasters.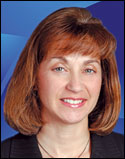 Bonnie E. Eskenazi
Partner
Greenberg Glusker
Stanford U, 1985
Eskenazi's specialty is reinterpreting vintage showbiz legalese in the context of the digital era. She's repped the estate of author J.R.R. Tolkien ("The Hobbit," "The Lord of the Rings") in rights disputes with the Saul Zaentz Co., Warner Bros. and others based on the interpretation of a 1969 contract with United Artists. She also litigated a landmark profit participation lawsuit against UMG Recordings for the family of late reggae legend Bob Marley hinging on language in a pre-download era 1992 agreement (it settled in January). When drafting agreements, "I think to myself, 'In 30 years, I'm going to look back on this and say, 'Why didn't I think of that?' " laughs Eskenazi, who also repped Marvel in a confidential arbitration that was successfully resolved in 2011.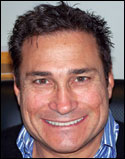 David B. Feldman
Partner
Bloom Hergott Diemer Rosenthal LaViolette Feldman Schenkman & Goodman
Boalt Hall School of Law, 1990
Feldman renegotiated the "Jersey Shore" cast deals, repping Mike "The Situation" Sorrentino and spearheading a new deal for the three main cast members, making them the highest-paid stars in reality television. He also negotiated the deal for Younghollywood.com, an original content channel on YouTube, and negotiated numerous film and TV deals for director Bryan Singer, a CBS and Showtime deal for top sports talk show host Jim Rome and one for Krysten Ritter ("Don't Trust the B in Apt. 23"). "I love the challenge of helping clients accomplish their artistic goals in both traditional and new media while maximizing their value in the marketplace," he says.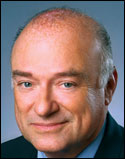 John T. Frankenheimer
Chairman emeritus; partner and chairman, music industry practice group
Loeb & Loeb
UCLA, 1973
Frankenheimer has been at the forefront of the rapidly evolving music industry, repping Warner Music Group and preparing it for its $3.3 billion sale to Access Industries. He also has been involved in deals that affect the way technology delivers music, repping the TuneWiki app and Music Mastermind, makers of the Zya music creation tool. He also reps artists like Diana Ross, Colbie Caillat and "Glee" music producer Adam Anders; and companies such as Superfly Presents, the organizers of the Bonnaroo and Outside Lands fests. "The manner in which music is exposed to audiences, marketing and used generally is evolving quickly into some new paradigm that is not yet completely formed," he says. "It makes it a very exciting but challenging time."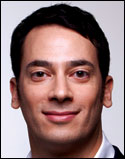 Jason Goldberg
Of counsel
Covington & Burling Beijing Office
Harvard Law School, 2001
Goldberg served as production counsel to "Man of Tai Chi," Keanu Reeves' directorial debut. He's advising a major Hollywood studio on five current projects in China, and expecting shortly to begin work on a big feature co-production film for another major. Goldberg also provides copyright and IP advice to Celestial Pictures, and reps Chinese companies on co-productions and other internationally oriented projects. "We strive to achieve technical excellence in an environment where that can be challenging, because our projects typically involve more than one legal system and more than one language," says Goldberg. "At its most basic, what we are trying to do as deal lawyers is lay the groundwork for successful cooperation."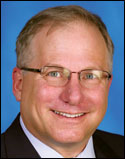 Robert Haymer
Partner
O'Melveny & Myers
Loyola Law School, 1987
Though Haymer boasts more than two decades of experience handling such high-profile showbiz transactions as Lionsgate's recent acquisition of Summit Entertainment, he finds himself spending a lot of time following the scoreboard. "It's a real convergence of skill sets we have as a group," says Haymer with regard to O'Melveny's aggressive push into sports. "It's also one of the few things left that are event-type programming. People can't DVR their way through commercials. That's valuable for the Olympics, the World Cup and the NBA Finals. And sports teams are also becoming very valuable because of the media rights." The M&A expert, who also helped Peter Schlessel and Graham King in the formation of FilmDistrict Pictures, is repping the San Diego Padres in its sale and just handled a hoops deal for Ubiquiti billionaire Robert Pera to buy the Memphis Grizzlies for a reported $350 million, subject to NBA approval.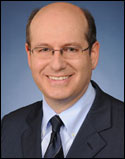 Michael S. Hobel
Chairman, entertainment and media practice
Katten Muchin Rosenman
Hobel, with 25 years under his belt repping media, entertainment and other companies in complex transactions involving intellectual property rights and assets, has been at the cutting edge of the changes that are transforming the business. In the film arena he's handled deals for such companies as Microsoft, Miramax and Media Rights Capital. His TV transactions include representation of FremantleMedia North America in connection with reality series "American Idol," "America's Got Talent," 'Family Feud" and "X Factor." He's also repped AMC Networks and its cable channels, AMC, IFC, Sundance Channel and WE tv in various production and distribution deals, including its multiyear licensing agreement with Netflix covering the net's series "The Walking Dead" and other shows. Hobel's work for Media Rights Capital includes another Netflix deal, namely for the original drama series "House of Cards," to be produced and directed by David Fincher. In addition, Hobel repped TV producer/distributor Debmar/Mercury in transactions for several TV shows, including "Tyler Perry's House of Payne," "Meet the Browns" and syndicated talker "The Wendy Williams Show." He also served as lead counsel for online comedy site Funny or Die in deals with HBO and TBS, and repped Starz Media in connection with the development and production of original series "Boss" and "Spartacus."
Robert Jay
Queen's councel
39 Essex Street Chambers
New College, Oxford, U.K. 1980
As chief inquisitor for Brian Leveson's enquiry into British press ethics, Jay has quietly and methodically laid bare the inner workings of the U.K.'s political and media establishment. To a generation used to the flashy style of TV interviewers, or the grandstanding of fictional lawyers in courtroom dramas, it's a revelation to see the studied diffidence with which Jay has patiently led witnesses such as Rupert and James Murdoch, U.K. culture secretary Jeremy Hunt and Prime Minister David Cameron to reveal more than they might have wished about the incestuous relationship between the media and the government.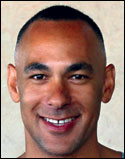 Matthew Johnson
Managing partner
Ziffren Brittenham
NYU, 1993
Johnson reps top-level clients such as Oprah Winfrey, Tyler Perry, Sacha Baron Cohen, Forest Whitaker, Shawn Levy and Matthew Vaughn, and cuts high-powered deals. He repped Perry in the extension of his first-look movie agreement with Lionsgate and his "Tyler Perry's For Better or Worse" TV series on TBS; Cohen in an overall development and production deal at Paramount; Levy for his directing deal for "Interns," producer deal for "The Watch" and two pilot exec-producing/directing deals. Other pacts include Whitaker and Winfrey's starring roles in "The Butler" and Vaughn's pact to direct the sequel to his "X-Men First Class." "The changing dynamics of film and TV economics have created a challenging environment for deal-making," says Johnson, "but also the opportunity to achieve enhanced creative freedom and financial success."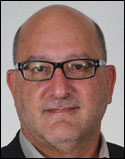 Steve Katleman
Shareholder, Media & Entertainment Practice
Greenberg Traurig
UC Hastings College of the Law, 1980
At the forefront of negotiating deals for independent producers and talent in television and film, Katleman has brokered deals on behalf of A. Smith & Co. Prods. for more than 1,500 hours of hit shows. He also negotiated the acquisition of the company by U.K. conglom the Tinopolis Group, resulting in CEO Arthur Smith assuming a board seat at the parent company. Katleman assists Lionsgate Television in building its burgeoning unscripted division and provides strategic and legal advice to Twitter in groundbreaking new deals for entertainment content creation. "It's challenging and gratifying to help independent television producers maintain and expand their positions in the shifting marketplace while the television networks and the studios they own continue to extend their ownership and control over programming."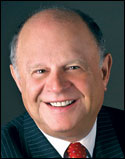 Joel A. Katz
Founding shareholder; Co-managing shareholder emeritus; Chair, Global Media & Entertainment Practice
Greenberg Traurig
University of Tennessee, 1969
A top gun in entertainment law, Katz's recent key deals include negotiating a 10-year agreement with CBS Television for the broadcast rights for the Grammy Awards, as well as working with the Country Music Assn. in negotiating a 10-year agreement with ABC Television. He also repped the estate of Michael Jackson in negotiations with Sony/ATV Music Publishing for the acquisition of EMI Music Publishing. "As the economy and entertainment business changes, many more investment opportunities are now being sought by the financial community," Katz says. "I see more involvement with risk-taking in entertainment-based investments. I find these developments good for our clients and mutually beneficial for strategic financial entities."
Marty Katz
Partner
Sheppard Mullin
University of Michigan, 1983
Katz recently made headlines when he led Dick Clark Prods. to victory in its court fight against the Hollywood Foreign Press Assn. over who controls the right to produce and distribute the Golden Globe Awards telecast, which hinged on 12 words contained in a 1993 contract amendment. "The unique thing was that each side viewed this as a bet-the-company case," Katz says, "and as a result, every stone was turned over." Another major Katz case played out entirely behind closed doors: a confidential arbitration between two studios. "It involved literally millions of documents and an army of 30 to 40 lawyers on each side," he says. "Ultimately, it was resolved in a business deal, but only when we got to the edge of the abyss."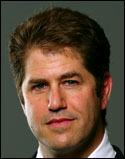 Rick Levy
General counsel
ICM Partners
NYU, 1992
Aided by his onetime high school classmate, attorney David Sands of Sheppard Mullin, Levy and his partners Chris Silbermann and Dan Donahue orchestrated a buyout of Intl. Creative Management from its private equity owners, Rizvi Traverse Management and former chairman Jeff Berg, without third-party financing, while simultaneously assembling a management partnership group to make the purchase. (Ironically, Levy and Sands also negotiated the deal to sell a controlling interest in ICM to Rizvi Traverse in 2005.) The resulting company has 29 partners (including Levy), none of whom have corporate titles. "We wanted to make sure that (the partners) have a voice in how the company's going to operate," Levy says, "so we've created a structure that allows for that, but at the same time enables decisions to be made and not endlessly debated."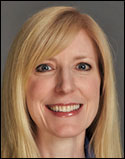 Alison Lima
Head of Business and Legal Affairs
DreamWorks Animation
UC Davis, 1996
Lima oversees all of DreamWorks Animation's business and legal affairs for animated motion picture projects and is primary negotiator for rights acquisitions, talent and other development and production matters. She was instrumental in the acquisition of existing literary materials for upcoming features "Captain Underpants," "Flawed Dogs" and the "How to Train Your Dragon" series (the sequel is scheduled for 2014). Lima negotiated rights to Troll dolls and Rocky & Bullwinkle characters Mr. Peabody & Sherman. She says some of the most challenging issues she's recently faced included deals with authors, publishers, toy and game companies involving rights for mobile apps, social network gaming, and electronic books. "The digital and mobile landscape is changing at lightning speed, and the traditional lines between all of these things are blurring," Lima says.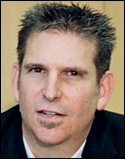 Kevin Marks
Partner
Gang, Tyre, Ramer & Brown
UC Berkeley, 1982
In representing the Broccoli family, which co-owns the James Bond movie franchise with MGM, Marks has been kept busy working on all the above-the-line deals for the upcoming "Skyfall" and setting up writing deals for the next two Bond pics. He notes that Bond's long track record as a major performer in international markets has enhanced the films' value as the overseas box office boom continues. Indeed, overseas B.O. plays a major role these days in many decisions. "I've been involved in projects where … if this person or co-financier is attached we think it will be exhibited in China," he says. Other deals include setting up David O. Russell's follow-up to "The Fighter," "Silver Linings Playbook"; writer-helmer Richard Curtis on three projects set to go into production; and producer Stacey Sher's deal on Quentin Tarantino's "Django Unchained."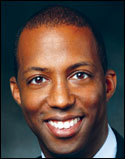 Michael Marshall
Executive VP, business affairs
Columbia Pictures
Pepperdine U, 1993
There's never a dull moment on the deal front at a major studio. For Marshall, that meant carving out a pact with scribe Aaron Sorkin for a much-publicized Steve Jobs project. Other buzzworthy deals included inking with breakout writer-director Josh Trank ("Chronicle") on the "Spider-Man" spinoff "Venom"; a pact for toy giant Hasbro for "Risk," with Will Smith's Overbrook producing; and "Candy Land" as an Adam Sandler/Happy Madison vehicle. "The challenge has always been (finding common ground amid) the changing economics," says Marshall, who also worked on development pacts for an "Annie" remake, an adaptation of SCEA vidgame "Uncharted" and "Dragon Tattoo" sequel "The Girl Who Played With Fire." "It's always challenging to fit a film that is immense in its creative scope into a financial box that makes sense," he says. "No negotiation really works well where one side ends up with 100% of what they want. In order to make it work, it takes a little bit of our being honest about what we need. The reps of the writers, producers, directors and actors need to say, 'We hear you, and this is what's important to us.'"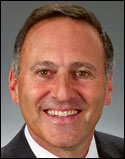 Mickey Mayerson
Managing partner and chairman, entertainment finance practice group; co-chairman, corporate media and entertainment practice.
Loeb & Loeb
Columbia Law School, 1981
A 31-year Loeb & Loeb film-finance veteran, Mayerson has presided over several prominent deals in the exploding area of prints and advertising funding. He helped put together a $150 million P&A fund for Endgame Entertainment, and also represented Relativity Media as it acquired three rounds of financing from the Ron Burkle-led Colbeck Capital fund, including a P&A fund established in a deal finalized in November. "We have many more producers who are now bringing P&A money to the studios or the independent distribution companies, and therefore they have interest in accessing this money," he says. He also represented Netflix in its deal to exclusively license DreamWorks Animation's feature films, bypassing the traditional pay window for streaming VOD.
UTA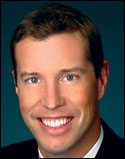 Jim Meenaghan
Head of Business Affairs, Motion Pictures
Georgetown U. Law Center, 1993
Rich Shuter
Head of Business Affairs, Television
Temple Law School, 1994
Jim Meenaghan is closely involved in the structuring and negotiating of UTA's packaging and financing of independent films. He also oversees day-to-day business affairs operations for the motion picture, literary and talent departments. "The most important thing is being available 24/7," says Meenaghan, who works closely with such high-profile clients as Joel and Ethan Coen, James McAvoy and vidgame giant Electronic Arts. Recent big deals include EA's "Need for Speed" DreamWorks deal ("a 20-year billion-dollar franchise") and the Studiocanal deal to fund the Coens' "Inside Llewyn Davis," including international distribution rights. "We structured it so the Coens own the rights," says Meenaghan, adding that indie film financing "has been the most challenging, exciting part of my job."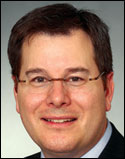 Rich Shuter works with UTA on all aspects of dealmaking for the agency's television clients, including Jon Cryer, Alan Ball, Bryan Cranston and Don Cheadle. Key recent negotiations include Ball's deal for his last year on "True Blood" — "the terms were pretty groundbreaking for a showrunner deal," says Shuter — and Cheadle's for "House of Lies." "After Don was cast, we got his production company, Crescendo, involved as executive producers, which was very important to him." Shuter also got Showtime to agree to a first-look deal with Crescendo and engineered the "Borgia" Canal Plus series deal for creator-showrunner Tom Fontana. "That was very exciting as it fueled our expansion into global markets and opened up opportunities for our clients."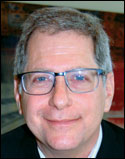 Jonathan D. Moonves
Senior partner
Del, Shaw, Moonves, Tanaka, Finkelstein & Lezcano
U. of Virginia, 1985
With a stable of top showrunners, including "Desperate Housewives'" Marc Cherry and "The Good Wife's" Robert and Michelle King, Moonves has carved out a niche as a go-to lawyer for striking impressive TV deals, even as studios continue to tighten their purse strings. Over the past 18 months he's hammered out pacts for the Kings to re-up with CBS for the Emmy-nommed drama, to bring Claudia Lonow's autobiographical sitcom "How to Live With Your Parents (for the Rest of Your Life)" to ABC and to extend Rory Albanese's deal as senior exec producer on "The Daily Show With Jon Stewart." Moonves, says the key is knowing where your leverage exists and how much wiggle room you have. "Ten or 15 years ago you could make a good term deal for millions of dollars over a few years for a good showrunner without a specific show," he says. "Today those deals aren't as prevalent if you don't have some kind of leverage in the form of a show that they want you to run or continue to run that you could walk away from. When you have that leverage, you can make the deal that makes the most sense for your client, and you can extract more than the studio wants to pay."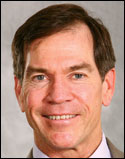 Schuyler Moore
Partner
Stroock & Stroock & Lavan
UCLA School of Law, 1981
Slate financing deals are a rarity these days, but Moore managed to close a biggie last summer, repping a consortium of foreign distributors (Toho-Towa, Kadokawa and Lotte) in Hemisphere's co-financing of "The Smurfs," "The Adventures of Tintin" and "Men in Black 3," which had a combined budget of over $400 million. In January, he repped top execs at Summit in the company's sale to Lionsgate for close to $1 billion in cash, stock and debt. Now, he's working with client Exclusive Media in its effort to acquire Avi Lerner's Millennium Entertainment. He also handles Russian producer Alexander Rodnyansky, whose A Co. recently closed a two-year sales and distribution deal with Fox. In the old days "I was working in the ghetto, because I represented these foreign distributors," Moore says. "Now they dominate. So it's been a fun ride for me."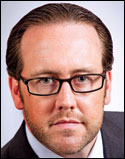 Ben Mulcahy
Partner
Sheppard Mullin
U. of Minnesota, 1994
Mulcahy is proud to have helped client Chrysler secure Clint Eastwood for its widely discussed "Halftime in America" Super Bowl spot in record time, but, as far as difficulty goes, it was nothing compared to the challenges he regularly faces ironing out cutting-edge multiplatform deals for Samsung Mobile or Paramount's ad campaigns for tentpole releases such as "Mission: Impossible — Ghost Protocol" and "Transformers: Dark of the Moon." "We've had these calls with 35 or 40 people from five different agencies, a studio and a major brand all involved because there are so many moving parts that need to be coordinated," Mulcahy says.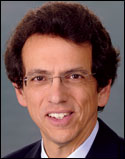 Kirk Pasich
Partner, insurance coverage group leader
Dickstein Shapiro
Loyola Law School, 1980
Legal publisher and researcher Chambers and Partners considers Pasich "one of the deans of the policyholder practice." His clients range from DreamWorks, Fox and NBCUniversal, to Tom Hanks and Rita Wilson, Sam Raimi, and owners of sports franchises. In the last 18 months he's successfully repped Hanks and Wilson in a lawsuit against their former business management firm and former insurance broker; Lionsgate Entertainment in a lawsuit over insurance coverage for claims brought by Carl Icahn; and handled cases involving Fox, UMG Recordings and Universal Music Group. "Insurance is critical to many transactions and to resolving many lawsuits," Pasich says. "It's a great experience to combine my passion for music and movies with the theoretically less interesting world of insurance."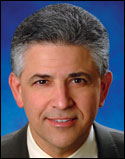 Daniel M. Petrocelli
Partner, chair of business trial and litigation practice
O'Melveny & Myers
Southwestern U., 1980
The longtime litigator found himself in the vortex of several splashy cases, including repping Warner Bros. and DC Comics in long-running copyright and trademark litigation with the heirs of Superman co-creators Jerry Siegel and Joe Shuster over rights to the lucrative Superman character. In April, Warners and DC celebrated a ruling from the 9th Circuit that unanimously sided with Petrocelli's team. In February, O'Melveny obtained summary judgment for Warner Bros. and scribe John Logan in a $100 million copyright and idea-theft case over the 2003 film "The Last Samurai." In November 2011, Petrocelli landed an impressive punch in persuading the New York State Athletic Commission to grant a boxing license to longtime client Antonio Margarito, which cleared the way for Margarito to face Miguel Cotto in a landmark bout. Boxers' "intense training, commitment and regimented schedule are very similar to what we do as trial lawyers when we're getting ready for a case," he says. "What I find so energizing and inspiring it that everyone from the paralegals to the support staff is working tirelessly. Everyone is dedicated to a single cause, to get the job done."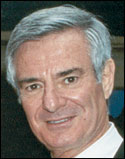 Bruce Ramer
Partner
Gang, Tyre, Ramer & Brown Inc.
Harvard Law School, 1958
The longtime attorney for A-listers Steven Spielberg and Clint Eastwood, Ramer handled DreamWorks' deal to extend its financing from India-based Reliance Entertainment. Deal funds the studio to the tune of three to five pictures, with an increasing focus on tentpoles. Ramer handled the deals on "War Horse," "Lincoln" and "Robopocalypse" for Spielberg, and "Trouble With the Curve" and "A Star Is Born" for Eastwood. Such deals for executive clients are getting more intricate, Ramer says. "The trend is busier, and the deals more complicated." Additional pacts include helmer Rupert Wyatt's return for a sequel to "Rise of the Planet of the Apes"; for TV chef Gordon Ramsay on multiple series; former model Elle Macpherson's hosting pact for "Fashion Star" and Ricki Lake on her return to talk TV this fall.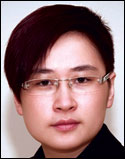 Yu Rong
Partner
Hylands Law Firm, Beijing Office
Beijing Union University, 1998
Over the past 18 months Yu has been legal counsel on sports program protection at China's State Administration of Radio Film and Television; handled work for the Copyright Society of China, the China Film Copyright Assn., and the Beijing Oriental Yonghe Intl. Copyright Trade Center; served as legal counsel for foreign program importation at CCTV. Yu also handled various copyright-oriented projects for Shanghai Film Group and IDG Media Fund; and worked as counsel on IP protection for the National Basketball Assn., Media Asia and Orange Sky. "The market is more open, and new legislation will stipulate that co-productions will be considered as domestic films depending on the ownership of the copyright," Yu says. "The industry, being still not as developed compared to overseas with respect to human resources, technology, management, and financing methods, provides a great opportunity for overseas firms."
Relativity Media trio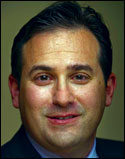 Michael Rosner
General counsel, executive VP, corporate affairs
UC Berkeley, 1993
Lauren Goldberg
Senior VP, corporate affairs, deputy general counsel
USC, 2006
Linda Benjamin
EVP, Business and Legal Affairs
U. of Minnesota, 1990
Seguing from Relativity's outside firm Loeb & Loeb to the inhouse post of general counsel six months ago, Rosner jumped right into the fray by working on a sprawling deal to raise $350 million for the company.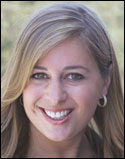 "It was a syndicated deal with a lot of lenders involved, which means a lot of lawyers, comments and intensity," says Rosner. The deal closed last month. "Being general counsel for the company puts you in the middle of it all. You're responsible for pulling together everything from all the diligence on our side, to negotiating every document, to brokering among the various constituents in the deal."
Collaborating with Goldberg, Rosner worked feverishly to secure the substantial cash infusion that will fund Relativity's upcoming slate of films, including an adaptation of Nicholas Sparks' romancer "Safe Haven." Recalls Goldberg: "We worked 24/7 in the six weeks leading up to the deal closing — all-nighters and weekends. Everyone was eager to get it done."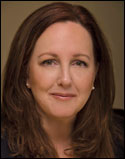 The deal came on the heels of a multi-picture P&A facility funded by supermarket billionaire Ron Burkle that the pair helped close in the fall.
While Rosner and Goldberg toiled to secure new coin, Benjamin was minding Relativity's vast network of international partnerships that includes output deals in 110 territories — one of the company's greatest assets. Among the highlights: she helped close a joint venture with German distribution giant Senator Entertainment to distribute Relativity's future films. Relativity became a significant shareholder in Senator in the process. Benjamin, who also hammered out a recent output deal with South African distributor Nu Metro, says her greatest strength as a lawyer is her honesty. "I'm straightforward about what we need within a transaction," she says. "It allows you to get to the core of issues much more directly, address each party's concerns. You can get the deal done quickly, get it done right and then stick it in the drawer so that you can start operating together.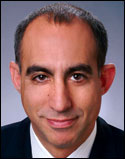 Stephen L. Saltzman
Partner
Loeb & Loeb
Columbia Law School, 1986
Saltzman's practice literally spans the globe, facilitating deals connecting international entities with U.S. studios, talent and the general marketplace. China has been prominent on Saltzman's list of recent accomplishments, highlighted by the joint-venture deal between Beijing Galloping Horse Film Co. and Digital Domain that will see the vfx studio set up a facility in Beijing. He's also been representing Huayi Bros. Media, the prominent Chinese production, distribution, management and exhibition company and cut deals for U.S. talent including Adrien Brody and Tim Robbins to appear in Chinese films like Feng Xiaogang's latest, "Remembering 1942." "A lot of my job," he says, "is being able to bridge that gap, and create the credibility and effective communication that are needed between the Chinese side and U.S. side to enable these deals to happen."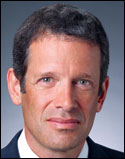 David Sands
Partner
Sheppard Mullin
Boston U., 1987
If all Sands had done was help orchestrate the management buyout of ICM from its private equity owners Rizvi Traverse and former chairman Jeff Berg, he would have had a big year. But he also had his hand in a host of other deals, from Playboy Enterprises' sale of its adult businesses to Manwin, to securing a round of debt financing for Canadian children's animation company Cookie Jar Entertainment. Sands thinks the creation of ICM Partners will have the biggest ripple effect on the industry. "Do agents want to be an employee or do they want to be a partner and have ownership in a company?" he asks. "The business model an agency chooses is going to impact its ability to attract and keep people."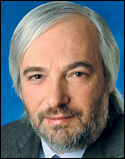 Stephen Scharf
Partner
O'Melveny & Myers
Stanford U., 1975
As a key member of O'Melveny & Myers' growing entertainment, sports and media practice, Scharf kept his eye trained abroad and helped negotiate a three-year pact between client Studiocanal and Anton Capital Entertainment that will see the European media fund co-finance about 100 pics distributed by the French giant. He also advised Legendary Pictures on the creation of Legendary East, a Hong Kong-based entertainment company meant to develop and produce English-language China-themed films for a global audience, as well as the company's $441 million capital raise. "China might be getting the most publicity, but we see growth throughout Asia," says Scharf, who also worked on transactions involving Indonesia, India and South Korea. He considers international film financing, exhibition, distribution and sports as extremely fertile territory. "We see this as the greatest area of growth moving forward for the next five years."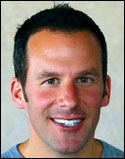 P.J. Shapiro
Partner
Ziffren Brittenham
USC Gould School of Law, 2000
The firm's youngest capital partner negotiated Emma Stone's deals for "Spider-Man," "Gangster Squad" and "Little White Corvette," her lucrative, longterm endorsement agreement with Revlon, and Justin Timberlake's acting deals for "Inside Llewyn Davis," "Trouble With the Curve" and "Runner, Runner." He also handled Russell Brand's overall producing deal with Warner Bros. and deals for "Rock of Ages," "Lamb of God" and FX latenight talk show "Strangely Uplifting." "Piracy and the deterioration of the traditional home video market have contributed to making our jobs as advocates significantly more challenging," Shapiro says. "At the same time, technological advancements, new distribution platforms — both in the traditional and non-traditional sense — as well as a growing international buying market, have created real opportunities for our clients."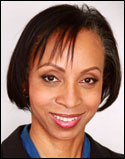 Nina Shaw
Founding partner
Del, Shaw, Moonves, Tanaka, Finkelstein & Lezcano
Columbia School of Law, 1979
Over the past year, Shaw has closed a number of headline-grabbing deals, including Arsenio Hall's return to talk TV and Jamie Foxx's first teaming with Quentin Tarantino in "Django Unchained." But she says her crowning moment came when friend and client Ava DuVernay won director at Sundance for the drama "Middle of Nowhere," marking the first time a black woman has been tapped with the honor. Shaw also brokered a distribution pact with Participant Media for the publicist-turned-multihyphenate's film. "Like all good negotiators, I understand the process," says Shaw, who handles busy producer Bill Horberg ("The Necessary Death of Charlie Countryman"). "Let's face it, it never works out well if you don't understand the dance of how to ultimately get what you want. It might get you what you want when you have all the leverage, but I think it's more (impressive) to get everything you need when you don't have the leverage."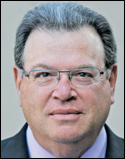 Marty Singer
Partner
Lavely & Singer
Brooklyn Law School, 1977
One of Hollywood's pre-eminent litigators, Singer has repped hundreds of high-profile clients, handled matters for Fortune 500 companies, and tried more than 100 arbitrations and jury trials — in the process gaining a reputation for his tenacity and becoming one of the most recognized names in the profession. Recently honored as the 2012 Entertainment Lawyer of the Year by the Beverly Hills Bar Assn., Singer has seen the business evolve substantially in the past few years. "It's become more contentious and litigious now," he says. In part, "that could be because of the economy." He's also seen "a significant move away" from trying cases before a jury, with most cases now going into arbitration rather than to court.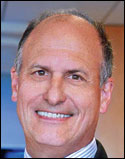 John W. Spiegel
Litigation partner
Munger, Tolles & Olson
Yale Law School, 1976
Spiegel was on the front lines of the most-watched Hollywood spat in recent times, representing Warner Bros. in its firing of Charlie Sheen from "Two and a Half Men" and defending the studio from Sheen's subsequent lawsuit. Spiegel says the decision to drop Sheen reflects well on the studio from a moral perspective, as well as being a legal and financial victory. "I was very involved in the decision that was made to terminate him after numerous efforts to get him the help he needed," he says. Spiegel adds that the fact the court upheld arbitration clause in Sheen's contract will make such clauses easier to enforce in the future. Other cases Spiegel has handled for Warner Bros. include a successful suit against CBS over the licensing agreement for "Two and a Half Men."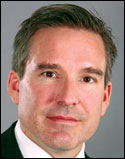 Matthew Thompson
Partner
Stroock & Stroock & Lavan
UC Hastings College of the Law, 1991
Thompson says he's never done a tougher deal in less time. Working with a core team of seven lawyers at Stroock pulling multiple consecutive all-nighters in the furious final eight weeks leading up to the May 31 close, he helped engineer Relativity Media's infusion of $350 million in debt financing from supermarket mogul Ron Burkle. "Some would argue that this deal saved the studio," Thompson says. "If that is true, that's a good thing for everybody in town. Several hundred people keep their jobs." Thompson also helped engineer Toho-Towa, Kadokawa, and Lotte's investment in Hemisphere's slate financing for several big-budget studio films (including "Tintin," "Men in Black 3" and "The Smurfs") and Comerica bank's facility deals for Nu Image and Endgame, as well Mark Burnett Prods.' joint venture-partnership with Hearst and the subsequent minority positions it took in several companies. Next: a major acquisition by Bunim/Murray.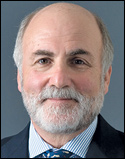 Lawrence J. Ulman
Partner and co-chairman, Media, Entertainment and Technology Practice Group
Gibson, Dunn & Crutcher
USC, 1975
Ulman has been putting together financing deals for the major studios for decades. The most recent: repping Paramount in a multi-picture financing deal with Hemisphere Capital Management that funded "The Adventures of Tintin" and the upcoming "World War Z"; a co-financing deal with David Ellison's Skydance, also for Par, that funded pics including "Mission: Impossible — Ghost Protocol" and "True Grit"; representing Fox in its ongoing co-financing relationship with Dune Entertainment; and repping Universal in setting up the Beverly 2 fund with Relativity Media. Ulman says global economic problems have had a big impact on the availability of not just investment capital, but also tax incentives all over the world. "We've had to be smarter, quicker and more resourceful than ever before because there just hasn't been a lot of money," he says.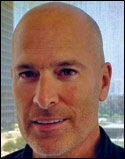 Kevin Yorn
Co-founder, managing partner
Morris, Yorn, Barnes, Levine, Krintzman, Rubenstein & Kohner
Tulane U. Law School, 1990
Yorn has built expertise in connecting Hollywood with outside investors, mostly in the tech sector. "A lot of the people who are the traditional finance folks, especially in startups, just don't know how to deal with Hollywood and especially the studios and celebrities," says Yorn. His accomplishments include connecting gamemakers Sojo Studios with Ellen DeGeneres, who invested in the company and gave its WeTopia game a big kick-off on her show. Yorn also set up "CSI" creator Anthony Zuiker with YouTube-financed online show "Blackbox TV" and with Netflix on a creator-owned scripted series "Cybergeddon." He's also set up DeGeneres with an endorsement deal at J.C. Penney that offers profit participation, and fashion deals for Scarlett Johansson with the likes of Louis Vuitton and Dolce & Gabbana.
— Profiles written by Iain Blair, Clifford Coonan, Adam Dawtrey, Todd Longwell, Tom McLean, Todd Kushigemachi and Tatiana Seigel.