Josh Altman
Hilton & Hyland
Clients: 25% celebs, 25% overseas, 25% athletes, 25% "regular people"
Where: L.A. with brother Matt, a former CAA and Gersh agent.
Comments: Started out at a showbiz agency mailroom.
On Showbizzers: "With major celebrity clients, we spend more time working with their team — business managers or attorneys. Sometimes they'll see a house once, and then won't see it again while we deal with the business manager."
Ben Bacal
Sotheby's
Clients: Biz managers, actors, writers, directors, producers
Where: Beverly Hills, the Hollywood Hills, Sunset Strip, Brentwood, Pacific Palisades, Malibu
Comments: Bacal got into real estate to finance his entrepreneurial activities. He's launched a real estate site and has a TV show in development.
On Showbizzers: "I find them easier to deal with because they know what they want and they have great advisers. When they find the right house for the price, they go for it."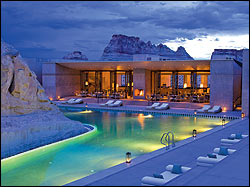 Tracy Tutor Maltas
The Partners Trust
Clients: Wide range of celebs; reps Aman Resorts' Amangiri villas in Utah, right.
Where: All over California
Comments: For Tutor Maltas, understanding the "layers and nuances" of the industry is a big help, as well as knowing the importance of privacy and discretion.
On Showbizzers: "Most of my clients become my dearest friends, such as Angie Harmon and Jason Sehorn. (Even as celebrities) they're down to earth and make my job easy."
Blair Chang
The Agency
Clients: High-profile talent, writers, musicians
Where: Architectural properties ("homes that are publishable") from the Palisades to Los Feliz
Comments: Chang got his start in the biz with his mother, a top agent in San Marino and Pasadena, and carved his own way on the Westside in 2002.
On Showbizzers: "I treat every client equally; I protect their privacy and listen to what they say."

Bradley J. Feld
Madison Partners
Clients: Viacom, E! Entertainment, Comcast, Bicycle Music, Ryan Seacrest Productions
Where: Low-rise campuses like Media Studios North in Bur bank and MTV in Santa Monica
Comments: Believes celebs are magnets for other celebs because they want to be with each other.
On Showbizzers: "They're extremely creative and have extraordinary ideas to use their properties and buildings in new and creative ways.
Sally Forster Jones
Coldwell Banker Previews Intl.
Clients: Actors, writers, producers; repped Candy Spelling and the Spelling Manor, the most expensive property listed for sale in the world at the time.
Where: Estate properties on the Westside, Malibu, Laguna Beach
Comments: Meets with high-net-worth individuals in China.
On Showbizzers: "Most want to protect their privacy and look at properties that are more private. They're in the public eye and I'm respectful of their needs."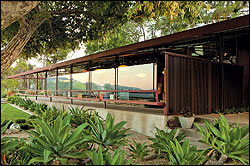 Crosby Doe
Crosby Doe Associates
Clients: Joel Silver, Toby Emmerich, Bob Shaye, Noam Murro, Mitch Glazer, Kelly Lynch
Where: Southern California
Comments: Believes entertainment types understand space esthetically because they work with it visually.
On Showbizzers: "The most loyal and cogent connoisseurs of architectural homes are the producers, directors and people behind the lens."
Denny Kagasoff
Prudential California Realty
Clients: Studio execs, writers, producers, directors
Where: H'wood Hills, Pacific Palisades and everything in between
Comments: Paparazzi are a challenge and stars sometimes use disguises to see properties.
On Showbizzers: "I'm really lucky; I don't work with prima donnas or divas."

Jade Mills
Coldwell Banker Previews Intl.
Clients:Mostly celebrities; reportedly worked with Jennifer Aniston, Charlie Sheen, and repped an Elvis Presley estate
Where: Hollywood Hills, Malibu, Westside
Comments: Started celeb real estate when she met Lionel Richie and his wife at a charity event.
On Showbizzers: "The most challenging thing with celebrities is timing; they have so little time that you have to be available and flexible when they want to go look at a property."
Barry Peele
Sotheby's Beverly Hills
Clients: Actors, writers, producers, biz execs; reportedly worked with celebs such as Madonna, Ricky Martin and Demi Moore.
Where: Westside, Hollywood Hills, Malibu
Comments: Peele's mentor was fabled real estate agent Elaine Young, who advised him to get out of commercial properties "because the real money is in Beverly Hills residential."
On Showbizzers: "Entertainers are concerned less with the area and more with the type and quality of the property."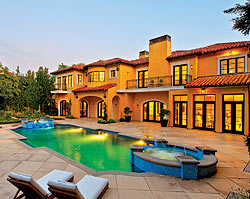 Jody Fine
Prudential, Pacific Palisades
Clients: Producers, directors, others
Where: Pacific Palisades, Santa Monica, Brentwood
Comments: Believes privacy in finding the right home for a celebrity has become a real issue, especially with the increase in paparazzi activity.
On Showbizzers: "They want to have a fairly good-sized piece of property, walled, gated and landscaped for privacy."
Lee Polster
Travers Realty
Clients:The Weinstein Co., Lionsgate, Collective Management Group, Gelfand Rennert, Smuggler, Freemark Financial, Jackoway Tyreman, PMC
Where: L.A. and New York
Comments: Always prefers to meet face-to-face with clients.
On Showbizzers: "There's not a big difference between showbiz clients and others; most want the same goals. They're not real estate experts; you must inform them about what you're trying to accomplish."

Leslie Kavanaugh
Sotheby's
Clients: Actors, producers, writers, biz managers; referrals via son Ryan of Relativity Media
Where: The Westside, Malibu, Bel-Air, Hollywood
Comments: Originally an interior designer with a general contractor's license, she decided to get a real e
state license more than 25 years ago.
On Showbizzers: "One of the things I've held steadfast to, whether the client is a celebrity or not, is they get the best of service I can give. And I deal on that level with everyone."
Barry Peele
Sotheby's Beverly Hills
Clients: Actors, writers, producers, biz execs; reportedly worked with celebs such as Madonna, Ricky Martin and Demi Moore.
Where: Westside, Hollywood Hills, Malibu
Comments: Peele's mentor was fabled real esate agent Elaine Young, who advised him to get out of commercial properties "because the real money is in Beverly Hills residential." On Showbizzers: "Entertainers are concerned less with the area and more with the type and quality of the property."

Peter Maurice
Rodeo Realty
Clients: Sony, MGM, Fox, HBO, Showtime, Universal, Disney, Dream Works, Warner Bros.
Where: The Westside, Santa Barbara, New York, Hawaii
Comments: Former VP of legal affairs at Fox with a background in landscape architecture.
On Showbizzers: "They know what they want and have a keen esthetic sensibility. Every client presents his or her own challenges (but) I don't find anything particularly unique with an entertainment client."
Aaron Kirman
Christie's Intl. Real Estate/Hilton & Hyland
Clients:WME, Brillstein Entertainment, CAA, business managers, actors, writers
Where: L.A. and around the world
Comments: Entertainment clients often come with an entourage of business managers, agents and lawyers, so he stresses the importance of communicating via conference calls on a regular basis.
On Showbizzers: A lot of showbiz people have great taste in art and architecture; they're a lot of fun."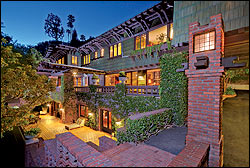 Lee Ziff
Keller Williams Beverly Hills
Clients: Producers, writers, actors, business managers, music industry pros
Where: No limits; "it forces me to understand every neighborhood."
Comments: Westside lifer who got his start in biz via owning and managing a private tennis club.
On Showbizzers: "The biggest common denominator is the need for confidentiality. You also need to be able to respond quickly (and) get them what they want."
Joyce Rey
Coldwell Banker Previews Intl.
Clients:Jennifer Aniston, Nicolas Cage, Renee Zellweger, Lionel Richie, Tom Jones, Maria Shriver, Adam Venit; repped Gagosian Gallery
Where: From Sunset Strip to Malibu
Comments: Sold to to Lee Strasberg 40 years ago. His widow, Anna, still lives in the house.
On Showbizzers: "My experience is an asset as I have a great knowledge of inventory both on and off the market, and I'm a seasoned negotiator."

Scott Tamkin
Nest Real Estate Group
Clients:Sony, Lionsgate, CAA, WME, indie writers and directors
Where: Santa Monica and the Westside, including Brentwood and Cheviot Hills
Comments: Tamkin, who teams with wife Melinda, believes the idea of snooty showbiz people is just a perception of those who don't know the business.
On Showbizzers: "The biggest challenge: celebrities (often) want more of a home than they can afford, so I will get our heads together with the business manager about setting expectations."
Billy Rose
The Agency
Clients:NDA's preclude Rose from discussing clients; he's working with two Oscar-winning actors.
Where: Architectural homes in Southern California
Comments: Former entertainment lawyer and UTA agent, Rose understands scheduling conflicts and confidentiality issues.
On Showbizzers: "We often use password-protected sites so only prequalified buyers can gain virtual access to a person's inner sanctum. Some don't want people strolling through their house, even if it's only digitally."
Mauricio Umansky
The Agency
Clients:Athletes, actors, producers, directors, writers, "The Simpsons'" creators; handled the Wilt Chamberlain estate.
Where: Santa Monica, Bel-Air, Beverly Hills, Brentwood, Holmby Hills, Downtown
Comments: Grew up in Bel-Air; began his career in luxury real estate at 26.
On Showbizzers: "My mouth stays shut. I have the expertise to advise clients properly, maintain confidentiality and be valuable to their business manager."
The Variety Guide to Entertainment, Home Design & Real Estate
Showcase home is thesp's act II | The challenges and rewards of working with showbiz royalty | Lodgings, eateries court Hollywood crowd | Bizzers head to new wine country | Helping talent and creatives find their piece of paradise