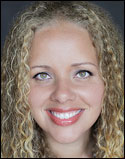 BELVA ANAKWENZE
Principal and business manager, Abacus Financial Group
Expertise: Full-service business management, including bill payments, insurance and real estate transactions for personal and business affairs.
Clients: Professional athletes, coaches, executives, actors, TV hosts, editors, producers and directors.
Client stories: "Giving an NBA player honest feedback about his career was one of the toughest things I have had to do as a business manager," says Anakwenze. "As with most NBA players, he was surrounded by an entourage of would-be advisers. His dream was to become a singer and he wanted to invest upwards of $300,000 on creating an album while (at the same time) looking for a new team. I gently reminded him that he was approaching 30 and was a relatively unknown professional athlete. Further, I provided him with personal contacts in the industry to reduce production costs. My soft approach was not well received and soon he could no longer afford our services."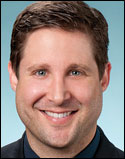 ANDREW B. CROW
Partner, WG&S
Expertise: Business management in the high-net-worth arena.
Clients: Talent and entertainment executives, high-net-worth individuals. Names include Richard Gere, Shailene Woodley, Jared Leto and his band 30 Seconds to Mars, and Adrianne Palicki.
Client stories: "I face the challenge of integrating the experience and best practices from the firm's high-net-worth, A-list clients and applying the same skill set to my young Hollywood stars with respect to preservation of capital and building wealth," Crow says. "I challenge my clients to institute disciplined budgeting and set up automatic saving mechanisms to their retirement plans. Having a solid foundation allows for creative feedom to choose projects that have meaning to them as well as hedging for the future."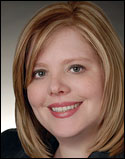 BRANDY DAVIS
Business management practice leader (partner), SingerLewak
Expertise: Media, entertainment, high-net-worth individuals and private businesses.
Clients: Actors, producers, writers, agents, managers and directors. Also production studios and companies, high-net-worth individuals, entrepreneurs and family-owned businesses. Names include Roberto Orci of K/O Paper Products, the production company he co-founded with writing partner Alex Kurtzman; and "Hawaii 5-0" showrunner Peter Lenkov.
Client stories: A client once called Davis as a fire was racing toward the client's home in the hills. "She wanted to know if she was adequately insured, and I told her she was insured to the nines and that she needed to evacuate her home immediately," says Davis. "I told her to get her animals and essential things and leave. It didn't matter where to; she could come to my house, or I could refer her to a hotel, but she needed to leave immediately."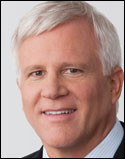 PATRICK DUNN
Managing Partner, Dunn & Pariser
Expertise: Accounting and tax practice specializing in business management, primarily in the entertainment and professional athlete worlds.
Clients: Producers, directors, actors, feature film writers, baseball players, studio executives and Internet entrepreneurs. "We have a couple of the largest film grossers of all time as clients," he says, but declines to offer names.
Client stories: "Our clients ask us wild questions, and we're asked to resolve them," says Dunn, who remembers one who wanted to develop an international school. "I knew nothing about schools at that point, but now we've launched it and it's going to be a very successful venture. We brought in international tax experts, financing sources and developed relationships with education groups in (different) countries." A big challenge, he adds, is "having a question thrown at you where you have no previous relationships; you set out to accomplish it and help the client exercise their vision."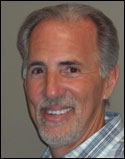 SCOTT FEINSTEIN
Partner, Summit Business Management
Expertise: Business management for actors, directors, cinematographers, writers, producers and pro athletes.
Clients: Mila Kunis, Taylor Lautner, Eric Stonestreet.
Client stories: Feinstein once got a call from a client who wanted to buy a $35,000 watch. "I said, 'What time does it say on that watch?' He said, 'Ten to two.' I said, 'I have a $35 Timex and it says the same thing. Put the watch down.' He said, 'No, I really need the bling bling.'" Feinstein reminded the client that to have that $35,000 watch he needed to back it up by earning an extra $100,000, because a client doesn't make as much as he thinks he's making when dues, commissions and expenses are factored in. "He hung up on me," says Feinstein, "but he didn't buy the watch. Our job is to be the devil on their shoulder, saying, 'Don't do that.' I have a lot of people who call me dad."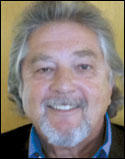 BERNARD GUDVI
Partner, GSO Business Management
Expertise: Financial business management in all areas. "We do soup-to-nuts, from bookkeeping to helping make investment decisions and estate/retirement planning," says Gudvi. "It's one-stop shopping."
Clients: Music industry people, performing artists, individuals in movie and TV production, baseball and football athletes and high-net-worth individuals.
Client stories: Clients often get a bug in their ear about a particular stock or investment and try to advise their own advisers, Gudvi observes. One songwriter, he recalls, paid a lot of attention to Dow Jones averages and the price of gold, and was constantly talking about it. But Gudvi told the songwriter he would make more money by pouring his energies and talents into writing another hit song. "I said, 'If you stay focused on what you do, writing songs, that will take care of any change in the price of gold or swing in the stock market.' "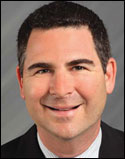 MICHAEL KAPLAN
Partner in charge of business management, Miller Kaplan Arase
Expertise: With offices in Los Angeles; Seattle; Las Vegas; San Francisco; and Portland, Ore., the Miller, Kaplan firm provides a range of services, says Kaplan, "whether it's buying cars or boats or planes for clients, or doing royalty and licensing audits," a service most firms farm out. "Every day brings something out of the ordinary."
Clients: Actors, producers, writers, directors, musicians, athletes and executives, including many from the U.K., Australia, the Far East and other overseas locations.
Client stories: Kaplan once counseled a client who thought he had found the car of his dreams. "The client said, 'Make out the check and take care of this,' " Kaplan remembers. "We took care of it, then just as we were finalizing the transaction, the client calls and says, 'I just went across
the street and found an even better car.' Of course, we had to cancel everything we'd done and start over."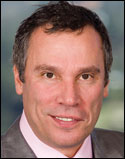 MICHAEL KARLIN
Partner, Nigro Karlin Segal & Feldstein
Expertise: Business management, sports and entertainment, taxes, music, touring and forensic accounting. "We act as a personal CFO for high-net-worth and high-income individuals, many of whom are in the entertainment industry," Karlin says.
Clients: Musicians, songwriters, producers, screenwriters, television and theatrical directors, motion picture producers, entertainment industry executives and high-net-worth individuals. Names include Joan Rivers, Van Halen, Phil Alden Robinson, Walter F. Parkes, Laurie MacDonald.
Client stories: Karlin recalls having to fend off clients demanding to know why he didn't recommend Facebook's IPO offering. "I don't believe in stock picking to make money," he says. But his best story involves getting a request from a client who wanted to know how much money was in the client's bank account, down to the penny. "He goes, 'I want it at my house today,' " Karlin recalls. So Karlin started making calls to see if the bank had that much cash in its vault. Ten minutes later, the client called back. "I said, 'I'm working with the bank,'" and he said, 'Cancel it. I just wanted to know I could get to my money.' "
MATT LICHTENBERG
Partner, Level Four Business Management
Expertise: Lichtenberg specializes in comedy. His connection with funny business started with client and friend, stand-up comic Paul Provenza. "We kind of grew up together in the Bronx," he says. "Our parents taught together at P.S. 96."
Clients: Comedians, actors, musicians. Names include Will Ferrell, Lewis Black and Larry David. He's repped David since 1984. "When I met him, (David) kept saying, 'I understand if you don't want to take me on. I'm never going to make any money for you,' " Lichtenberg says. "I had just seen him perform in New York and there were eight people in the room, dying with laughter, and they were all comics."
Client stories: Lichtenberg admits that for some clients times are tough. "In the past, our clients kind of excelled in the recessions," he says, "but, for the first time, I'm having to counsel clients on how to downsize their lives." He wishes could go on the record with specifics about how a client was forced to sell, say, his prized Ping-Pong ball collection, but "someone may read it and say, 'Wait a minute! Those are my (expletive deleted) Ping-Pong balls!"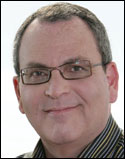 PETER MAINSTAIN
Senior partner and co-founder, Tanner Mainstain Blatt Glynn & Johnson
Expertise: Full business management and home office responsibilities; comprehensive tax, financial and estate planning and implementation, including asset protection techniques, analysis of investments and financial transactions; coordinating with other advisers; review of existing and proposed insurance coverage; and interacting with the entertainment guilds to ensure that accurate benefits are paid.
Clients: Sports and entertainment and community members, including studio executives, writers, directors, producers, cinematographers, composers, recording artists, set designers, costume designers, talent agents and agencies, attorneys and law firms, production companies and lifestyle brands.
Client stories: "One of the strangest occurred in late 1993 during a meeting with new clients. The discussion turned to earthquake insurance and my recommendation was to get it. They had never had it and were very reticent to now be covered. I was able to prevail and, of course, in January 1994 we had the tragic Northridge earthquake. They were able to rebuild their home from the insurance proceeds, and I felt that I had done my job."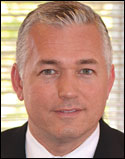 ANDREW K. MEYER
Partner, Freemark Financial
Expertise: Entertainment business management and family office.
Clients: Individuals and their companies in television, film, music and publishing. They include actors, writers, directors, producers and composers working in features and on multiple programs on CBS, NBC, ABC, Fox, WB, HBO, USA, AMC and the Disney networks.
Client stories: "Real-estate transactions can be the most emotional and challenging, especially when clients can afford anything," Meyer says. "A high-net-worth client found the home of their dreams, and after considerable research and negotiation with the seller, the client was prepared to pay the asking price. Based on our research, we determined that the client had to walk away. While they were initially heartbroken, we were confident that in time could come back for a significantly reduced purchase price. There is always risk, but we are here to read the situations and to help make the hard decisions. In this case, they purchased the home three months later, and we saved the client more than $500,000."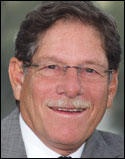 FRED NIGRO
Partner, Nigro Karlin Segal & Feldstein
Expertise: Business management, sports and entertainment, taxes, music, touring and forensic accounting.
Clients: Actors, writers, professional sports players, producers, musicians. Names include David Letterman and his Worldwide Pants production company, and Demi Moore. Past clients include Tom Cruise and Nicole Kidman.
Client stories: "There is no comedy in business management, only successful resolutions," writes Nigro in an email. "Events may seem funny to some after the fact, but at the time everything is serious business." That said, during the 2007 writers strike, Letterman knew he would be putting 200 people on unemployment from the "Late Show" for an undetermined period — and he didn't want to lose his staff. "We came up with a plan to supplement the staff's salary using a combination of bank loans and Dave's own generosity to let us through this period. That was a business management challenge," Nigro writes.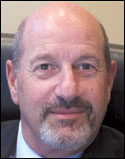 MICHAEL OPPENHEIM
Partner, GSO Business Management
Expertise: Broad coverage of all financial aspects of clients' lives, including tracking money, managing health insurance, royalty work, and buying and selling property.
Clients: Largely music-related artists, writers, producers, record companies and management companies. Some film and television, athletes and high-net-worth individuals. Names include Eminem, Backstreet Boys, Korn.
Client stories: A lottery-winning client wanted to give half of the winnings to her boyfriend. "We basically advised her that it would be better to marry somebody than give half the money away," he says. "If you love someone enough to give them half your money, you might as well marry them." Oppenheim adds that being a business manager is really about being a father figure, offering financial lessons — but also life lessons. "So much of the crazy advice you give people isn't even (about) the financials."
STEVES RODRIGUEZ
Partner, Freemark Financial
Expertise: Music and production.
Clients: Touring artists, major studios that own touring properties, commercial, television and film production companies, feature film and commercial directors. Names include touring properties for Fox ("Glee") and Sony/Viacom ("Big Time Rush"); the Droga5 advertising agency; production company Smuggler; and the producers of the Tony Award-winning "Once."
Client stories: "A high-net-worth individual had a real spending problem and we tried multiple approaches in getting them to rein it in. We ultimately asked the client to hand over all their credit cards except for their ATM card, which we lowered the limit on. The net result was that the client reached out to me for any large purchases, and although it was a lot of work, it had the desired effect, and we finally altered their spending patterns."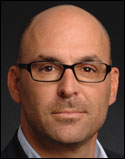 JASON ROMANO
Partner, Moss Adams Wealth Advisers
Expertise: Comprehensive wealth management and family office services, including financial planning, investment management, and estate planning.
Clients: Individuals and their families; senior executives and business owners; television and film executive producers, writers, actors, and talent agents.
Client stories: "In 2008, 'do nothing' was incredibly challenging advice to give, but not reacting to the swings of the market is the key to long-term financial success," says Romano. "And for my clients in the entertainment industry, this advice goes even further. There is a lot of 'You gotta talk to my guy' or 'I've got the best tip for you' floating around, and it's easy to get lost in the cycle of pressure and keeping up with the Joneses mentality. But my clients have learned to tune all of that out. 'Do nothing' helps them ignore what everyone else is doing, to stay focused on their long-term goals, and continue working and saving money to achieve what they want to accomplish in life."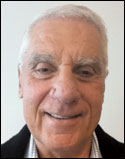 GEORGE SAVITSKY
Managing partner, Savitsky Satin & Bacon
Expertise: Strictly business management, including handling bills, investments and taxes; assisting in the purchase of cars and homes; liaising with agents and attorneys. Although the firm prides itself on the hands-on personal service provided by the 35-person staff, it isn't afraid of conducting business in the virtual realm (e.g., endorsing checks over the Internet). "There's a lot of things we can do now that will ultimately save the client money, because we are very proactive in terms of being a paperless office here," Savitsky says.
Clients: Writers, directors, producers, composers and executives.
Client stories: Telling someone they have to sell their house "was a very difficult thing to say, because it's always possible that what I see in the future is wrong," he says, "but it turns out it was the correct advice."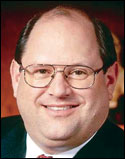 MICKEY SEGAL
Managing partner. Nigro Karlin Segal & Feldstein
Expertise: Full-service business management practice focusing on entertainment, corporate executives, families, high-net-worth individuals. Entertainment clients comprise about 65% of the business.
Clients: Athletes, writers, directors, producers, actors, musicians. Names include Dwight Howard, Madonna, Matt Kemp, Bruno Mars.
Client stories: Once a client wanted to invest millions in an oil and gas deal with a long-time acquaintance. Segal advised him to make the investment part of his overall investment strategy "as opposed to 'this is my get-rich-quick scheme.' And if the guy does a great job with what he's supposed to do you 'll make a lot of money, and if he doesn't, you won't be looking for a gun to kill yourself." With that logic, Segal was able to talk the client down in terms of how much he wanted to invest. He still lost money, but "fortunately he didn't put in a tenth of what he wanted to. That's what they need us for."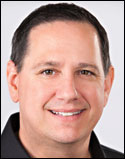 STEVEN SHAPIRO
Partner and Founder, Summit Business Management
Expertise: Business management, accounting and taxation for entertainment industry and professional sports clients.
Clients: Actors, actresses, directors, cinematographers, writers, producers and pro athletes. Names include Weird Al Yankovic, Aaron Paul, Vanessa Hudgens.
Client stories: Shapiro had a high-profile client who found a dream house for himself and his wife, with low real estate taxes — but, among other issues, a large retaining wall without permits was starting to lean. The real estate agent argued that Shapiro's concerns were overreactions, but Shapiro prevailed. Ultimately, "the client was very happy with the due diligence and even the Realtor knew to keep her mouth shut," he says. Another time, a bulimic client came to Shapiro's office for a meeting with his manager and kept a trash can next to himself so he wouldn't have to run to the bathroom. "I told him the next time we should meet before any meals."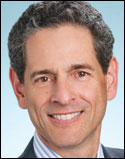 ERIC C. WASSERMAN
Managing partner, WG&S
Expertise: Outsourced administrative services that include bill pay, asset aggregation, risk management; philanthropic, tax and advisory services that include income tax minimization, estate and transfer tax minimization and tax-efficient investing. The overall goal is the preservation of wealth.
Clients: High-net-worth individuals, family offices, entertainers, Fortune 500 executives, entrepreneurs, middle-market business owners, multi-generational wealth.
Client stories: "We have given advice on cash flow and liquidity planning that was crucial in navigating the financial crises of 9/11 and 2008; negotiated the loan agreement and insurance provisions for the exhibit of valuable art; identified low-value assets for contribution to family limited partnerships and GRATs (grantor retained annuity trusts, commonly used to make gifts to family members without paying U.S. gift tax); and facilitated and encouraged dialogue with investment advisers around tax efficiency in investment management and investment entities."
Business Managers Elite Report 2012
High tech puts coin in bizzers' coffers | Commitment to clients and philanthropy | Guardians of Hollywood lives