Here are 25 series, in chronological order, that changed the smallscreen: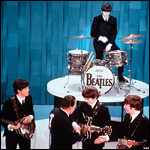 1948-71
"The Ed Sullivan Show"
His variety show wasn't unique even when it started and Ed Sullivan himself, a newspaper columnist who wrote about show business, was far from gifted as a TV host. Nonetheless, during the 23 years this show ran, it was America's foremost star-making machine. Among those who made their American television debut on Sullivan's show (initially called "Toast of the Town") were Bob Hope, Lena Horne, Dinah Shore, Eddie Fisher, Charles Laughton, the comedy team of Dean Martin and Jerry Lewis and, of course, the Beatles. In an era of few viewing options, Sullivan selected guests to please all constituencies, even including excerpts from opera and ballet. Little wonder that he dominated Sunday night in a way today's TV execs can only dream about.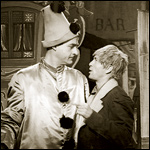 1950-54
"Your Show of Shows"
When TV was in its infancy, this live 90-minute weekly program, originally titled "Admiral Broadway Revue," laid the foundation for nearly every comedy-variety show for generations to come. Regulars Sid Caesar, Imogene Coca, Carl Reiner and Howard Morris formed the nucleus of a cast that pioneered sketch comedy and cultural satire. The characters they developed returned time and again to the delight of the studio audience and the growing number of Americans with TV sets. Although the show featured singers and dancers, it continues to be remembered most for the way it redefined comedy to take full advantage of the visual element of the new medium.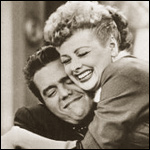 1951-57
"I Love Lucy"
Before "I Love Lucy," TV sitcoms were either live from New York, or filmed with a single camera and sweetened with canned laughter. But Desi Arnaz and Lucille Ball broke ground by filming before a live aud with three cameras at once. Not only was a new style of L.A.-based TV production born, but the 35mm quality of the prints led to heretofore unseen levels of syndicated success. It's impossible to overstate the impact of "Lucy" beyond its well-established popularity as great comedy, but it even inaugurated the notion of event television when Ball's character gave birth to Little Ricky on the show the same night Ball herself gave birth to her second child.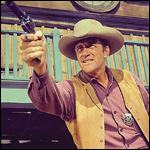 1955-75
"Gunsmoke"
John Wayne's stamp of approval marked the premiere episode of "Gunsmoke" in 1955, the first adult Western to hit the air. This series offered complex depiction of ethnic groups, not the standard good vs. bad shown in countless films. With his slow drawl and fast gun, the iconic Marshal Dillon became the face of the American West. The series inspired a different take on the standard horse opera, paving the way for series such as "Have Gun, Will Travel" and "Maverick" during its record run spanning 20 seasons and 635 episodes.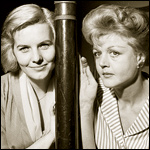 1956-60
"Playhouse 90"
CBS produced what became the crown jewel of live television anthologies with "Playhouse 90." Using a considerable budget and a top-drawer approach to talent that included writers Rod Serling, Horton Foote and Abby Mann, as well as frequent director John Frankenheimer, the series introduced teleplays that have since become dramatic classics: Serling's "Requiem for a Heavyweight"; "The Miracle Worker," which would go on to stage and screen success; and "Judgment at Nuremberg," plus countless literary adaptations. Though it couldn't outlast a changing trend toward filmed or pre-taped shows, its commitment to quality weekly drama was unique for its time.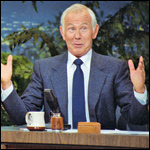 1962-92
"The Tonight Show With Johnny Carson"
Without Carson, there's no Letterman, no Leno, no Ferguson, no Fallon. They'll be the first to tell you that. But Carson's influence extends well beyond the latenight landscape. He taught two generations of comedians how to tell a joke and, many, including Jerry Seinfeld, Bill Maher and Roseanne Barr, received their first national exposure on his show. Carson's brilliance transcended his monologues and self-deprecating sketches. He knew how to listen, which endeared him to guests and inspired innumerable off-the-cuff moments. His presence was singular. As Letterman put it: For 30 years, people wanted to end their day being "tucked in by Johnny."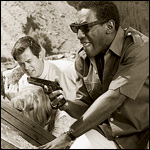 1965-68
"I Spy"
"I Spy" made the history books for its ground-breaking casting of African-American Bill Cosby in a lead dramatic role (that won Cosby three Emmys), but the 1960s drama deserves a chapter in chemistry texts as well. The give and take between Cosby and Robert Culp, wry but deeply felt, stands against any two-person combo in TV history. Combined with its global, James Bond-caliber playing field, its keen sense of humor and suspense and one of the best damn opening credit sequences you'll ever find, the Sheldon Leonard-produced "Spy" ranks among TV's most important concoctions.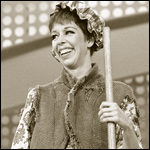 1967-78
"The Carol Burnett Show"
Burnett could do it all: Sing, dance, tug her viewers' hearts as effortlessly as she tugged on her ear. But the genius of her long-running variety show burned brightest in its comedy sketches that showcased the impeccable chemistry between the star and series regulars Harvey Korman, Tim Conway, Lyle Waggoner and Vicki Lawrence. There were plenty of smart parodies, but slapstick ruled the day — a big reason why the show's appeal cut across generations. Jimmy Stewart served as the series' final guest star in 1978. George Carlin worked the prior episode. Burnett's generosity as a comic ringmaster can be seen in the way Tina Fey and Amy Poehler lead their own inspired ensembles today.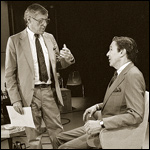 1968-present
"60 Minutes"
The end of the 1960s was a pivotal time for television news. The hourlong docu, once the crown jewel of network news departments, had become nearly extinct amid increasing pressure for ratings and demands that news divisions pay their own way. Then along came "60 Minutes" and the birth of the TV newsmagazine. Its relatively short feature stories and interviews attracted a broad demographic even as it provided CBS with another outlet for its star reporters. A decade after it first aired, the show became the top-rated primetime series. It remained among the top 10 for the next 20 years, with its ticking stopwatch, musings by Andy Rooney and exec producer Don Hewitt's requirement that each segment tell an engaging story.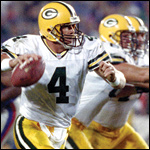 1970-present
"Monday Night Football"
Football was just football before ABC impresario Roone Arledge made it a weekly primetime event. While the games were entertaining, it was the guys in the booth — Hall of Famer Frank Gifford, "Dandy" Don Meredith and former attorney Howard Cosell — whom fans either loved or hated. That type of fervor, of course, led to major ratings, meaning it wasn't only pigskin fans watching. Meredith's end-of-game refrain, "Turn out the lights, the party's over," and Cosell's general disdain for those whom he felt to be beneath him were often much more fun to watch than a 2-yard touchdown run and a cloud of dust.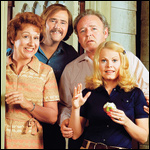 1971-79
"All in the Family"
Before Norman Lear, television would occasionally touch upon hot-button topics such as racism, women's rights, abortion and homosexuality. Yet Lear's "All in the Family" examined these issues on a weekly basis, using humor instead of sloganeering to look at the seismic changes rocking American society. When the show began in 1971, CBS included a disclaimer, warning audiences of its frank approach. A year later, "All in the Family" hit No. 1 in the ratings, launching Lear's empire that included topical spinoffs "Maude" and "The Jeffersons." After Archie Bunker, nothing was off limits.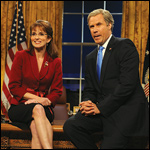 1975-present
"Saturday Night Live"
NBC's latenight comedy-variety series was a groundbreaking success upon its arrival in 1975, bringing counterculture laughs to network television and reintroducing the thrill of live performance to viewers. Mixing up-to-the-minute and often controversial satire, surreal humor, hip musical acts and whatever game laugh-getting skills its weekly guest hosts brought, producer Lorne Michaels' edgy jamboree made household names (and movie stars) out of many cast members, from John Belushi and Bill Murray, to Eddie Murphy and Mike Myers, to Will Ferrell and Tina Fey. It quickly became television's premier showcase for emerging comedy talent, and one of the last bastions for sketch humor on the smallscreen.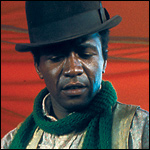 1977
"Roots"
The miniseries that should have been called a maxiseries. For eight consecutive nights "Roots" riveted the U.S. to its TV, to absorb nothing more than the history of a previously anonymous (save for the Alex Haley book on which the program was based) black family — and nothing less than the history of America. The premiere episode had a 61 share; the finale, which to this day remains the No. 3 all-time scripted program in overall viewers, a 71. "Roots" spawned a fervor for ancestral research along with an eye-opening appreciation for the lives and trials of slaves and their descendants, and it remains TV's most unforgettable miniseries.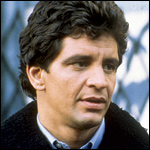 1981-87
"Hill Street Blues"
TV's modern age dawned with the two-hour premiere of "Hill Street Blues," which changed the face of television with unprecedented mix of serialized storytelling, an overflowing ensemble cast, stark themes and docu-style cinemato-graphy with scripts that were critically unsurpassed. Though auds initially withheld their embrace, leaving it among the least-watched series in its first season, the TV Academy rewarded "Hill Street" with a record 21 Emmy noms and eight wins, justifying NBC's faith and setting the series up for a seven-season run that produced 98 Emmy noms in all.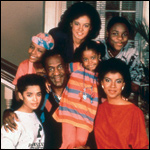 1984-92
"The Cosby Show"
From TV's earliest days, the family-based sitcom had been one of its most popular genres. In the 1970s, viewers bestowed No. 1 status on "All in the Family" and "Happy Days." In the early 1980s, though, the genre struggled and people fretted that America had lost its appetite for family comedies. That notion was quickly put to rest with the premiere of "The Cosby Show," which ranked first for five seasons in a row (1985-90). Bill Cosby and Phylicia Rashad starred as Cliff and Clair Huxtable, upper-middle-class parents of five children, each with his or her own issues. Funny and hip, the show was guided by Cosby's trademark gentle humor and his doctorate in education.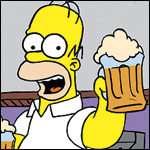 1989-present
"The Simpsons"
"South Park" co-creator Trey Parker once wrote an episode titled " 'Simpsons' Already Did It," paying tribute to the longevity of Homer, Marge, Bart, Lisa and the other denizens of Springfield. The episode aired … nearly a decade ago. "The Simpsons" is now entering its 23rd season and early next year, probably during sweeps, will air its 500th episode. Its success paved the way for primetime animated series such as "King of the Hill," "Family Guy," "Futurama" and, yes, "South Park," showing there was a huge adult audience hungry for irreverent humor unshackled by the limitations of the live-action format. Best. Show. Ever? One could make the argument.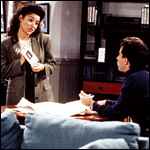 1989-98
"Seinfeld"
The most dangerous myth about "Seinfeld" is its self-propelled claim to be "a show about nothing." If anything, the NBC laffer was a show about everything, able to comment on attitudes, relationships, world events and whatever else Jerry Seinfeld, Larry David and friends could think of. "Seinfeld" also became a structural trendsetter in TV comedy with its Superman ability to leap multiple storylines in a single bound. In a landscape where having a B plot might have seemed par for the course, a typical "Seinfeld" episode might have C, D and even E plots, all of them coming together in a fashion that meant everything to its fans.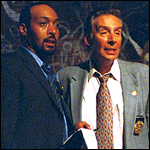 1990-2010
"Law & Order"
Like a combo pack of beloved formats, producer Dick Wolf's bifurcated 1990 NBC crime series was half cop show — detectives investigated a murder — and half law drama as the prosecution's case made its way through a twisty legal system. The fast-paced, facts-only episodes revived both the procedural as a genre, and New York as a gritty, mood-setting location for tough-minded police shows. De-emphasizing the core characters' personal lives also allowed Wolf to change departing (or fired) cast members without losing viewers, who kept coming back — often in marathon sessions during its ubiquitous syndicated life on cable — for stories that were often shrewdly transparent mirrors of true-life cases.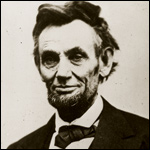 1990
"The Civil War"
Ken Burns turned the nation's TV sets into a
virtual campfires and classrooms. In examining the bloody War Between the States, stories were told in vivid detail using personal photos and letters. The docu, which aired over five days in 1990, still holds the record as the most-watched PBS series with more than 40 million tuning in for the initial broadcast. Burns turned history into a living, breathing organism that sparked an interest in how America came to be. Its widespread popularity proved that TV docus were a vitally important programming element that had a place among all other genres.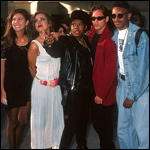 1992-present
"The Real World"
Before there was a "Big Brother," there was "The Real World." Premiering in 1992, the Mary-Ellis Bunim and Jonathan Murray documentary-style series took the MTV generation into a house where eight strangers lived in a hip spot "when people stop being polite and start getting real." And the next phase of reality television was born. In the third season, the show came into its own with a cast in San Francisco that included Pedro, a young man struggling with AIDS. That story helped put a face on the disease and was more of a teaching tool than anything else on TV that year.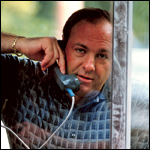 1999-2007
"The Sopranos"
An early promotional tagline for the HBO series said it all: "Hell hath no fury like the Family." The beauty of "The Sopranos" lies in the fact that the ad could have been talking about mobster Tony Soprano's crew, his Mafia rivals or his own blood relations. That kind of complexity had rarely been seen on television before and certainly not with the kind of artfulness that creator David Chase brought to each episode. After Tony Soprano, television embraced serial storytelling and conflicted antiheroes with a passion i.e. "Dexter," "Breaking Bad," "Mad Men." We could go on. It's a long list full of brilliant shows, none of which would have been made without the success of "The Sopranos."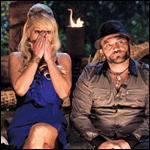 2000-present
"Survivor"
CBS' summer 2000 "reality" experiment in alternative programming — stranded contestants in a remote location battling the elements and each other for $1 million — spawned a massive franchise hit worldwide, countless copycats and a whole new programming genre that, for the first time, threatened the impenetrable hegemony of scripted primetime TV. It forever set high bars for casting (having produced memorable good guys and bad guys from its many contestants), iconic touches ("The tribe has spoken"), memorable moments (Susan Hawk's season one "rats and snakes" speech) and the efficacy of a good host (globe-trotting tribe-wrangler Jeff Probst). That it's still going strong is a tribute to its unique mix of gameshow suspense, beautiful scenery and outsized personalities in stressful situations.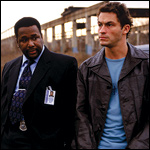 2002-08
"The Wire"
David Simon and Ed Burns' sharply written, brilliantly acted Baltimore-set drama for HBO about cops and criminals barely made a dent in visibility when it premiered in 2003. But its fans were talkative, its network was loyal and by the end of its run "The Wire" had set a television benchmark for complex longform storytelling, realistic portrayals of urban life, emphasis on African-American characters, location verisimilitude and the thematic possibilities for an hourlong drama. Simon and Burns didn't care to repeat plot points to placate distracted viewers the way TV shows often do, but they did care about novelistic sweep (creating dozens of memorable characters) and depicting — detail by detail — how heartbreakingly easy it is for modern institutions to fail us.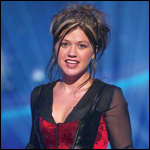 2002-present
"American Idol"
No one expected much from the singing competition series searching for the next big pop superstar, especially when the judges were faded pop queen Paula Abdul, obscure music producer and bassist Randy Jackson and unknown Brit Simon Cowell. Yet, the series captured something in the zeitgeist that drove viewers to their sets, turning it into a ratings behemoth. Critics dubbed it "The Death Star" as would-be timeslot competitors had little or no chance of capturing eyeballs. And when the series felt tired after nine seasons, a new judging panel gave it renewed freshness that still makes it a nearly indestructible force.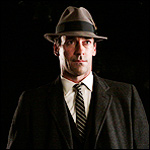 2007-present
"Mad Men"
Notice those billboards for the upcoming series "Pan Am" and "The Playboy Club"? Seem familiar? That's because "Mad Men" got there first. For a show sporting fantastic drama and a compelling, smoke-filled re-examination of recent American history, "Mad Men" has been most influential with its arresting visual style. The series is the antidote to casual Fridays, launching its own clothing line at Banana Republic and reviving interest in the politically incorrect early '60s. Its attention to period detail is amazing, but the fashion never takes precedence over the storytelling. Fill a tumbler with your favorite beverage and raise a glass.
(Capsules by Robert Abele, Barry Garron, Stuart Levine, Jon Weisman Glenn Whipp and Susan Young)
Related Links:
• Emmy not afraid to make bold choices