Across broadcast and cable, these exec producers steer their shows to ratings and critical glory. Here's how they do it. . .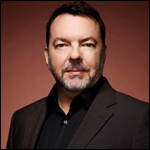 Alan Ball
"True Blood" (HBO)
Impact: Charlaine Harris' allegorical series of novels, "The Southern Vampire Mysteries," reinvented the vampire mythos and became international bestsellers. But Alan Ball's HBO adaptation has not only expanded the world of Bon Temps, La., in ways not even Harris expected, but also spawned everything from its own handbags and makeup to soft drinks and jewelry. And perhaps the highest compliment: an original song by Snoop Dogg.
Partner in crime: Executive producer Gregg Fienberg. According to Ball, "He runs all the aspects of the show that allow me to focus on scripts and creative content."
Biggest challenge: "The size of the show," says Ball. "Organically, the show seems to want to keep getting bigger."
What's ahead: "I'm working on 'The Immortal Life of Henrietta Lacks' with Oprah Winfrey's Harpo Films," says Ball, "as well as a handful of feature and television projects in development."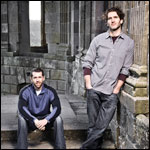 David Benioff & D.B. Weiss
"Game of Thrones" (HBO)
Impact: The duo's "Game of Thrones" revived fantasy on TV … and elsewhere. Print book sales might be foundering, but "A Dance With Dragons" — the fourth sequel of "Thrones" — hit shelves in June and sold 170,000 copies its first day.
Partners in crime: Co-exec producer Carolyn Strauss and producer Frank Doelger. "Dan and I came into this project with no television experience," Benioff says. "Carolyn and Frank provided that experience; they were our senseis. Sensei? Senseii?"
Biggest challenge: "There are a lot of … cultures and places," says Weiss. "Making them all feel distinct, yet part of the same world, was a challenge." Adds Benioff: "Also, that old truism about children and dogs? Turns out it's a truism for a reason. Luckily, we have absolutely phenomenal children."
What's ahead: "Our upcoming project is 'Game of Thrones,'" says Weiss. "Followed," says Benioff, "hopefully, by 'Game of Thrones.'"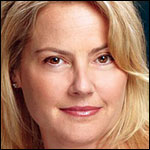 Jenny Bicks
"The Big C" (Showtime)
Impact: "The Big C" broke ground as the first cable TV series to showcase a lead character with cancer in a way that's not glum or morose, but rather darkly comic and surprisingly uplifting. "The premise of the show allows cancer to be the instigator for story, but the thrust of the series is really about the reawakening of the character's life," says Bicks. "We're attacking cancer in a whole different way. It's a show that's way more about living than dying."
Partners in crime: "There are so many, but Laura Linney, Darlene Hunt, Michael Engler and I work very closely together," Bicks says.
Biggest challenge: "My biggest challenge as a showrunner is keeping my wits about me and being the stable one when everything around me is spinning."
What's ahead: Bicks is exec producer of "Modern Love," a TV pilot adaptation for Lifetime of the long-running New York Times relationship column.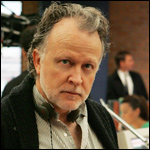 Shane Brennan
"NCIS: Los Angeles" (CBS)
Impact: After running the mothership "NCIS" for four seasons, Brennan created and successfully spun off "NCIS: Los Angeles," using the same character quirkiness and injection of humor in an entirely different setting where the NCIS agents are undercover. Benefiting from the brand and the lead-in, he and his team keep auds hooked with character-driven storylines.
Partners in crime: "NCIS" showrunner Gary Glasberg, writer and exec producer R. Scott Gemmill, co-executive producer John Kousakis and Brennan's wife, Cathryn.
Biggest challenge: "?'NCIS' in its ninth year is still fresh," Brennan says. "One reason people still watch is that it's new and exciting. In 'L.A.,' that's what we're trying to do, keep it fresh, contemporary and relevant for the audience so it's not another tired procedural." Adds Glasberg: "The biggest challenge is continuing to tell stories that people are attracted to and that entertain and keep our characters growing."
What's ahead: The next season of "Los Angeles" and several shows in development with the Eye. "CBS is my partner in crime from the get-go," Brennan says. "We've got a great relationship, and we're looking forward to developing new projects."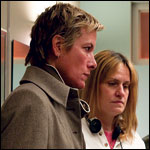 Liz Brixius and Linda Wallem
"Nurse Jackie" (Showtime)
Impact: In a sea of one-dimensional female leads, Brixus and Wallem have created one of the most original and nuanced protagonists on TV. Jackie is a dedicated nurse who's more astute than most of her colleagues, but she's ravaged by the disease of addiction. "I don't think TV is used to this type of female character who's at once incredibly strong and also incredibly messed up," says Showtime entertainment prexy David Nevins. "There's no other character on TV who's so 'out there' with her extreme behavior."
Partner in crime: "I think (Brixius) and (Wallem) rely on each other," says Nevins. "They are incredibly detail-oriented. They really immerse themselves in the creative process and in every single detail of the show, from the writing to the set design to the rhythm of the editing."
Biggest challenge: Says Nevins: "The challenge with this show is where does Jackie go from here? She started out from such an extreme place. How will she grow over time?"
What's ahead: "Developing new and interesting characters for the next season," says Nevins.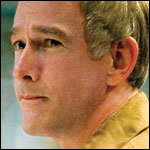 James Duff
"The Closer" (TNT)
Impact: Since season one, "The Closer" has proved that basic cable dramas can rival, even best, their broadcast counterparts not just in critical accolades, but by earning big ratings.
Partner in crime: "My partner in production is the brilliant director Mike Robin," Duff says. "I spend as much time with him as my life will allow and his patience can stand. I'm thankful ev
eryday I get to work with him."
Biggest challenge: "There's nothing more important in showrunning than assembling the right people to help you realize the vision you're trying to create," Duff says, attributing the success of "The Closer" to the combined talents of everyone involved.
What's ahead: Along with wrapping the final season of "The Closer" and prepping its spinoff, Mary McConnell-starrer "Major Crimes," Duff is developing several projects — including a work based on Anne Rice's "Mayfair Witches," a pilot about the California justice system, and the adaptation of British series "New Tricks" for the U.S. He's also finishing a play, "Virtuoso," to be produced next year.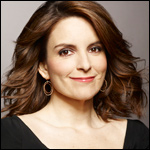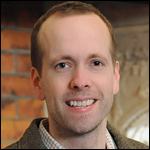 Tina Fey and Robert Carlock
"30 Rock" (NBC)
Impact: With their blend of sardonic wit and perceptive observations of contemporary culture, Fey and Carlock have created a latter-day "Mary Tyler Moore Show" that has won three comedy series Emmys and helped reinvigorate the 30-minute sitcom format.
Partners in crime: Matt Hubbard, John Riggi, Ron Weiner, Kay Cannon
Biggest challenge: "Sometimes you have to let the mind of the writers' room wander in order to get to the answer you're looking for or get to the best jokes, and that can be more or less fun depending on whether or not it's 3 a.m.," Carlock says. "And then there are those days when no one has any ideas, and you just have to work through it because you're going to have days like that."
What's ahead: Though Carlock says he and Fey talk about working on other projects, "30 Rock" will remain their focus for now.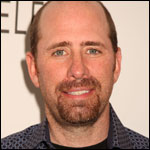 Greg Garcia
"Raising Hope" (Fox)
Impact: Garcia proves everyday blue-collar folks are just as funny as their counterparts in much tonier neighborhoods. The winning series proves the sitcom is far from dead, just in need of skilled writing and an appealing cast.
Partner in crime: Garcia is assisted by co-exec producers Bobby Bowman, Michael Mariano, Christine Zander and Michael Pennie.
Biggest challenge: Garcia fosters creativity and collaboration, and is open to spontaneity — qualities essential to maintaining the show's critical huzzahs. "He incorporates things he sees us do or hears us talking about," says Garret Dillahunt, who plays Burt Chance. "Everyone is excited and in a creative state of mind, trying to make the best show we can."
What's ahead: Cloris Leachman officially becomes a series regular, while pop star Greyson Chance is set for guest spot playing 13-year-old Jimmy in a flashback. There also will be an episode in which the Chances take their chances in a trip to Las Vegas.
Vince Gilligan
"Breaking Bad" (AMC)
Impact: While Gilligan initially worried that the series, now in its fourth season, might get lumped in with another well-regarded cable series about a regular person thrust into world of drug dealing ("Weeds"), he gave us his own uniquely humane, darkly funny show full of memorable moments and characters. Ratings have increased every season, and the show has collected six Emmys (including three for lead actor Bryan Cranston).
Partner in crime: Gilligan tends to credit everyone involved with the show — his team of scribes, actors and the crew — including editors Lynne Willingham and Skip MacDonald and Emmy-nominated director and co-producer Michelle MacLaren.
Biggest challenge: "Not jumping the shark — that's our biggest challenge going forward," says Gilligan. "Interestingly, our producer Stewart Lyons actually worked on 'Happy Days' and was present for that particular moment of television history. I don't have the heart to put him through that twice."
What's ahead: Gilligan, who also wrote and produced for "The X-Files" and co-scripted "Hancock," has had a script long in development called "2-Face," which shares with "Breaking Bad" a predilection for dark comedy. Otherwise, focus is on keeping the series surprising while nudging it into a fifth (and likely final) season.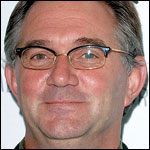 Hart Hanson
"Bones" (Fox)
Impact: The "Bones" mix of procedural and will-they-or-won't-they romance between David Boreanaz and Emily Deschanel has only built steam heading into the show's seventh season, which will add a baby to the mix.
Partner in crime: Co-showrunner Stephen Nathan. "We have great shorthand," says Hanson. "We can do in a half-hour what most of the time would take more disparate human beings two hours."
Biggest challenge: Hanson has what he calls a "high-class problem" in finding out if the new status quo will stick. "There's always a chance that what people watched for was for them to get together, and if they get together they're not going to watch any more," he says. "We'll find out."
What's ahead: Hanson has an upcoming midseason series on Fox called "The Finder," which stars Geoff Stults as a paranoid Iraq vet with a talent and obsession for tracking down missing things. Michael Clarke Duncan plays his partner.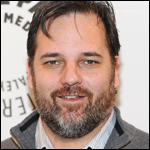 Dan Harmon
"Community" (NBC)
Impact: On top of bringing Chevy Chase back to TV, "Community" takes a deep look at a remarkably wide swath of humanity — while making meta-commentaries on pop culture — by finding a hilarious use for the backdrop of a community college.
Partners in crime: Neil Goldman, Garrett Donovan, Chris McKenna
Biggest challenge: "I wanted to have a show where there was a wide age range and a lot of different reasons for being at a community college, and at the same time the possibility of any of the two characters getting together," says Harmon. "So setting up the characters in such a way that they would continue to interest the audience was the biggest challenge, and after that casting the right actors was also crucial."
What's ahead: Harmon may write a movie later this year, but his main focus will be on "Community."
Michelle King and Robert King
"The Good Wife" (CBS)
Impact: The Kings, nominated for a drama series Emmy, hit it out of the park with "Good Wife," which is the inspired series that can combine procedural and serial elements exceptionally well. Going into its third season, the ripped-from-the-headlines drama — inspired by the Eliot Spitzer prostitution scandal — averages about 13 million viewers.
Partners in crime: Co-executive producers David W. Zucker and Brooke Kennedy, and series star Julianna Margulies.
Biggest challenge: "It ultimately comes down to money and time, and the way money plays out in terms of cast and availability, which can be a little bit of a scheduling nightmare," says Michelle King. "In doing 23 episodes, it's creatively difficult to do an individual story per episode while thinking of the entire season," says Robert.
What's ahead: "We think it's headed toward Julianna's Alicia becoming more self-possessed, more willing to take chances in her career and romantic life with a coinciding sense of skirting ethical issues," Robert says.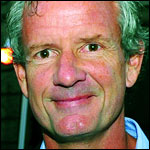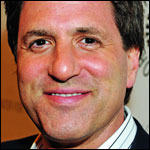 Steve Levitan and Christopher Lloyd
"Modern Family" (ABC)
Impact: Just as the death of the sitcom was once again being declared, along came "Modern Family," breathing new life into the genre. "That we helped apply the shockers to the chest of the sitcom is a credit I don't know that we deserve," says Lloyd. "But the single camera, the mockumentary style, the multiple storylines per episode, they're all things that make it fresh."
Partner in crime: Lloyd and Levitan are each other's right-hand men on the show. "We have different strengths," says Levitan. "It's like a marriage … played out in public under the most incredible pressure." Adds Lloyd: "I'm a little bit more of a traditionalist, and he's someone who wants to try things that have never been done before. There's push and pull, but it winds up being a good combination."
Biggest challenge: "You have to wear two different hats," says Levitan. "Writers tend to be very introverted and non-confrontational and not the best managers of people, and as a producer you're managing 150 or so people, making sure you're running a happy set. It can get overwhelming at times. It's a giant game of Whac-a-Mole. The minute you smack one, two more pop up that require your immediate attention."
What's ahead: Though Levitan can imagine taking on the role of an adviser on a new pilot, neither is interested in giving up his day job right now. And season three of "Modern Family" provides plenty to deal with, as it focuses on Cam and Mitchell going through another life-changing process, Haley's last year of high school and, according to Levitan, "more of the same."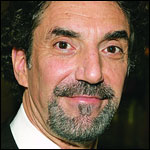 Chuck Lorre
"The Big Bang Theory," "Mike & Molly," "Two and a Half Men" (CBS)
Impact: For years "Men" was the most-watched comedy in the U.S., which is what made the departure of Charlie Sheen and entrance of Ashton Kutcher such a high-stakes enterprise. Going into its fifth season, "Big Bang" continues to be a critical favorite and nabbed an Emmy nom for comedy series. Meanwhile, Melissa McCarthy of "Molly" got a lead acting nod.
Partners in crime: "The other writers on each show," Lorre says. "There are enormously talented people without whom I'd be lost. I'd name them all, but that would make it harder to take credit for their work."
Biggest challenge: "Two things," Lorre says. "First, writing a good story that is both funny and character revealing. And second, having written such a script, not falling victim to the belief that it will actually work. Unwarranted optimism is a show killer."
What's ahead: "I have no idea," he says. "This whole thing is out of control. We pull it out of our ass on a daily basis. We're all doomed. Send help."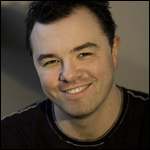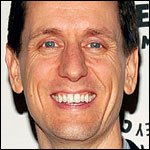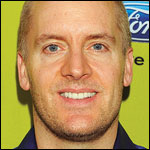 Seth MacFarlane, Mark Hentemann and Steve Callaghan
"Family Guy" (Fox)
Impact: "Family Guy" continues to push the boundaries (and some would say taste) of animation with episodes such as "Road to the North Pole" and the popular "Star Wars" parodies.
Partner in crime: MacFarlane says his co-showrunners Hentemann and Callaghan know the series as well as he does and can easily run it without him. "They allow me the luxury of being able to step away from time to time to do other projects."
Biggest challenge: "Playing it safe is the most dangerous thing you can do," MacFarlane says. "If it's something that could potentially ruin the show, then it's probably something we should look into doing."
What's ahead: MacFarlane completed directing the live-action comedy feature "Ted," staring Mark Wahlberg and Mila Kunis. Upcoming "Family Guy" episodes include one about Quagmire's sister and her abusive boyfriend, and the Griffins getting stranded in Amish country.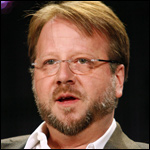 Andrew Marlowe
"Castle" (ABC)
Impact: Not only has Marlowe managed to make a cop procedural last for more than one season on ABC — a massive accomplishment in itself — but rather than just create a show about solving mysteries, "Castle" is at its core a romantic, funny and sexy drama that's shattering the "Moonlighting" curse every step of the way.
Partners in crime: Since Marlowe's wife, Terri Miller, left her position as one of the show's writers after three seasons, it's exec producer-director Rob Bowman, with whom he's collaborated since the pilot, and exec producer David Amann, who joined the show last season, are Marlowe's go-to guys. "They push me to do good work and not be complacent," Marlowe says. Laurie Zaks is also an exec producer and developed the show for ABC.
Biggest challenge: "When you start out on a show, you're sleeping on the floor and pouring your heart and soul into everything. It really is all you," Marlowe says. "You surround yourself with a great team, but you're responsible for delivering it. Sometimes you feel like you're on
the factory line, and it's Lucy and the chocolates. It just keeps coming. Any crisis is only going to be followed by another crisis. I think you have to develop a really zen attitude to know that there are plenty of opportunities to solve a problem."
What's ahead: The former feature film screenwriter toys with the idea of developing a second show, but his focus remains firmly on "Castle," which is now entering its fourth season. "We're going to challenge the Beckett-Castle relationship a little bit," says Marlowe. "I hope people will be interested in how that relationship grows."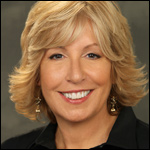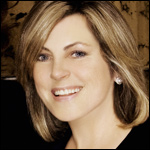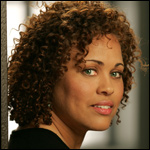 Carol Mendelsohn, Ann Donahue and Pam Veasey
"CSI," "CSI: Miami," "CSI: NY" (CBS)
Impact: Every decade or two there's a juggernaut that changes television. The "CSI" franchise, beginning in 2000, introduced viewers to crime-solving through forensic science and influenced the entire genre of crime procedurals — and juries in real-life criminal cases. Created by Anthony Zuiker and initially championed by Nina Tassler, "CSI" (with more than 250 episodes aired) has also spawned videogames, comics and novels.
Partner in crime: Exec producer Don McGill
Biggest challenge: "To stay fresh and ahead of the curve, and to keep evolving," says Mendelsohn, who like Donahue is an exec producer on all three "CSI" series. "How to tell the story onscreen that piques audience interest and emotion, every week," adds Donahue. "It's getting the entire crew, from the creators to the writers to the guard at the gate, invested in the show so they do their work for passion and not for the paycheck," says Veasey ("CSI: NY").
What's ahead: Veasey is exec producing "Ringer" for the CW. Beyond that, the trio has several pilots at CBS, including another forensics procedural.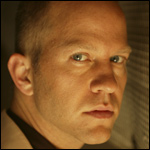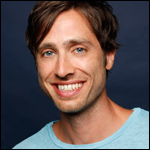 Ryan Murphy and Brad Falchuk
"Glee" (Fox)
Impact: Few series have found so offbeat a path to so much success as "Glee." Aside from successfully bringing the musical to a weekly primetime series, the show has become a cultural touchstone, especially for teens, while tackling serious issues without becoming either preachy.
Partners in crime: Exec producer and co-creator Ian Brennan and exec producer Dante Di Loreto.
Biggest challenge: Finding the right balance between stories and music, as well as seeking out new talent to keep the show fresh. Falchuk has said the show will pull back on the music and focus more on stories and character.
What's ahead: In addition to "Glee: The 3D Concert Movie," the show has added, for the first time, a writing staff. New cast members also are due, including the winner of the reality series "The Glee Project." Also, Ryan and Falchuk are heading upcoming FX drama "American Horror Story."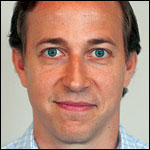 Michael Rauch
"Royal Pains" (USA)
Impact: As a lighthearted medical drama, "Royal Pains" stands out from USA's equally popular crime and espionage series, simultaneously broadening the cabler's appeal and helping boost USA's summer schedule to new heights.
Partner in crime: "No. 1 is Andrew Lenchewski, who created the show, and I'd follow that with an absolutely outstanding writers' room," Rauch says.
Biggest challenge: "Royal Pains" does a lot of location shooting in actual mansions on Long Island and in the Hamptons. "We alternate between eight-day and seven-day episodes," Rauch says, "and we're on the stages maybe one day per episode, sometimes two. The rest of the time we're on location." He says the two-hour round-trip commute eats into production time, but it's worth it since "part of what makes this show stand out is the locations."
What's ahead: While Rauch is always on the lookout for ideas to develop, he says that "right now my heart and mind are definitely devoted to 'Royal Pains.'"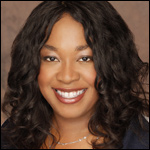 Shonda Rhimes
"Grey's Anatomy," "Private Practice," "Scandal" (ABC)
Impact: Rhimes is the first African-American woman to write and produce a top-10-rated show on network TV, and although often praised for her colorblind casting, it's her complex characters and dialogue for which auds have grown attached.
Partner in crime: Exec producer Betsy Beers has been Rhimes' producing partner since her introduction to ABC, helping her develop "Grey's Anatomy," "Private Practice," "Off the Map" and "Scandal." "Sometimes she acts as a firewall between me and the network," says Rhimes of her close friend. "Sometimes if I have writer's block, she'll lay on the floor with me and discuss the story. And sometimes she's the person you have a glass of wine with at the end of the day."
Biggest challenge: "For me, being a showrunner is not just working on the cuts, the stories and dealing with the actors. 'Grey's Anatomy' is its own industry, so there's a portion of the job we call Grey Co. There's so much that doesn't have anything to do with the show — soundtrack, sales, choosing scrubs — that I never would have dreamt of as being part of my job. The challenge is juggling it all."
What's ahead: While still running the day-to day on the eighth season of "Grey's" and the fifth of "Private Practice," Rhimes is supervising new episodes for "Scandal," a D.C.-based drama about a crisis management professional — "a fixer" in the political world — starring Kerry Washington and premiering in midseason.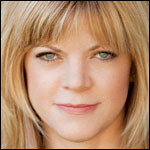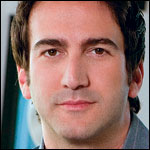 Josh Schwartz and Stephanie Savage
"Chuck" (NBC), "Gossip Girl," "Hart of Dixie" (CW)
Impact: At 26, Schwartz became the youngest person in network history to create and run an hourlong drama when he launched "The OC" for Fox. The show became a phenomenon, and since then Savage and Schwartz have not
just managed to successfully revive the teen serialized drama again, but also influence teen culture in multiple ways, from music to fashion.
Partner in crime: Chris Fedak co-created and runs the day-to-day on NBC's "Chuck." Josh Safran helps Schwartz and Savage run "Gossip Girl" as the two now split their focus between the Upper East Siders and new CW show "Hart of Dixie," which is run by creator Leila Gerstein.
Biggest challenge: "Delegation," says Savage. "You want to be everywhere at all times. You want to be part of every conversation, but you can only be in one place at one time, so you have to be able to be a good communicator who leaves every conversation with everybody having a project to work on or a goal to achieve and go off to your next conversation and feel like everything is going to get done."
What's ahead: "Chuck" enters its fifth and final season, while "Gossip Girl" celebrates its 100th episode. "Hart of Dixie" premieres Sept. 26 after "Gossip Girl." As soon as the dust settles, Schwartz and Savage start developing a new slate of projects. "Last year," says Savage, "we developed six projects, shot two pilots and one was picked up, so that seems like a good model."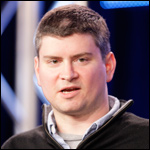 Michael Schur
"Parks and Recreation" (NBC)
Impact: The single-cam mockumentary breaks new ground in making hilarious, incisive observations about how government works and — more often than not — doesn't work in contemporary American cities.
Partner in crime: Dan Goor
Biggest challenge: "I have a general rule about this job, which is that I really never complain about it because it's not a real job," says Schur. "This is a made-up job where you come to work every day and make up jokes with your friends, and it's absurd that anyone gets paid to do what I do."
What's ahead: Schur plans to stay focused on "Parks and Recreation," and in the upcoming season, audiences can look forward to getting more backstory on Ron Swanson's ex-wives, all named Tammy."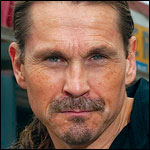 Kurt Sutter
"Sons of Anarchy" (FX)
Impact: Uncompromising in his life and work, Sutter has turned his vision of Hamlet on Harleys into compelling television with layered characters and stories that have done for motorcycle gangs what "The Sopranos" did for gangsters. Last season it claimed the title of being FX's highest-rated series ever.
Partner in crime: Sutter says the opportunity to have a writing partner has never presented itself, but "SoA" non-writing exec producer John Linson "shares the passion for this world."
Biggest challenge: "You mean besides keeping my mouth shut (on Twitter)?" asks Sutter, whose social media moments are notorious. Writing, editing, rewriting and production issues are all challenging, he says, but hardest is not to allow his passion to consume every aspect of his life: "I'm not single and living alone in an apartment."
What's ahead: Sutter's polishing his feature film script for DreamWorks' "Southpaw," starring Eminem as a boxer whose life mirrors Eminem's real-life struggles.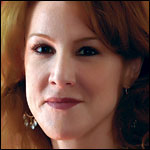 Janet Tamaro
"Rizzoli & Isles" (TNT)
Impact: "Rizzoli & Isles" quickly established a solid audience, setting a record for most-watched premiere of an ad-supported cable series.
Partner in crime: "My right-hand man is actually a cop, Det. Russ Grant," Tamaro says. "He was a Boston homicide investigator before his retirement in January. He now works full-time as our tech adviser."
Biggest challenge: "A showrunner friend said, 'If they don't carry you out on a stretcher at the end of the season, you're not working hard enough.' The sheer volume of work that goes into the thinking of, preparing, breaking, writing, rewriting, producing, filming, managing and editing what are essentially 15 one-hour movies is a daunting challenge."
What's ahead: "Since the only time I have to floss my teeth is at red lights, I'm totally focused on this show until we wrap in September." After that, Tamaro has a pilot to write and a film script she wants to resume working on.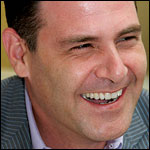 Matthew Weiner
"Mad Men" (AMC)
Impact: The former "Sopranos" staff writer is so inexorably linked to his '60s-set drama that it's impossible to imagine the series living on without his guiding hand. The show about ad men and women and their complex personal lives remains a cult topic around water-coolers and one of cable's most-admired shows. It just received 19 Emmy noms for its fourth season.
Partner in crime: One main man would be Scott Hornbacher, who worked his way up from unit production manager to on-set producer to executive producer, as well as director of two episodes.
Biggest challenge: "We're always trying to keep the show fresh, make it new in some way, and hopefully worthwhile for people who have waited a long time for its return," Weiner says. "Other than that, our challenge is the same as ever. We don't want to fail. We live with that everyday."
What's ahead: Weiner has three "Mad Men" seasons left and given how much he puts into the show, it's hard to imagine time for much else. Production is finally under way on the fifth season, with series star Jon Hamm helming the first episode.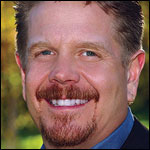 John Wells
"Shameless" (Showtime)/"Southland" (TNT)
Impact: To paraphrase Tolstoy, all happy families are alike; all unhappy families are dysfunctional after their own fashion. The Gallaghers in "Shameless" are the latter, unabashedly navigating their way through alcoholism, poverty and broken relationships in the dodgy parts of Chicago. "We're dealing with a segment of the population that isn't well represented in TV," says Wells. "A lot of people are living hand-to-mouth in these times. A lot of people are struggling."
Partner in crime: "It's hard to single anybody out, but a few are Christopher Chulack, Nancy Pimental, Mike O'Malley, Alex Borstein, Mark Mylod and Michael Hissrich."
Biggest challenge: "I can kind of turn one off when I need to, but it's difficult to do 'Shameless' and 'Southland' back to back," Wells says. "If I have two shows going simultaneously, I try to schedule things so that one show we're doing Monday,
Wednesday, Friday and the other show we're doing Tuesday and Thursday."
What's ahead: Currently shooting the second season of "Shameless" and in the writers' room on "Southland."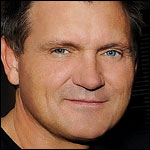 Kevin Williamson
"The Secret Circle," "The Vampire Diaries" (CW)
Impact: Witty teen banter has never sounded so good, especially when uttered by Williamson's characters. Drawing inspiration from '80s pic "Heathers" and John Hughes while creating a style that is undeniably his own, Williamson has put clever dialogue laced with pop culture references into the mouths of pop icons like Sarah Michelle Gellar, Katie Holmes and Nina Dobrev.
Partner in crime: Julie Plec, a close friend since their days on the original "Scream" movie, is Williamson's right-hand woman on "Vampire" and, in fact, the one who persuaded him to take on the project. On "Secret Circle," Williamson shares day-to-day responsibilities with creator Andrew Miller, with whom he co-wrote the script.
Biggest challenge: "You always have to write knowing what you can and cannot do" financially," he says. "I always try to drill into the writers, don't give me a script with 27 locations. Not going to happen. Why bother? But that comes instinctively when you're a showrunner. When you do it enough and you sit down to write, you just know how to contain it, when to go out, when to go big. … You just figure it out."
What's ahead: Williamson will go back and forth between writers' rooms on "Vampire Diaries," which is entering its third season, and the high school witchcraft drama "Secret Circle," which premieres in the fall.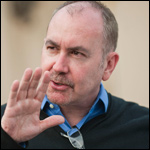 Terence Winter
"Boardwalk Empire" (HBO)
Impact: Along with presenting complex characters and storytelling, "Boardwalk Empire" has taken TV's use of virtual sets to new heights, opening doors for even more creative, sophisticated green-screening.
Partner in crime: Exec producer and director Tim Van Patten "supervises the entire production from a creative standpoint," says Winter. "(He) spends the most time on set, works with the cast, department heads, other directors and staff while I focus on writing."
Biggest challenge: "Even though it's a large budget," Winter says, "it's challenging to service this many cast members and tell this type of ambitious story on a schedule, for a certain price."
What's ahead: Winter begins writing season three in October. "I'm also developing another project for HBO with Mick Jagger and Martin Scorsese," he says. It's set in late "1970s New York, when disco, punk and stadium rock collided — a world we haven't seen yet."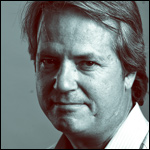 Graham Yost
"Justified" (FX)
Impact: Yost reinvented the Western by taking those iconic characters and putting them into a modern setting without losing any of the color and grit.
Partner in crime: Fred Golan has been with Yost says since his signature series "Boomtown." They worked together on "Raines" and now "Justified." "He runs the room when I'm not there," Yost says. "He's the problem-solver. It's become a partnership in everything but the legal name."
Biggest challenge: "The train keeps rolling," Yost says, "and you have to keep feeding it and that can get overwhelming. Sometimes there's a struggle with the bridge episodes, and that lead you had in the beginning evaporates. It can be daunting at times when you are trying to be a responsible showrunner and get those scripts out."
What's ahead: "All eyes are on 'Justified'?" but Yost is also working on a few feature film scripts, including one with his brother.
SHOWRUNNERS IMPACT REPORT 2011:
Delegate delicately | Primetime drivers | Up next