The end of the year brings accountability to the cable universe. In surveying the major players, some networks met key goals in 2011, while others missed out on opportunities or fell short of achieving stated priorities.
A&E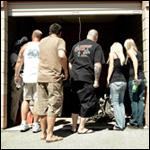 On the reality side, A&E hit it big with "Storage Wars" and its spinoff "Storage Wars: Texas," which saw the biggest premiere in network history. "Beyond Scared Straight" and "Gene Simmons' Family Jewels" also performed well, though long-running staples "Hoarders" and "Intervention" are starting to show some ratings wear and tear. As scripted fare goes, season two of "The Glades" was up 12% from season one, and "Breakout Kings" fared well enough in its rookie campaign (12.8 million viewers) to earn a renewal. Net is nicely placed in the top 10 in total viewers and the 18-49 and 25-54 demo, and 11th in 18-34.
AMC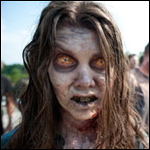 Ratings remained strong at AMC, but the net had some PR problems. AMC had a public spat with "The Walking Dead" exec producer Frank Darabont, who left the show for reasons including — depending on whom you believe — the amount of coin AMC was dedicating to the show, production deadlines and how much control he had as showrunner. Net also didn't anticipate the critical and audience backlash against "The Killing" finale, which failed to declare Rosie Larsen's murderer. That said, ratings for the second season of "The Walking Dead" remain strong, "Breaking Bad" numbers were up, and the "Mad Men" contract disputes were finally resolved. New drama "Hell on Wheels" also performed solidly and earned a sophomore season renewal.
Comedy Central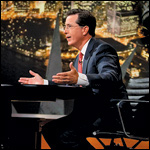 Ratings for the laffer cabler were up marginally across the board — with the exception of a nice 8% bump in the net's preferred 18-34 demo and a record for men in 25-54 — and rookie series "Workaholics" was a nice surprise. "Tosh.0" brings in plenty of Millennials, and "The Daily Show With Jon Stewart" and "The Colbert Report" provide enough buzz and zeitgeist chatter to make up for any perceived ratings weakness. Newbies "Onion SportsDome" and "Sports Show With Norm Macdonald" failed to catch on and won't be returning. Net received lots of publicity for its Charlie Sheen roast, but the occasional specials could use a bit of freshening.
E!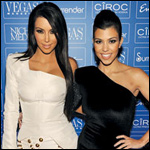 E!'s fortunes rise and fall on the Kardashian family, and while those ratings remained fairly steady in 2011, cable chieftain Bonnie Hammer has made it clear a change is in order. At some point, audiences will start to tune out all things Kardashian, and Hammer, along with new network prexy Suzanne Kolb, have made scripted series a priority, especially in a TV landscape crowded with celeb-filled newsies. Viewers flocked to the cabler's two-night special on the fairytale but short-lived wedding between Kim Kardashian and Kris Humphries. With the happy couple already split up, however, and Khloe Kardashian spouse Lamar Odom traded to the Dallas Mavericks, the new programming strategy is a welcome move.
ESPN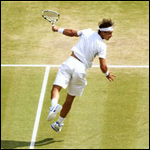 Ratings slipped a bit for the all-sports behemoth, although its football coverage dominated the list of the year's top-rated programs. Net had 22 of the top 23 programs of the year — MTV "Video Music Awards" was the lone exception — with on-field football action, studio shows and the Japan-U.S. Women's World Cup finals. In programming acquisitions, ESPN made a nice move grabbing Wimbledon away from NBC, and it also reupped with the NFL, clearly its signature sport. On the other hand, the net lost the World Cup, and failed to secure the rights to the Olympics. The World Cup mishap stings deeply because new topper John Skipper has long been a fan of both soccer and broadening ESPN's international coverage.
Fox News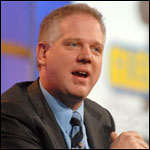 With its 1.8 million primetime viewers, the net is still the cable news leader by far. Yet, there are cracks in the armor, including a 14% decrease in the 25-54 demo — the group that matters most to newsies. The departure of Glenn Beck may have been a dream scenario to the PR department, but he definitely took a handful of viewers with him. Replacement series "The Five" has done OK, but the series doesn't carry the buzz — good or bad — that Beck drew. Net's numbers, as well as those of competitors CNN and MSNBC, should go up next year when the presidential election race gets substantially more heated.
FX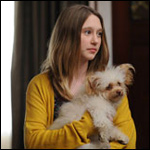 FX reunited with "Nip/Tuck" creator Ryan Murphy for "American Horror Story," which became a major hit despite dividing critics. Season four of "Sons of Anarchy" returned to form, and "Justified" was again top notch, topped with an Emmy win for supporting actress Margo Martindale. And then there's "Louie." Net gives free rein to the actor-comedian, and he excels with the creative freedom. Show is labeled a comedy but skillfully delves into ultra-serious fare, and Louis CK also found himself in the Emmy race, nominated for both acting and writing. Overall, FX's ratings jumped 21% in total viewers and 22% in the 18-49 demo. Only downside was boxing drama "Lights Out," which was canceled after its first season.
HBO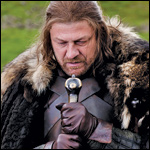 There may be no show more profitable to its network than "Game of Thrones" is to HBO. Fully produced by the pay cabler and already a global phenomenon after only one season, the fantasy skein was a gamble that has paid off handsomely. "Boardwalk Empire" is also strong, as is vampire staple "True Blood." Comedies were a different story, however, as "Enlightened," was critically applauded and got renewed but failed to deliver an audience. Laffers "Bored to Death," "How to Make It in America" and "Hung" all saw declines and got the ax in one fell swoop. In nonprogramming news, online viewing portal HBO Go proved a major hit, allowing the HBO brand to extend far beyond traditional TV viewing patterns.
History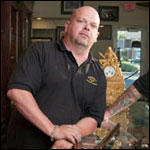 Viewers continue to flock to History, with more arriving each year. Total viewers reached 1.9 million in primetime, an increase of 22% — the biggest upside move of any cabler in 2011. After "Jersey Shore," "Pawn Stars" is the most-watched reality series on TV with 7 million viewers, and "American Pickers" isn't far behind with 5.7 million. Also doing well is second-year series "Swamp People," which drew a healthy 5.5 million for its season finale. Topper Nancy Dubuc continues her skillful rebranding of a network that many thought would never be a serious player.
Lifetime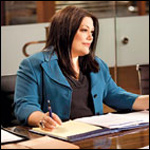 The turnaround that Nancy Dubuc has accomplished at History has yet to take shape at Lifetime. Two series got the ax after their respective first seasons: reality skein "Roseanne's Nuts" and the scripted "Against the Wall." Even the well-intentioned breast cancer-centric miniseries "Five" failed to draw a decent audience. "Drop Dead Diva" and "Army Wives" remain solid perf
ormers, but if the femme net is going to become a major player, Dubuc will have to find some new series that generate enthusiasm. Maybe Jennifer Love Hewitt in the upcoming series "The Client List" will do the trick. It's a difficult but not impossible challenge.
MTV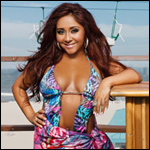 As long as Snooki and Co. continues to attract a nation full of gawkers, MTV will always be a ratings force. The 9.2 million viewers who tune in weekly to "Jersey Shore" remains a wildly impressive number. However, the phenomenon is due to wear off sooner rather than later and the net needs to figure out what will be the next big thing. On the scripted side, MTV was pleasantly surprised by "Awkward," the high school drama that made a star out of Ashley Rickards. Overall, cabler saw healthy double-digit increases in total viewers and the 18-49 and 18-34 demos, with the net being the top channel with the latter demo. The winning "Teen Mom" franchise also looks to be around for awhile and revamped "Teen Wolf" drew some nice publicity. On the down side, the controversial U.K. import "Skins" was canceled after its first season.
Showtime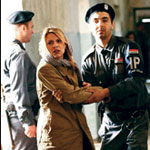 Since David Nevins took over for as programming chief in 2010, the pay cabler has made some major changes. Terrorist-themed series "Homeland" has been a ratings winner and buzzed-about by both critics and audiences. While "Dexter" was Showtime's signature drama in the past, consider the mantle officially passed. Net's subscriber base is up to 21.1 million, and the programming strategy of moving away from shows centered on eccentric women — think "Weeds," "Nurse Jackie" and "United States of Tara" — that were a staple under Greenblatt is slowly under way.
Starz
It took guts for topper Chris Albrecht to give "Boss" a two-season order before the first episode ever aired. But justifying this bold move would seem difficult at this point. Despite an engrossing storyline and stellar work from star Kelsey Grammer, the series drew only 1.7 million viewers in combined telecasts, DVR use and On Demand over its first five episodes. Net has made a mark with its "Spartacus" franchise but will have to move beyond sword-and-sandals fare to grow. Next year's new skein, "Magic City," will be critical in determining Starz's place in a competitive pay cable environment.
TBS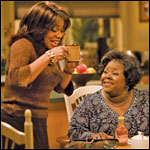 If TNT continues to mine winning shows for Turner, TBS is going in the opposite direction. There's been nothing particularly funny for the net, which continues to shed viewers — down 11% to 1.5 million in total viewers and 13% in the 18-49 demo to 879,000. Clearly, Conan O'Brien hasn't delivered the kind of ratings performance hoped for when TBS gave the talkshow star his own series following the NBC debacle. The long-running Tyler Perry series — "Meet the Browns" and "House of Payne" — are seeing some viewer erosion, and "For Better or Worse" opened OK but below previous Perry skeins.
TNT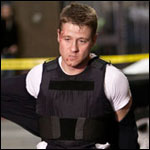 The loss of the low-rated "Men of a Certain Age" was a blow to those who believed the skein was one of the best dramas on the air, but it was hard to argue against the move from a business standpoint. On the upside, "Southland" remains one of cable's most compelling series, the Steven Spielberg-exec produced "Falling Skies" was a bona fide rookie hit and "Rizzoli and Isles" continues to be a procedural smash. "Rizzoli," combined with the resilient Kyra Sedgwick skein "The Closer," which is nearing the end of its run, keeps TNT a major ratings force.
USA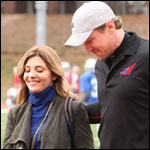 Ranking as the No. 1 entertainment cabler for six years in a row, the moneymaking machine for NBCUniversal continues to impress. New summer series "Suits" and "Necessary Roughness" were right in line with the net's other ratings-winning dramedies — "White Collar," "Royal Pains" and "Burn Notice" — but toppers Jeff Wachtel and Chris McCumber realize they have to push out of their comfort zone with comedies and reality to stay on top. The net was best in total viewers and the 18-49 and 25-54, but there wasn't any growth from last year. There's little question that 2012 will be a very interesting year for USA.