While 2010 saw broadcasters score big at Emmy nomination time with first-year shows such as "The Good Wife" and "Modern Family," 2011 tells slightly a different story: Among newcomers, only CBS' "Mike & Molly," Fox's "Raising Hope" and NBC's "Harry's Law" saw the light of nomination day, with two each.
Though several returning shows (including "Wife" and "Family") held strong, broadcast networks were down to a combined 178 noms this year (not including PBS), compared with 214 in 2010. HBO led everyone with 104 noms.
Here's a breakdown of the broadcast and cable networks that got the most Emmy attention: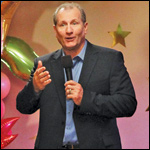 ABC
Noms: 40
Due in part to the loss of "Lost" (12 noms in its final year), ABC took a hit from 2010, when the broadcaster had 63, finishing with its lowest total in years. Thankfully for the Alphabet net, there's "Modern Family," which improved from 14 in 2010 to 17 this year. The skein dominates the comedy supporting actor category with four, this year adding Ed O'Neill to Ty Burrell, Jesse Tyler Ferguson and defending champ Eric Stonestreet. Sofia Vergara and Julie Bowen were again nommed for supporting actress.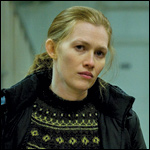 AMC
Noms: 29
AMC led the basic cable networks again and set an all-time high for itself; the net had 26 noms in 2010 and 23 in '09. The rise is impressive since Emmy darling "Breaking Bad" was not eligible due to a schedule change. Helping makeup the difference were freshman dramas "The Killing" (six noms) and "The Walking Dead" (three). And then there's "Mad Men," which scored more than any 2010-11 series with 19, topping its record of 17 from 2010.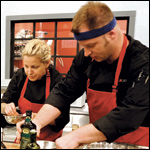 Bravo
Noms: 5
Bravo has yet to find a replacement for nom-getter "Project Runway" since losing the show after the 2009 season, but "Top Chef" remains a consistent darling with four noms. "Kathy Griffin: My Life On the D-List" grabbed one.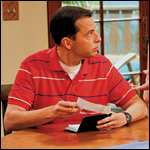 CBS
Noms: 50
Topping them all at the Eye was drama "The Good Wife" with nine noms for the second year in a row, including four in supporting actor categories. Charlie Sheen skipped this party, meaning that after four noms he never won for "Two and a Half Men." But previous winner co-star Jon Cryer landed a supporting actor nom, and the show even received a cinematography nom for an episode entitled "Hookers, Hookers, Hookers." CBS' frosh show "Mike & Molly" garnered an art direction nom for its pilot and breakout star Melissa McCarthy.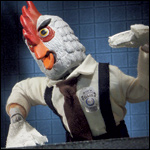 Cartoon Network
Noms: 6
Down one nom from last year, the net has two nods in both the voiceover and short-form animated program categories. The "Robot Chicken" franchise accounts for half the cabler's total.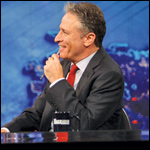 Comedy Central
Noms: 11
Up a notch from only eight last year, Comedy Central's standbys came through, namely friendly competitors "The Daily Show" (four noms) and "The Colbert Report" (three). Revived animated comedy "Futurama" added two.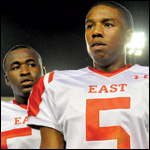 DirecTV
Noms: 4
Saving "Friday Night Lights" from cancellation three years ago has paid off for DirecTV with some feel-good Emmy noms for the series' fifth and final season, including the show's first drama series nod. After eight previous nods but only one win (for casting), "Lights" has a final chance to win with lead drama actor (Kyle Chandler), actress (Connie Britton) and writing (Jason Katims, for the series finale).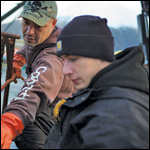 Discovery
Noms: 5
"Deadliest Catch" holds its place as Discovery's reality ruler, earning four nods for the third year in a row. Discovery is down significantly from last year, when the 11-part doc "Life" raised its total to 14 noms. "MythBusters" will compete with "Deadliest" in the reality program category, which both shows have been nominated for but have never won.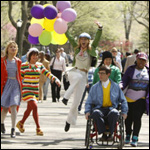 FOX
Noms: 42
Fox is down a bit from 48 noms last year, in part because hitmaker "Glee" went from 19 nods to 12 in its second year of consideration. "American Idol" garnered 10, while "So You Think You Can Dance" added a series-best eight.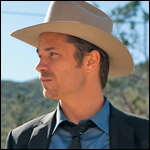 FX
Noms: 6.
Cementing itself as an Emmy player was "Justified" with four noms, all in acting categories. The much-discussed "Louie" thrilled its fans with comedy noms in two major categories – lead actor and writing for Louie C.K. The recognition is a good sign of things to come for FX, which no longer has "Nip/Tuck" or "Damages" in its storeroom.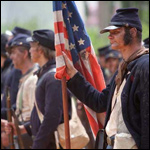 History
Noms: 7
For the third year in a row, one program garnered all of History's noms; this year it's the doc "Gettysburg." History is up from six nods last year and five in '09, although those "Kennedys" noms would have meant a big boost versus a slow climb.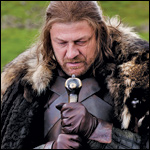 HBO
Noms: 104
Up from 101 noms in 2010, HBO is in its 11th year of receiving more noms than any other. Freshman dramas "Boardwalk Empire" and "Game of Thrones" are big successes, with 18 for "Boardwalk," second only to AMC's "Mad Men." "Thrones," with 13 noms, is a breakout critic and fan fave, proving that the masses can dig dungeons and dragons.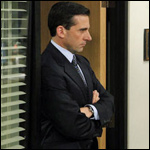 NBC
Noms: 46
In his final season on "The Office," Steve Carell earned his sixth lead comedy actor nom but is looking for his first win. NBC's Emmy bellwethers remain "Saturday Night Live" (16 noms) and "30 Rock" (13). "Parks and Recreation" broke through for its first series nomination, while Amy Poehler received her second as lead comedy actress.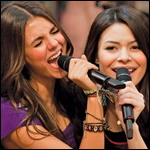 Nickelodeon
Noms: 6
The kids' cabler scored two noms in the children's program ca
tegory with "iCarly" (three noms total) and "Victorious."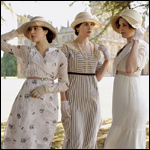 PBS
Noms: 43
PBS is on the rise; the net had 32 noms in 2010 and 26 in 2009. The pubcaster nearly matched that 2009 total just with the 25 noms that went this year to "Masterpiece" programs, led by "Downton Abbey" with 11. In its 25th year, "American Masters" scored seven nods.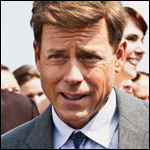 ReelzChannel
Noms: 10
Two words: "The Kennedys." The miniseries that couldn't, wait, maybe it can, got all of the channel's noms, proving that picking it up was a smart PR move for up-and-comer Reelz. Noms included miniseries or movies, as well as lead actor for both Greg Kinnear as John F. Kennedy and Barry Pepper as Bobby and supporting actor for Tom Wilkinson.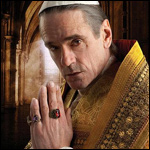 Showtime
Noms: 21
Showtime is down a fraction from 23 nods last year, but as usual, its freshmen series drew notice. "The Borgias" got five nods and "The Big C" and "Episodes" each got three, including a lead comedy actress accolade for Laura Linney and lead comedy actor for Matt LeBlanc. Returning series "Dexter" got five nods, but while "Nurse Jackie" star Edie Falco scored another lead drama actress nom after winning last year, the show was down from eight noms to two.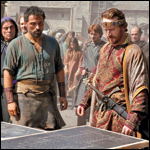 Starz
Noms: 9
Miniseries "The Pillars of the Earth" made up nearly all of Starz's noms with seven. "Spartacus: God of the Arena" and now-canceled "Camelot" grabbed one each, with HBO's "Game of Thrones" dominating the medieval market.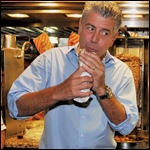 Travel
Noms: 4
"Anthony Bourdain: No Reservations" upped its game from one nom last year and grabbed the cabler all of its four this year, including nonfiction series and nonfiction writing.
ROAD TO THE EMMYS: THE NOMINEES
Ensembles reign among Emmy nominees | Broadcast comedies on rise as dramas fall | Network-by-network Emmy roundup | Credit where credits are due | PBS feels validated by Emmy haul