Telepics cover a wide swath of subjects, including tough cops, the beginning of reality TV and, almost, the end of the U.S. economy.
"Amanda Knox: Murder on Trial in Italy" | "Cinema Verite" | "The Client List" | "Too Big to Fail" | "Goodnight for Justice" | "Jesse Stone: Innocents Lost" | "Macbeth" | "Sherlock" | "Smooch" | "The Sunset Limited" | "Taken from Me" | "The Lost Valentine" | "Wallander"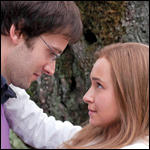 "Amanda Knox: Murder on Trial in Italy"
Lifetime
Why it works: A credible and emotional performance by star Hayden Panettiere successfully leaves audiences guessing whether the American who came to Italy is guilty, and will be forced to spend years in a prison far away from home, or innocent.
Maybe not: Some may feel that the network, going forward with a telepic about a case yet to be decided, was sensationalizing the circumstances of the trial for ratings. Not that Lifetime would be the first network do something like this, but the project didn't come off particularly well among viewers and critics.
Critical quote: "Whatever the complaints about the movie, it brings home, as few films on such themes ever do, the terrors of accusation and conviction," says Dorothy Rabinowitz, the Wall Street Journal.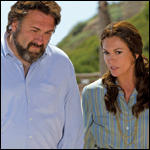 "Cinema Verite"
HBO
Why it works: Inspired by the touchstone 1970s PBS documentary series "An American Family," this telepic focuses the story on why the Loud family of Santa Barbara agreed to let cameras into their home, and builds to a core dramatic event: Wife Pat giving philandering Bill his walking papers. As embattled filmmaker Craig Gilbert, James Gandolfini brings memorable heat to the story.
Maybe not: Some observers lamented that the richest part of the story — when the Louds, faced with an onslaught of media disapproval after the documentary aired, regrouped and fought back — is treated as a hasty afterthought.
Critical quote: "Diane Lane is easily the film's strongest asset, bringing back Pat's giant Jackie O. sunglasses and constant scotch-and-sodas — the same way Pat herself dominated the original series and gave the whole thing a hazy, Joan Didionesque, California ennui." says Hank Steuver, Washington Post.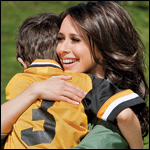 "The Client List"
Lifetime
Why it works: This tale of a housewife-turned-hooker touches on the economic desperation faced by millions of Americans. Seeing Samantha (Jennifer Love Hewitt) tell the banker about to foreclose on their home that he was the one who convinced them to sign an ARM is a scene many viewers could cheer about.
Maybe not: Though the film is based on a true story, some narrative developments — such as the scene when the sleep-deprived prostitute mother resorts to using cocaine for an energy boost in order to bake a cake for her daughter's bake sale — may seem less than Emmy-caliber.
Critical quote: "Frankly, a movie pitched as 'Jennifer Love Hewitt plays a mom turned hooker' pretty much sells itself, which is why 'The Client List' is such a pleasant surprise. … Enrolling for this list is a pleasure, but go figure, not a guilty one," says Brian Lowry, Variety.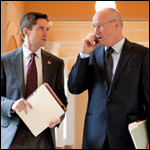 "Too Big to Fail"
HBO
Why it works: Director Curtis Hanson ("L.A. Confidential") fashions the 2008 financial meltdown as a thriller, but doesn't sacrifice clarity and precision in the process. All-star cast plays the Wall Street and Washington crowd with impressive and sometimes hilarious accuracy.
Maybe not: We already know how this story ends, and Hanson doesn't always succeed in holding the audience's interest through some of the expository moments. Mixing in more human drama amid the explanations of credit default swaps might have helped.
Critical quote: "The sheer, cynical heartlessness of nearly everyone on-screen is both dismaying and riveting. When Paul Giamatti's Ben Bernanke says quietly that they're dealing with 'the worst economy since the Great Depression,' no one pays much attention. Which makes 'Too Big To Fail' all the more chilling," says Ken Tucker, Entertainment Weekly.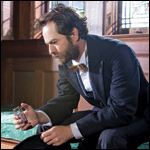 "Goodnight for Justice"
Hallmark Movie Channel
Why it works: Those looking for the usual trappings of a true Western — large Stetsons, Main Street shootouts and a classic hero — won't be disappointed. Luke Perry draws from the complex character of Goodnight, who as a boy witnessed the murder of his parents but has since become a decent man and cut-and-dry justice-seeker.
Maybe not: The TV movie has a hard time finding its focus, and the characters and situations don't develop well. As a result, "Goodnight" comes off as ultimately forgettable.
Critical quote: " 'Goodnight for Justice' looks like a Western, but it's a bit like one of those ghost towns with nothing behind the facades," says Brian Lowry, Variety.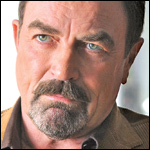 "Jesse Stone: Innocents Lost"
CBS
Why it works: Tom Selleck is still endearing and genuine as the troubled alcoholic cop, Jesse Stone, despite taking the character to some very dark places. William Devane also gives such a stellar supporting performance as Selleck's psychologist, you wish he'd have his own spin-off telepic.
Maybe not: This is the seventh "Jesse Stone" film and not the best of the series. Auds and critics may have grown weary of predictable stories about an impossibly handsome "ordinary" guy who makes all the young girls swoon while solving crimes about town.
Critical quote: "I find the deliberate pacing a luxurious pleasure, a respite from the frantic cross-cutting and end-every-scene-with-a-climax style of network storytelling. And Selleck had made sure to dole out the details of Jesse's increasing, sad, but logically-motivated alcoholism with great care and discretion," says Ken Tucker, Entertainment Weekly.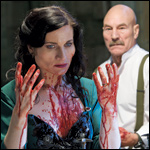 "Macbeth"
PBS
Why it works: A riveting Patrick Stewart leaves Shakespeare's tragedy drenched in blood as his mid-20th century officer schemes toward ultimate power as a fascist dictator. Director Rupert Goold graphically morphs his acclaimed stage production into an even more dynamic film.
Maybe not: "Macbeth" as avant-garde gothic gore? It's over-the-top violent (trying to lure the slasher-flick demo?) and entirely too wanton with its cinematic tricks (gotta "open up" that stage play!).
Critical quote: "This 'Macbeth' certainly speaks directly to today's audience. It's full of detail for the aficionado to savor but as clear as a hammer blow for the novice, as the elaborate revisionism provides heightened urgency," says Christopher Rawson, Pittsburgh Post-Gazette.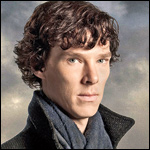 "Sherlock"
PBS
Why it works: Transporting Sherlock Holmes and Dr. Watson into the 21st century is an intriguing way to shake up a classic. Holmes doesn't need forensic science to analyze a crime scene, but the aloof sleuth relies heavily on modern communication technology to manipulate others without deigning to speak to them.
Maybe not: At times this engaging production — co-created by "Doctor Who" writers-producers Steven Moffat and Mark Gatiss — feels a bit like a great episode of the popular Brit series with a new protagonist posing as Sherlock Holmes, since both iconic characters are mad geniuses constantly thinking five steps ahead of everyone else.
Critical quote: "A strange, fascinating and sometimes brilliant contemporary take on the father of forensic crime-solving. … The concept may sound gimmicky, I know, but it unfolds quite naturally, not least of all thanks to Benedict Cumberbatch's focused, hyperactive lead performance," says Matthew Gilbert, the Boston Globe.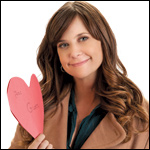 "Smooch"
Hallmark
Why it works: With a cast that delivers a clever spin on the "Frog and the Princess" fairytale, "Smooch" offers lighthearted fun for the whole family. Kellie Martin and Kiernan Shipka ("Mad Men") deliver performances to make living happily ever-after seem entirely amusing and even plausible.
Maybe not: With a story that is a little too far-fetched and prone to trivialize a few sticky points in the plot, telepic covers a lot of territory too quickly. At times the story is prone to hopscotch right out of the plausibility zone.
Critical quote: "Better than the sum of its parts, the cast elevates the epic above its tired themes to deliver a little romance in time for the big smooch day," says Laura Fries, Variety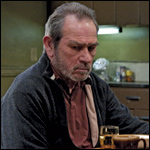 "The Sunset Limited
HBO
Why it works: Two powerhouse actors (Tommy Lee Jones, Samuel L. Jackson) in a work by an acclaimed author (Cormac McCarthy) is nothing to sneeze at. HBO's status as a prestige destination was only strengthened by putting up a thought-provoking two-hander, and Emmy certainly likes to reward HBO for its bold choices.
Maybe not: McCarthy's work is a downbeat exploration of belief, faith, life and death, and — since it takes place solely in a bare, run-down New York apartment — claustrophobic to boot. Competition will be stiff for a small-scaled effort like this.
Critical quote: "Well, subject matter doesn't get more profound than life and death, but, thanks to McCarthy's writing and the two veteran actors, we're completely drawn into the discussion, so much so that we're taken by surprise as McCarthy careful injects another possible interpretation of the play's set-up," says David Wiegand, San Francisco Chronicle.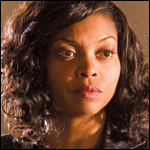 "Taken from Me: The Tiffany Rubin Story"
Lifetime
Why it works: Oscar nominee Taraji P. Henson is terrific in the real-life story of a mother relentlessly seeking the son her ex has kidnapped to South Korea. Matching her chops is "Lost" fave Terry O'Quinn as a resolute rescuer mounting a nail-biting mission to get the boy back.
Maybe not: A gutsy woman single-mindedly crusading to save her child from some malevolent male? Isn't this the story of pretty much every Lifetime movie?
Critical quote: "An effective piece of maternal-rights agitprop, and a helluva lot more engaging to watch on Monday night than 'Skins' or 'Harry's Law,' " says Ken Tucker, Entertainment Weekly.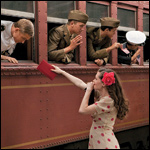 "The Lost Valentine"
CBS
Why it works: This unabashedly sentimental TV movie easily draws you in. Instead of being unwelcome interruptions to the story, the flashbacks to Betty White's character Caroline's WWII love affair and marriage are bittersweet, and form the heart of the movie.
Maybe not: The movie occasionally seems disjointed when it tries to draw parallels between Caroline's love story and the love life of the reporter (Jennifer Love Hewitt) assigned to tell that story.
Critical quote: "For White, who has become a pop-culture marvel at 89, the role offers a chance to do something more than just dutifully play the foul-mouthed granny. … 'Lost Valentine' occupies the softest side of the Hallmark universe. Thanks to White, though, it's still worth opening this heart-shaped box, even if you already have a pretty good idea what's inside," says Brian Lowry, Variety.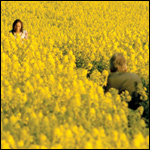 "Wallander"
PBS
Why it works: Kenneth Branagh is absolutely superb in the title role of Kurt Wallander, a morose Swedish detective who doggedly pursues killers, often at the expense of his own personal well-being. Filled with biting suspense and believable cop dialogue, each 90-minute film in the four-part series is shot as beautifully as an Ingmar Bergman film, where Sweden's bleak southern landscape becomes a character unto itself.
Maybe not: Like a Bergman film, "Wallander" is filled with Scandinavian existential angst; the film is joyless. Wallander is perennially tormented by his past, career and relationship with his daughter. Will voters award a series that, while deftly plotted and cinematically stunning, leaves the viewer feeling, frankly, as depressed as Wallander himself?
Critical quote: "Wallander's bleak but unresigned despair is reflected in wind-swept, fog-choked Ystad, a Baltic seaside town near Malmo. It's a quaint landscape that is shrouded in blood and varying shades of gray. …The television adaptation keeps faith with both Wallander's prickly personality and his lugubrious surroundings," says Alessandra Stanley, the New York Times.
ROAD TO THE EMMYS: MADE-FORS & MINIS
Merged categories leaves some perplexed
Miniseries | Made-for-TV Movies