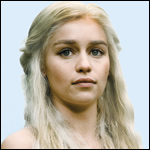 David Benioff & D.B. Weiss
"Game of Thrones"
HBO
Episode: "Baelor"
Highlight: Best line, uttered by Sean Bean's protagonist Eddard Stark, ruler of his kingdom: "I grew up with soldiers. I learned how to die a long time ago."
Why they might win: The medieval fantasy series has already cultivated an impressive fan base among both audiences and critics. Within two days of its premiere, the series was picked up for a second season.
Maybe not: There's a lot of skillful dialogue here, but much of it in a made-up Middle-earth language. Complex and interesting in a geeky fantasy-fiction sort of way, but voters might lean toward a show that more closely resembles the real world we inhabit.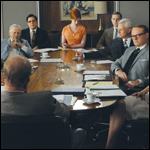 Andre Jacquemetton & Maria Jacquemetton
"Mad Men"
AMC
Episode: "Blowing Smoke"
Highlight: The main players in the office confront Don Draper about the full-page ad he unilaterally took out in the New York Times on the agency's behalf.
Why they might win: It's the season's suspense-filled penultimate episode in which the agency teeters on the brink of collapse.
Maybe not: Could lose out to "The Suitcase," which gives lead character Don Draper (Jon Hamm) his best moments of the season.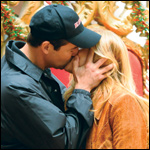 Jason Katims
"Friday Night Lights"
DirecTV
Episode: "Always"
Highlight: Eric and Tami Taylor (Kyle Chandler and Connie Britton) argue over whether she's going to accept a dean of admissions position at a college in Pennsylvania, far away from Texas high school football.
Why he might win: It's the show's second consecutive year being nominated in the category and its last chance to win before leaving TV forever.
Maybe not: The critically touted series has failed to get the traction in the Emmys it deserves, with only one win in 2007 for casting in a drama.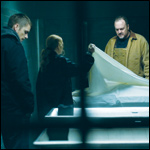 Veena Sud
"The Killing"
AMC
Episode: "Pilot"
Highlight: The heart-crushing scene in which the parents of a missing girl — while on the phone with one another — discover that their daughter has been found dead in the trunk of a car.
Why she might win: The gloomy yet scintillating series is one of the most original in the genre, opting out of the convenient cliches of other cop shows.
Maybe not: Residual misgivings about the show's season finale could seep into the ballot box.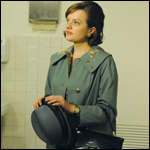 Matthew Weiner
"Mad Men"
AMC
Episode: "The Suitcase"
Highlight: The bookend scenes in which Don's withering criticism of Peggy (Elisabeth Moss) reduces her to tears, followed later by Don's own breakdown when he gets confirmation that the original Mrs. Draper has passed away.
Why he might win: The two-hander episode presents the characters at their most candid and raw, showcasing Peggy's competitive side and exposing Draper's vulnerability.
Maybe not: It's up against another "Mad Men" episode in the category, and if the votes are divided, the win might go to another series altogether.
A Night in the Writers' Room: Drama
ROAD TO THE EMMYS: THE WRITER
Showrunners don't run from non-writing duties
Drama | Comedy | Movies & Miniseries | Nonfiction | Variety, music or comedy series