Sure, television is a collaborative business — writers rooms, ensemble casts, crews that run like clockwork. But not everything is perfect in TV land. Could that be fixed if just one person with talent, brains and vision got to be king or queen for a day? We asked some top TV pros what they'd do if they wore the crown.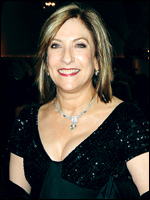 The Director: Lesli Linka Glatter
Lesli Linka Glatter won a DGA Award and was nominated for an Emmy for the notorious "Mad Men" episode featuring a lawnmower accident inside the walls of the show's upscale advertising agency. She's been behind the camera for hit premium cable series such as "True Blood" and "Weeds" and big network successes like "The Good Wife." Next she's heading to Chicago as producing director for "The Playboy Club."
As a royal ruler, Glatter wouldn't be so quick to cancel shows with low ratings.
"The thing that I think is disconcerting with TV now," she says, "with all the fantastic things that have made it a Golden Age, is if a show doesn't find its audience immediately, it will go off the air. It used to be that a show could build up and find its audience. That doesn't happen anymore. Three or four episodes in, it's gone."
She'd also build a multiplex in her castle for screening pilots that hadn't been picked up:
"All these fabulous pilots are made every year. You never get to see them. Isn't there a place where we could watch these things? Wouldn't it be great to see all of this work that people have done?"
And Glatter would embrace diversity. "I hope we get to a point where this conversation about diversity — women and minorities as directors — is a non-conversation," she says. "The fact that it isn't is distressing. There are excellent women directors, African-American, Latino, Asian directors. Hire them."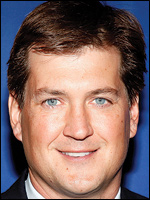 The Comedy Creator: Bill Lawrence
Creator of two-time Emmy-nominated comedy "Scrubs" and co-creator of "Cougar Town," Bill Lawrence is known for fast-paced dialogue, quirky characters and testing the limits — like the cross-network shoutouts between ABC's "Cougar Town" and NBC's "Community." Before "Scrubs," he co-created "Spin City" and was a writer on such shows as "Friends" and "The Nanny."
As king of TV, Lawrence would first decree a change to the development process: "I would make one network president pick 10 favorite drama writers and 10 favorite comedy writers, bring them into the office and say, 'Do a pilot you're passionate about and proud of.' The only time that he would check in on them is to make sure that two people weren't doing the same show.
"Then I would go to Las Vegas and bet my life savings that (this) network's pilots would be better than every other network's. We've turned TV into a committee process — seven rounds of notes and testing, and network testing for cast — and the end result is very homogenous."
Writers would get new laws, too.
"Kids under 10 can't talk like they're over 30," Lawrence says. "There is a list of jokes you're not allowed to do anymore: 'I'm standing right behind you.' 'Too much information.' 'Hey, your jeans called …' "
Finally, the current king of statistics would be dethroned: "The Nielsen Co. needs to be replaced by an actual sampling of people that watch TV," he says. "Have you ever met a Nielsen family? Most people have computers — there's a way to (use that) get a fairer and accurate sample of who is watching television in our country and what they're watching."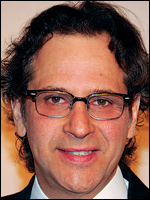 The Drama Creator: Jason Katims
Jason Katims has made his mark writing family dramas with ensemble casts and intertwining stories. He was an exec producer on critically acclaimed "Friday Night Lights," which last year drew Emmy nominations for its two leads, Connie Britton and Kyle Chandler. Now he's creator and exec producer of "Parenthood."
"I'd do away with pilot season and upfronts and have shows get rolled out on a continuing basis," Katims says. "It would let network executives be inspired by a show that blows them away, as opposed to thinking 'I need a character-driven medical drama to fill my slate.'?"
Ending May announcements, July shooting starts, and September premieres would also give writers more time: "It would both improve the quality of the work and be cost-effective. The more you know before you start shooting, the more you can prepare."
Katims would also make bolder casting choices.
"More emphasis on finding the perfect person for a role as opposed to the perfect person for the poster," he says. "Now, there is a priority to get people who have a certain look or star quality, which may not be the only kind of people that people want to see on the air."
And language would get real. "I would allow people to say 'Jesus' and 'God damn' on television," Katims says. "It's in the rhythms of people's speech. When you try substitutions, it feels fake."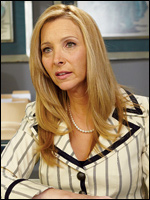 The Actress: Lisa Kudrow
Megahit sitcom "Friends" made a star of Lisa Kudrow, who won an Emmy for playing ditsy Phoebe. Since the series ended in 2004, Kudrow has opted for smart, interesting projects in television and film and on the Internet. She created and starred in the HBO comedy "The Comeback," and her award-winning improvised online series "Web Therapy" premieres on Showtime in a 30-minute format this July.
In Kudrow's court, execs would stop relying on testing.
"Trust your gut," she advises. "There's something inherently flawed about focus groups. The minute you tell someone, 'We want to know what you think,' they have this exaggerated sense of power and become more critical. I did hear from one really smart executive that the shows that tank in a focus group are the ones to keep."
Keepers would stay on air long enough to build audience.
"Think about all the shows we never would have seen had they been canceled like they are now: 'Taxi,' 'Cheers,' 'Seinfeld.' The initial 'All in the Family,' reviews said 'impossible to watch,' " Kudrow says.
Fresh content and formats would challenge viewers: "We underestimate American audiences. They accept things that are simple and fun, but enough of them are also up for things that make them think."
ROAD TO THE EMMYS: NOMINATIONS WRAP
King for a day | 'Office' table read | Judging reality show judges