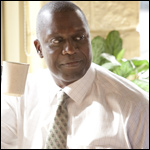 Andre Braugher
"Men of a Certain Age"
TNT
Best scene: After a Scotch-fueled comically tinged bar fight, Braugher's character Owen confesses to his two buddies, Joe (Ray Romano) and Terry (Scott Bakula) that he's waited 25 years to take over his father's car dealership only to find it's in a deep financial hole.
Why he might win: An Emmy fave ("Homicide" and "Thief"), he's the kudos breakout star of the "Men." With the show cancelled, voters know it's their last chance to give him, and the series, some recognition.
Maybe not: It's difficult to say whether the low ratings mean lesser Emmy consideration, but they might.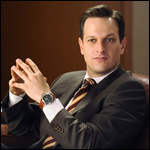 Josh Charles
"The Good Wife"
CBS
Best scene: Will has a meeting with newly elected D.A. Peter Florrick (Chris Noth) that both think is taking place for a different reason. As the two alpha males circle and test each other, Charles evokes Will's lawyerly self-control and cageyness but adds an undercurrent of fear and apprehension.
Why he might win: Despite Julianna Margulies top-notch perf, many consider Charles the glue to the show's success. It's impossible not to fall for his charismatic and strong-willed character.
Maybe not: An argument can be made the Emmy first-timer has the least high-stakes storyline of all the actors in his category, so he might get lost amid the swords, fistfights and last-chance life choices of others.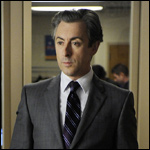 Alan Cumming
"The Good Wife"
CBS
Best scene: Eli is cool under pressure but when a woman half his age (America Ferrera), with whom he's truly smitten, walks out on their dinner date after discovering he's lied to her, the actor reveals a man distraught and clearly rusty at grappling with emotions he rarely allows himself to feel.
Why he might win: Like Charles, he'll be on voters' screens more than most actors in this category, as "Good Wife" is the only broadcast entry in the category. The Acad likes Cumming, nominating him last year for the same role as a guest actor.
Maybe not: The nature of his character means he plays things close to the vest and voters don't get to see his full range.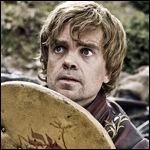 Peter Dinklage
"Game of Thrones"
HBO
Best scene: On the eve of a great battle that might kill him, Tyrion tells the story of how he discovered his long-ago marriage was a sham. Dinklage shows that it's the sadness from this and other past humiliations that underlies Tyrion's daily schedule of sarcasm and debauchery.
Why he might win: The multiple noms for "Game," including top drama, signal voters are ready to take the fantasy genre seriously. He's the actor in this category most fully transformed by costume, accent and setting.
Maybe not: He's the only acting nom for the acclaimed series, indicating voters might still be willing to give fantasy genre shows gold only in categories such as effects and makeup.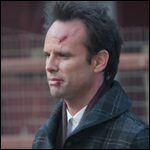 Walton Goggins
"Justified"
FX
Best scene: Goggins' tortured bad guy Boyd turns the tables on his co-workers at the mine. After they steal a ton of cash, they attempt to kill Boyd but he's much too smart to give them the satisfaction.
Why he might win: Goggins has long been lauded during and since his exemplary run on "The Shield," and now voters have finally realized his considerable talent as well.
Maybe not: Some might consider it wrong that Goggins would win before the show's signature star, Timothy Olyphant.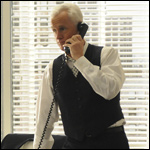 John Slattery
"Mad Men"
AMC
Best scene: Usually cool and unflappable, Roger looks like he's been hit in the gut during a one-on-one bar meeting in which his advertising agency's most important client cancels their account. His voice verges on shaking as he tries to contain his panic and bargain for his financial future but he's eventually left sitting alone and despondent.
Why he might win: Slattery has been a vital cog in the "Mad Men" machine, and this is his fourth nomination. His time might be now.
Maybe not: "Mad Men" gets Emmy gold on a regular basis, but the show's actors have a tougher time. Just ask Slattery's co-star Jon Hamm.
ROAD TO THE EMMYS: SUPPORTING ACTRESS & ACTOR:
TV's team players
Supporting Actor – Drama | Supporting Actress – Drama | Supporting Actor – Comedy | Supporting Actress – Comedy