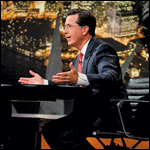 "The Colbert Report"
Comedy Central
Highlight: Stephen Colbert's relentless pursuit and eventual acquisition of a SuperPAC.
Why it might win: Colbert has really put himself out there this year, relentlessly hounding Republican pundits. Plus, he's having a hell of a lot of fun, as evidenced by his series about preparing to attend the royal wedding.
Maybe not: Colbert has never been better, but neither has Jon Stewart over at "The Daily Show," and it'll be tough to wrestle the Emmy away..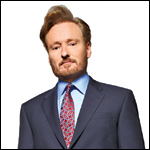 "Conan"
TBS
Highlight: Will Ferrell visiting Conan O'Brien's new show, shaving off O'Brien's beard and drinking the blue barbershop water.
Why it might win: Obviously thrilled to be away from the "Tonight Show" shackles, O'Brien is having a great time getting back to his endlessly silly bits. He's also been a great gateway for under-the-radar comedians to have some stage time, especially those who might not hit with the mainstream but are nevertheless brilliant.
Maybe not: Though O'Brien's been on the air a long time, "Conan" is a relative baby. May need more time to grow..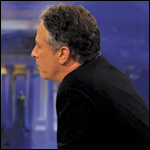 "The Daily Show with Jon Stewart"
Comedy Central
Highlight: Jon Stewart's moving plea to Congress to pass the 9/11 relief workers' bill, followed by a panel discussion with a few NYC firefighters.
Why it might win: This season had Stewart impersonating Glenn Beck for an entire show, tackling the hypocrisy of Christine O'Donnell and interviewing President Obama.
Maybe not: The Academy might want to mix it up and shine light elsewhere, but c'mon: One could argue another win for "The Daily Show" — the ninth in a row — would be deserved..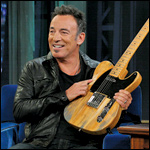 "Late Night with Jimmy Fallon"
NBC
Highlight: Fallon dressing up as Neil Young to sing "Whip My Hair" with Bruce Springsteen.
Why it might win: The above bit is exemplary of Fallon's try-anything sensibility. Many of his segments have transcended the disposable nature of latenight, like his "History of Rap" performances with Justin Timberlake. His writing team is one of the best in the business, and he showcases a wide assortment of bands.
Maybe not: As always, there's stiff writing competition from the Comedy Central duo, and those guys are tapping into political veins during a time when people are seeking out levelheaded commentary about the news..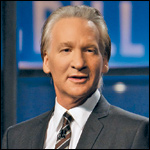 "Real Time with Bill Maher"
HBO
Highlight: Singlehandedly launching the Christine O'Donnell "dabbled in witchcraft" phenomenon.
Why it might win: Maher's show has remained consistent over the years — a perpetual force for sharp political commentary and a diverse set of opinions, like a recent show featuring comedian Marc Maron and writer Dan Savage. Plus, despite being nominated every year since 2005, the show hasn't won the award yet.
Maybe not: It was a good year for Maher, but nothing too new to report. Plus: Always a bridesmaid. . ..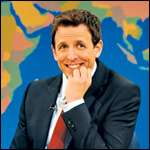 "Saturday Night Live"
NBC
Highlight: Tina Fey's triumphant return to the show, performing while pregnant.
Why it might win: As always, "Saturday Night Live" is a showcase for its performers, and the cast hasn't been this strong in years. Seth Meyers continues to light up "Weekend Update," and Stefon's visits are becoming sure-fire laffers.
Maybe not: Nothing too exciting is happening on the writing side of the show. Jokes continue to be slavishly political, and other than the video segments (most by the Lonely Island), sketches are too long.
ROAD TO THE EMMYS: VARIETY, MUSICAL OR COMEDY
Painting shows into a corner? | Bold specials make nice with the niche
Variety, Music or Comedy Special | Variety, Music or Comedy Series